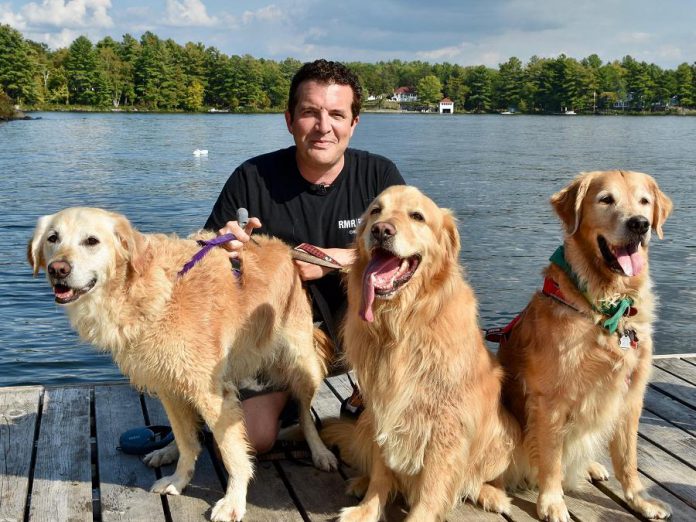 Viamede Resort in North Kawartha was featured on last night's episode (October 10) of the Rick Mercer Report.
The comedian was at Viamede, located on Stoney Lake near Woodview, on Saturday, September 16th to attend the 27th Annual Golden Rescue Picnic held by The Canadian Golden Retriever Adoption Service Inc. ("Golden Rescue").
Operating out of Barrie, the volunteer-operated not-for-profit charitable organization helps to rescue and re-home displaced Golden Retrievers and educates the public about general pet ownership.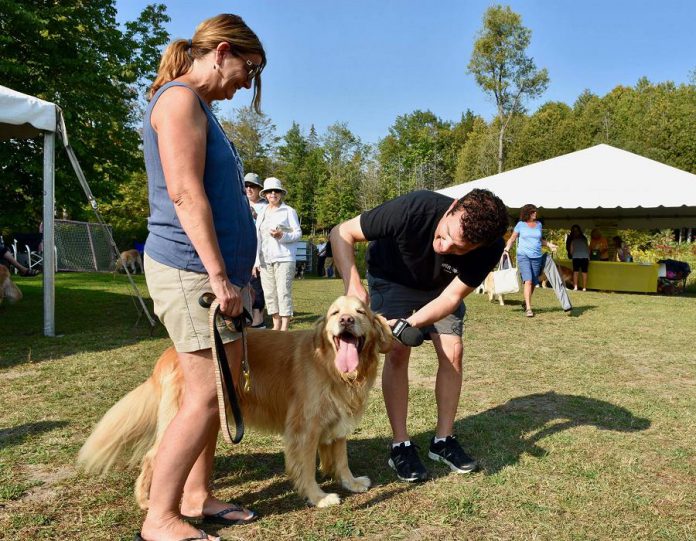 The Golden Rescue Picnic is a celebration for Goldens and the volunteers at Golden Rescue as well as a fundraiser, and includes a range of activities, games, and contests.
Rick and his crew his crew sampled all the picnic highlights, learned about vendors' goods and services, chatted with Golden owners, and interviewed Viive Tamme, Chair of the Golden Rescue Board of Directors.
He also participated in the popular "Luscious Peanut Butter Lick" event — which Golden Rescue renamed the "Rick Lick" for this year in his honour — in which Golden owners cover their faces, arms, and legs in peanut butter and then unleash their dogs upon them.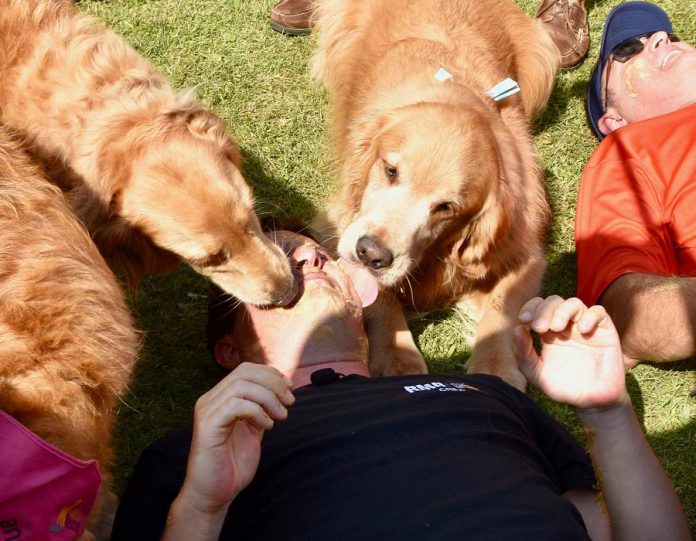 Golden Rescue is one of the largest single-breed rescue groups in Canada. Since its inception in 1990, the organization has found homes for over 2,100 abandoned, unwanted, or displaced Golden Retrievers.
For more information about the organization, visit www.goldenrescue.ca.
The Rick Mercer Report episode featuring Golden Rescue at Viamede will be repeated on CBC Television on Friday, October 13th at 7 p.m. and then will be available for online viewing at youtube.com/mercerreport.
You can also view the segment below.
VIDEO: Rick Mercer at the 27th Annual Golden Rescue Picnic at Viamede Resort