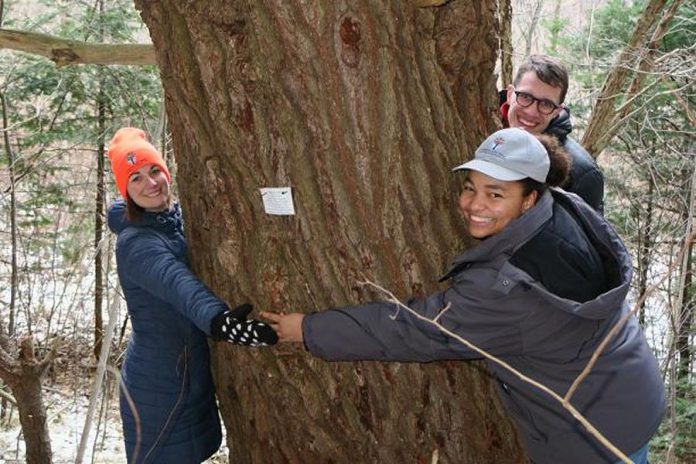 Kawartha Land Trust (KLT) has entered into a conservation easement agreement with the owners of a property near Omemee that contains some of the oldest trees in the City of Kawartha Lakes.
For the past 37 years, Bob and Mary Hartley have owned Pine Ridge, a 44-acre property that sits along the Hogsback Esker (Omemee Esker) just west of the Pigeon River. They entered into the agreement with KLT to ensure the property is protected in perpetuity.
Pine Ridge is unique in that the forest contains some trees that are estimated to be up to 215 years old. It also is home to musclewood trees, a species that does not usually live this far north. According to KLT, it is likely that the area's sheltered valleys have created a microclimate in which these trees were able to survive.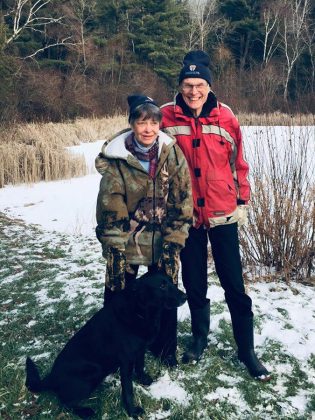 There is a small man-made pond on the property, as well as a small abandoned agricultural pasture and a residence with a small barn. The land was used as a hobby cattle farm in the past and was also home to a small maple syrup business.
A special feature of the property is an eskar ridge of stratified sand and gravel, between 16 and 19 kilometres long. To prevent future development of gravel pits, the Hartleys decided to enter into the conservation easement agreement with KLT to provide long-term protection.
Conservation easements protect land for future generations by limiting certain types of uses or by preventing development, while allowing current and future owners to retain many private property rights and to live on and use their land.
Many species at risk are found in this area and benefit from the property's connection to surrounding natural areas and a county-protected forest.
"This property is beautiful and has all kinds of unique features," Mr. Hartley says. "I enjoy it every day when I walk it with my dog and when I jog through it three times a week."
As part of the conservation easement agreement, Pine Ridge will not be open for public access. While KLT's goal is to ensure public access, this is only done when such access is compatible with the long-term protection goals for the property and corresponds with the wishes of the land donor.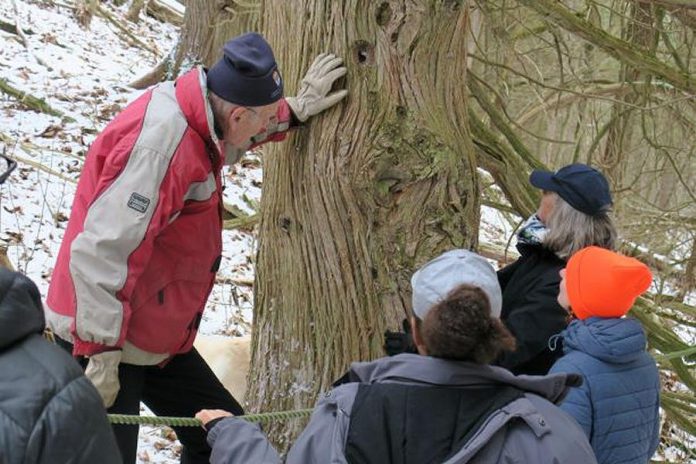 KLT is the only non-government charitable organization committed to protecting land in the Kawarthas. Since it was formed in 2001, KLT has protected 16 properties comprising 3,433 acres of land.
While KLT usually protects one new property per year on average, over the past year the organization has protected three environmentally significant properties — with more to come before the end of the year, according to KLT development manager Tara King, including a 34-acre property near Burleigh containing a portion of a Provincially Significant Wetland donated by Scott Wootton and Catherine Kirk.
"It's an exciting time for conservation in this region," King says. "With threats to the landscape continuing to increase, donors are seeing the importance to act now to protect nature before it's gone."
For more information about KLT, and to make a donation, visit kawarthalandtrust.org.