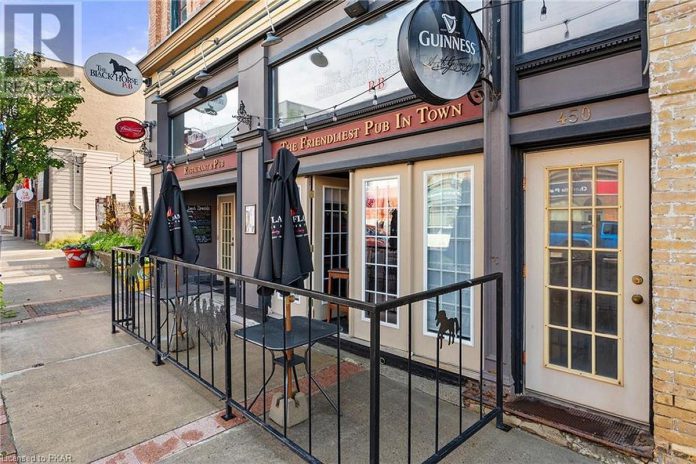 A cultural staple in Peterborough's downtown core is for sale — again.
The Black Horse Pub at 450 George Street North is listed at REALTOR.ca with a selling price of $1.2 million.
The 2,600-square-foot pub and restaurant, with seating for 126 patrons, a sidewalk patio, and three upper floor apartment units, opened in 2005 and has been home to regular live entertainment ever since.
Advertisement - content continues below
Tweet this quote
The broker for the sale is Trudy Wilson of RE/MAX Eastern Realty in Peterborough. She confirms she's already received "a couple" of inquiries on the listing.
"We're getting some non-disclosure agreements sent out so that we can share the nuts and bolts," says Wilson. "I can't share the length of time it (the property) will be listed for sale, but there's time for people to get in and put in their bid."
"Certainly it (the business) has been going well since 2005. Desmond (Vandenberg) has continued the live music, which I think some people were worried (would stop) when Ray (Kapoor) was selling it. I would hope the next owner will continue it (live music) as well."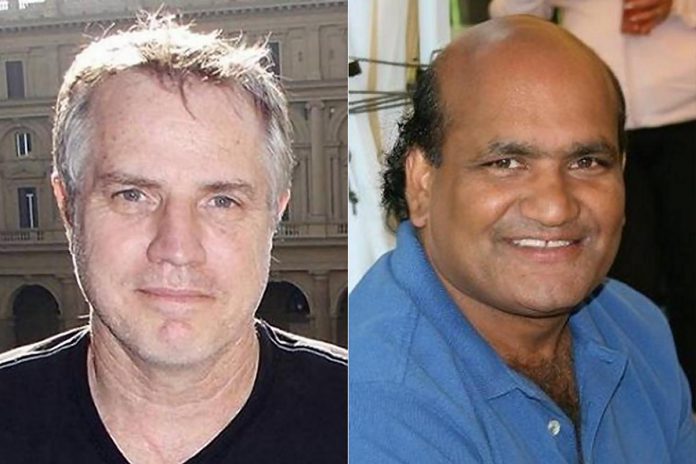 Current owner Desmond Vandenberg, with his wife Maria, purchased the property in May 2018 for close to the $850,000 asking price from then-owner Ray Kapoor, who was retiring with his wife Nancy Kerr.
A graduate of Trent University, Vandenberg bought The Black Horse Pub after Parkview Home's bid to purchase the property fell through.
"The idea that people were getting ready to demolish that building, that's a heartbreak — it's a beautiful building," said Vandenberg at the time, making clear his intention to ensure that local musicians continued to have a venue for their talents.
Advertisement - content continues below
Tweet this quote
A major factor in Kapoor's selling of The Black Horse Pub to Vandenberg was his plan to keep everything pretty much as was. That he has done, with live entertainment still a daily offering.
At the time, Kapoor noted Vandenberg's status quo plan "is a relief to everybody, including myself and the staff here, and the customers, of course. It leaves me sort of my legacy. We started it and he's going to continue it. He likes what's here, he likes live music and he wants to continue supporting that."
Contacted by kawarthaNOW, Vandenberg recalled his plan from five years ago.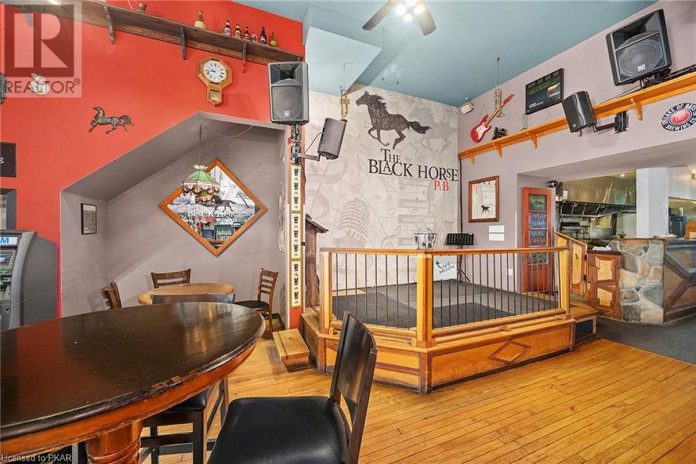 "Our intention right from the get-go wasn't to change anything or make it any different," Vandenberg says, adding "We've put our stamp on it here and there without tearing away from anything that Ray had done, but build on it."
"It has been five years. A couple of those years were COVID, which was a real challenge, but we have done some things. The way the music gets played, how people can hear it and enjoy it. So five years later, we're thinking 'Yup, we've done a lot.' Now it feels like the right time for somebody else to come in and bring some fresh ideas to another level."
Vandenberg is optimistic the property's new owner will maintain the property as a pub.
Advertisement - content continues below
Tweet this quote
"When you look at a pub like this, you buy it because you like it," he says.
"I think it would be a rare person that would come in here and say 'What a great place. The price is right. Let's tear it down and change everything.' I don't know that there are that many people with that frame of mind. We're optimistic that there's somebody out there that would like to do what we did, which is take it, enjoy it, and build on it."
Noting that he and Maria weren't looking for a live music venue as much as they were looking for "the pub thing," Vandenberg says accommodating and getting to know local and touring performers turned out to be "one of the most enjoyable parts of the business."
"That was kind of an unexpected bonus," he says, noting booking acts wasn't based on any performer's following on social media. "We did it (bookings) the same way we choose wines for the wine list — 'We like this, and if we like this, there's a darn good chance the patrons are going to like it too.' There have been a lot nights when we're pulling our hair out crazy but there have been nights when we can actually sit down and enjoy the show."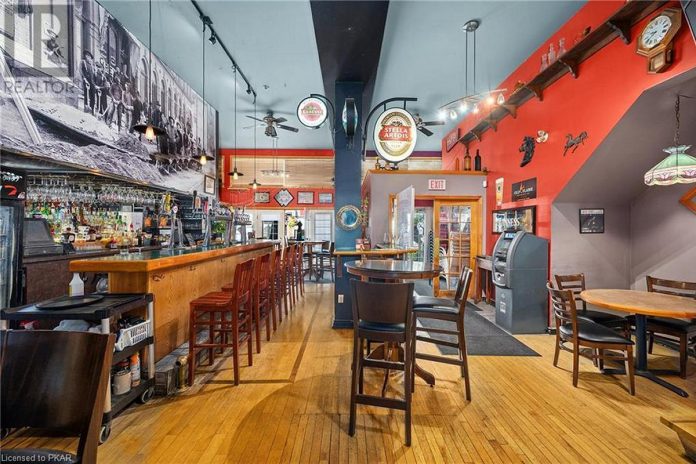 Looking ahead post-sale, Vandenberg says "there are no firm plans."
"We don't intend to go out to pasture just yet. If the right person comes along and purchases the pub, we'll take a few months. After a few months, we'll probably get antsy and want to get back into doing something but, out of the respect to the person who purchases this place, we won't open another pub in Peterborough. We wouldn't want to sell this to someone and then start competing with them."
While no one knows for certain if and when a serious offer will come in, Vandenberg is sure of one thing.
"We have absolutely no regrets. It has been wonderful."
Advertisement - content continues below
Tweet this quote
The Black Horse Pub is located in the historic Morrow Building at George and Brock streets, which was built by local architect John Belcher in 1975 and designed in the French Second Empire style.
While the post office was an early tenant, subsequent tenants included the Peterborough Club, the YMCA, the Inland Revenue Service, George Mathews Meat Packers, and the Peterborough Light and Power Company. In 1995, the building was restored by Mark Porter.
Oddly enough, the listing for The Black Horse Pub comes as the nearby Pig's Ear Tavern readies to re-open in the fall.
Located just around the corner on Brock Street, that historic property was purchased by Parkview Homes in 2017 but went back on the market in 2020. It was purchased in January of this year by Steve Roberston and Ashley Holmes with help from two investor friends. Like Vandenberg, both Robertson and Holmes are also Trent University alumni.