Home
Authors
Articles by Paul Rellinger
Articles by Paul Rellinger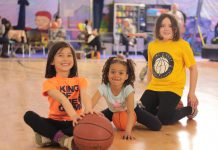 Founder Joshua Williams is also offering a new Nike soccer camp at Playground East Peterborough, with registration now open for all week-long camps.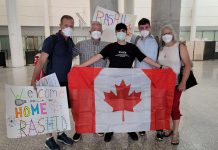 Separated from his family and living in daily fear of deportation, Rashid has a new beginning thanks to the efforts of a determined support group.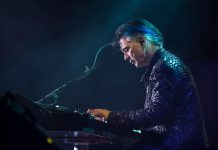 July 2 concert at Del Crary Park will see singer and keyboardist serve up a generous slice of his hit song catalogue.
Canada Day show at Del Crary Park will be followed by Rotary Club fireworks display over Little Lake.
After a two-year pandemic hiatus, Hillary Flood and Peter Rellinger's 15-passenger bike returns to downtown Peterborough.
Alex Poch-Goldin's play from June 28 to July 23 heralds the theatre's company's post-pandemic return to the Winslow Farm.
'And The Beat Goes On!' marks a belated 20th anniversary celebration for Peterborough's musical ambassadors.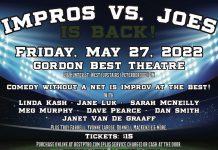 klusterfork's Linda Kash and her fellow improv comedy performers give students of the genre what they need: a live audience and their unselfish support,
Joined by five city councillors, Therrien calls on all political leaders to condemn those 'terrorizing our democratic processes'.
2022 Walk For Alzheimer's on May 28 at Trent University aims to raise $107,400 with 2021 top fundraiser Team Surerus back in the mix.