Home
Authors
Articles by Paul Rellinger
Articles by Paul Rellinger
Peterborough region sees 'some blunting' of omicron wave, as local leaders condemn actions of protestors at medical officer of health's home.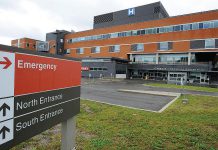 10 local deaths since January 1 evidence of 'an awful lot of COVID circulating' in community.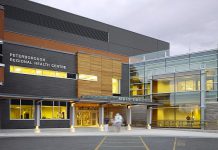 Local medical officer of health says confirmed 1,111 active cases are an 'enormous underestimate' as a result of reduced PCR testing.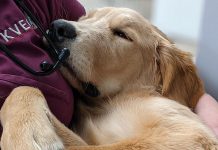 According to Dr. Kristy Hiltz, capacity crisis at Kawartha Veterinary Emergency Clinic reflects staff shortage and mental health crisis in veterinary medicine.
Medical officer of health says number of active cases is 'far beyond anything we've experienced to date'.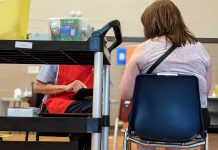 With four omicron variant cases in the region, Dr. Thomas Piggott urges great caution during 'the darkest moment of the pandemic to date'.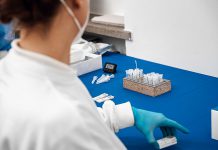 Peterborough's medical officer of health expects 'many more cases in the coming days', with focus now on increasing vaccination clinic capacity.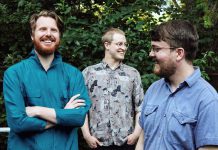 Toronto-based trio previewed their latest album earlier this fall in Peterborough at band's first live show since the pandemic began.
L'Moor partners Bonnie Annis and Will Roderick have a rental car filled with product so their clients can fulfill Christmas orders.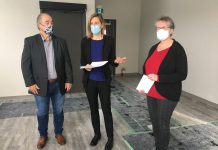 With the Light The Way To 160K campaign having hit its goal, provincial approval of a Consumption and Treatment Site application is awaited.