Home
Authors
Articles by Paul Rellinger
Articles by Paul Rellinger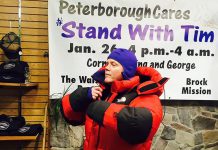 Deputy Police Chief Tim Farquharson set to shiver on George Street overnight on January 26-27 for Peterborough Cares fundraiser.
May 24 event at The Venue will see third annual induction ceremony staged.
$10 million facility will house shelter and adoption centre, regional spay and neuter clinic, and first-ever provincial dog rehabilitation centre.
Lights Up! bringing together key players, supporters that led to the formation of the non-profit organization.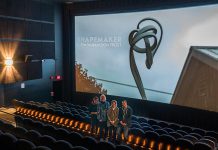 'ShapeMaker: The Sculptor Don Frost' by Mary Holley and Michael Morritt to make its Peterborough debut January 26 at the annual ReFrame Film Festival.
Pre-New Year's Eve Market Hall performance sees harmonica master Jerome Godboo front the nine-member musical tour de force
Downtown performance venue names its main performance space The Erica Cherney Theatre as a tribute to the late businesswoman and fervent arts supporter.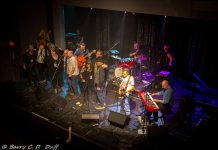 November 19th benefit at The Venue saw musical friends and fans of Rick and Gailie rally in support of the couple.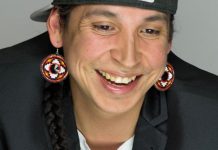 All-ages Hip Hop Unlimited show on November 25 at The Venue features Juno-nominated Indigenous hip hop artist Bryden Gwiss Kiwenzie and many others.
Peterborough & the Kawarthas Economic Development and Innovation Cluster hosting free event featuring exhibitors and panel sessions on November 21.