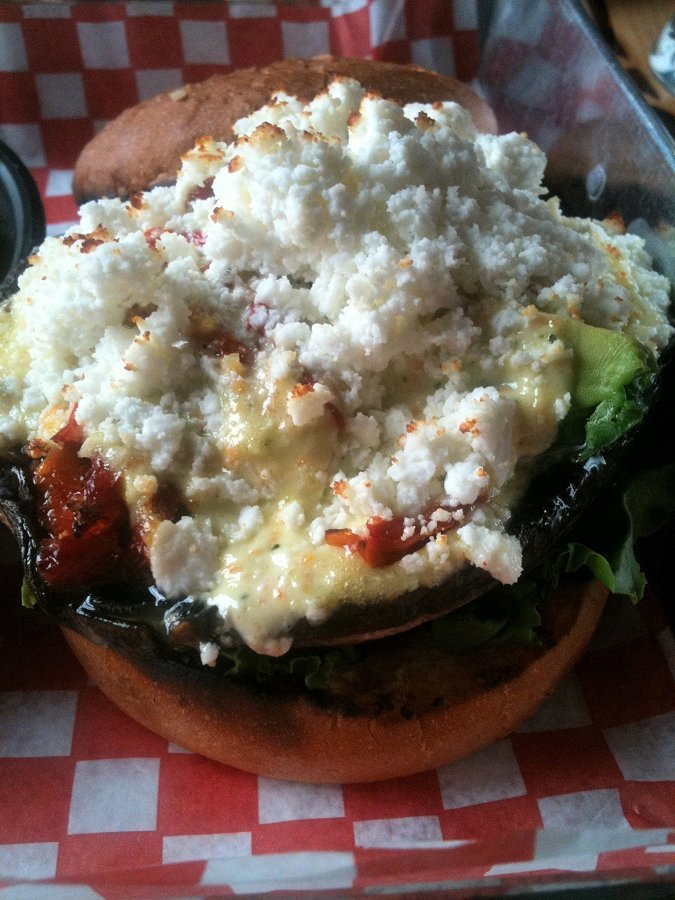 As excited as they are to talk about the fact there are more than 70 gourmet burgers on the menu and a whopping 420 different combinations to choose from, owners Steve Stewart and Heidi Marshall want to share why they're so happy to launch the 14th store of the successful The WORKS Gourmet Burger Bistro franchise here in Peterborough.
"I'm originally from this city and I love it here," says Stewart. With an extensive career in the food service sector spanning more than 20 years, Stewart has worked with both heavyweights Tim Horton's and McDonald's. "We considered a lot of other franchises and cities before we decided on The WORKS and Peterborough," Stewart and Marshall explain. "When this building became available, we knew it would be ideal for this business. We didn't hesitate and made the move to Peterborough."
In less than six weeks, the interior of what has become a landmark at the corner of Simcoe and Water was renovated and retrofit in the urban factory theme akin to all WORKS franchises. Formerly the home of The Trasheteria nightclub, the building's history and its significance have not gone unnoticed by Stewart and Marshall. "A lot of people, especially young students, had good times here. There's a really positive energy in the space. We really hope the Trent and Fleming students will come to The WORKS to have fun and create new memories."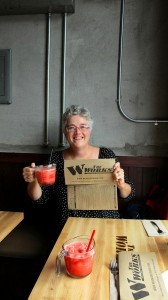 Encompassing the "Original" to "New Fabrications" to "Vegetarian", gourmet-inspired burgers at The WORKS are made from traditional beef, domestic elk and Portobello mushroom caps. Toppings include everything from carmelized onions to brie cheese to pineapple. Paying tribute to Peterborough's athletic teams and many of the city's landmarks, the burgers range in name from the Lakers' Cup Champion Burger to the Armour Hill Express. "We wanted to honour what makes this city so great and distinct."
That also includes donating all of the proceeds from their fundraising opening event this week to Hospice Peterborough. "My sister died not long ago and she spent her last days at a residential hospice in Sault Ste. Marie," explains Marshall. "I can not begin to express how much it meant to us to know she was being taken care of in a loving, supportive and compassionate environment. When we decided we were going to have a fundraiser during the opening week, Hospice Peterborough was the first charity that came to mind."
On Wednesday August 29 from 11 a.m. to 2 p.m. and from 5 p.m. to 8 p.m., Stewart, Marshall and their staff will be serving up free meals while accepting donations for Hospice Peterborough. Wednesday's opening is first come, first served; there will be no reservations. One hundred per cent of the opening day "pay by donation" proceeds will go to Hospice Peterborough.
For more information visit www.facebook.com/worksburger or call The WORKS Peterborough at 705-874-7474.