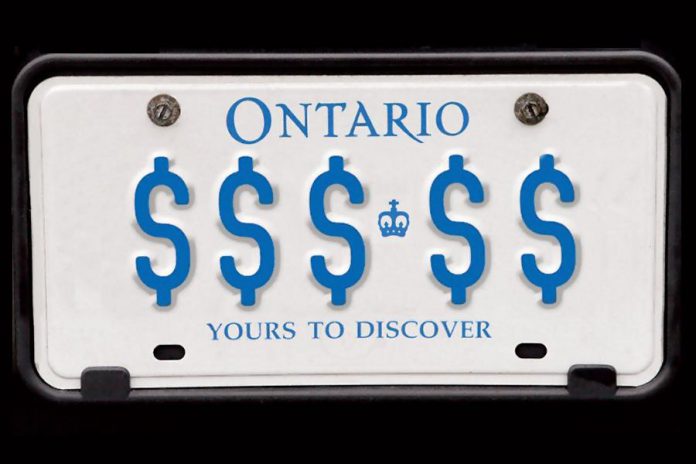 Although they're creeping back up again, lower gas prices over the winter have certainly saved drivers money. But while the cost of driving may be lower (at least for now), the cost of owning a car isn't: the Ontario government has been increasing vehicle-related fees every year since 2012.
With my birthday approaching, I received my annual ServiceOntario notice in the mail last week. I always dread receiving the notice, because I can never remember whether I need a DriveClean test or even a new driver's licence, both extra expenses. So I was initially relieved when I realized I just needed to renew my vehicle licence — until I saw the $98 fee.
I guess I wasn't really paying attention when the Province of Ontario originally announced vehicle licence fee increases in the 2012 budget, as one measure to deal with Ontario's $16 billion deficit.
The first increase happened back in September 2012, when the fee went up by $8, from $74 to $82. I must have glanced over that increase when I renewed my vehicle licence for two years in early 2013.
Because I renewed for two years, I missed the additional $8 increase to $90 in September 2013, and the further $8 increase this past September — resulting in the current fee of $98.
But it doesn't end there. In September of this year, the vehicle licence renewal fee will break the psychological $100 barrier, jumping by $10 to $108.
The Province of Ontario has increased vehicle licence fees by around 10% every year since 2012, well over the annual inflation rate of around 2%. Obviously they are trying to spread out the pain, but that's an increase of $34 — almost 50% — in the past three years.
Besides vehicle licence renewals, there are increases to other fees and permits as well, including commercial vehicles, driving exams, driver's licence replacements, personalized licence plates, farm vehicles, off-road vehicles, snowmobiles, and so on.
If you own a trailer for your passenger vehicle, you'll also be paying almost double by 2017. Already increased from $46 to $53, the cost of a vehicle permit, number plate and validation for a trailer will increase again to $59 in 2016 and then make a big jump to $72 in 2017.
The government argues that some of these fee increases are the first ones in 15 years, and the new fees are still lower than the fees in some other provinces.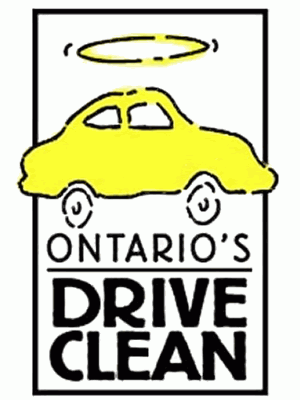 That's true, but somewhat misleading. Provinces like Ontario and Alberta have purely private auto insurance systems, while others like British Columbia, Quebec, Saskatchewan, and Manitoba have hybrid public-private systems. In provinces with hybrid systems, the fee for vehicle licencing (along with other costs) is often combined with insurance fees.
For example, Quebec's 2015 total vehicle registration fee is $278.58, but this includes an insurance contribution of $120.39 with $10.84 in tax, $133 for use of the road network, $30 for a public transit contribution ($75 in Montreal), and an administration charge of $4.35.
Because of the way different provinces deal with vehicle licensing and auto insurance, it isn't easy comparing the actual average cost of driving in each province. Ontario may have lower vehicle licence fees than some other provinces, but it also has the highest auto insurance rates in Canada. Ontarians also pay additional costs for owning a car, including HST on new car sales and services and a fee for the DriveClean program every two years for cars more than seven years old.
On the other hand, Alberta has capped its vehicle registration renewal fee at $75, around the same fee Ontario charged in 2012. Fees in Quebec are actually going in the opposite direction to Ontario's — the vehicle registration fee portion of the insurance payment will drop from $120 to $64 by 2016.
With 11 million registered vehicles in the province, Ontario's fee increases over the first three years alone will add an additional $340 million to the government's coffers. The Province claims this additional revenue will help support the maintenance of Ontario's 16,500 kilometres of provincial roads and highways and the Province's 2,720 bridges.
If you drive on Ontario's highways, it's hard to argue with the need to maintain infrastructure — if the funds do actually go towards highway maintenance and not elsewhere.
While it's possible the government has set up a special fund for highway maintenance, usually tax and other revenue goes into the government's consolidated revenue fund. This gives the Province the flexibility to allocate funds according to its current budget priorities. The condition of provincial roads over the coming years will tell us whether highway maintenance is indeed a budget priority.
So what can you do about the vehicle licence fee increases? Other than selling your car, not much. If, like me, your birthday is before September, you can save a measly $10 by renewing for two years instead of just one, thereby avoiding the additional increase in September.
But only if you can afford to spend $196 for a two-year renewal. Not surprisingly, the Province doesn't offer any discount if you renew for two years instead of one.
Anyone want to buy a previously enjoyed Honda Civic?