Home
Authors
Articles by Bruce Head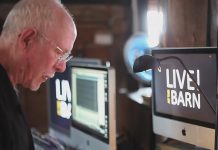 Other award recipients include Tom Minicola as Business Citizen of the Year and Christine Teixeira and Julia Anderson as Businesswoman of the Year.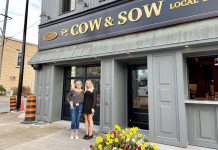 Also featuring Peterborough County's Farm Family of the Year, Kiwanis Club of Scott's Plains, Town & Country Marine, Camp Kawartha, Treetop Trekking, and more.
'Conserving Catchacoma' intends to raise awareness about old-growth trees, including largest known stand of old-growth eastern hemlock in Canada.
Livestreamed COVID-safe ceremony was held at The Venue in downtown Peterborough.
Originally rescued when Hi Tops closed in 2012, sign was most recently at Hot Belly Mama's until it closed earlier this year.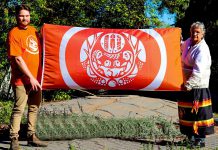 Coinciding with Orange Shirt Day, September 30 commemorates the tragic legacy of Canada's residential school system.
Also featuring Peterborough authors Michelle Berry and Joanne Culley, paralegal Rebecca Tripp, Baked 4U bakery under new ownership, and more.
'P.S. Burn This Letter Please' tells the stories of New York City drag queens in the 1950s, when it was illegal to 'masquerade' as a woman.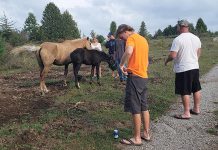 Families come together to corral the two horses after they ran away from a Douro-Dummer Township farm a week ago,
Birds Canada releases 40-year survey showing mysterious declines in the number of common loon chicks surviving to adulthood.