Home
Authors
Articles by Bruce Head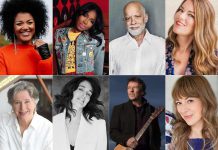 Performers include Measha Brueggergosman-Lee, Sacha, Dan Hill, Emilie-Claire Barlow, Janina Fialkowska, Chantal Kreviazuk, Lennie Gallant, Jill Barber, and more,
Pianist Alexander Panizza joins the orchestra for 'Welcome Spring' at Showplace Performance Centre featuring works by Ho, Tchaikovsky, and Sibelius.
Public Energy presents Cheri Maracle as late 19th-century poet and performer in 'Paddle Song' at Nozhem First Peoples Performance Space in Peterborough on March 24 and 25.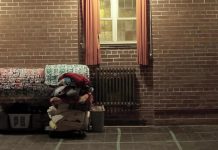 Community Foundation issued call for donations in December, following city's decision not to provide funding.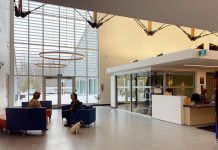 Peterborough Humane Society has opened doors at new 24,000-square-foot facility for adoptions, donations, licensing, and more.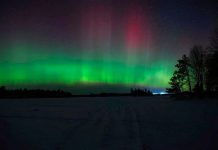 Recent coronal mass ejections and solar flares produced dazzling displays earlier this week.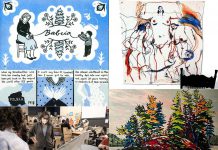 Highlights include Book + Zine Fest, These Are The Artists In Your Neighbourhood, Together We Paint, Portals of Curiosity, and more.
Sherbrooke Heights Animal Hospital launched its 'Suitcase Full of Suture' fundraiser last week for the Canadian International Medical Relief Organization.
Written and directed Derek Weatherdon, fourth original play from Planet 12 Productions runs at The Theatre On King from February 22 to 25.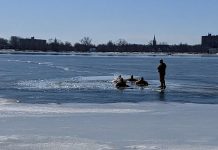 Peterborough Fire Services are conducting water and ice rescue training during the week of February 13.