Home
Authors
Articles by Bruce Head
15-year-old Lakefield College School student nominated along with Ottawa-area sisters Fern and Willow Marwood as The Receivers.
First concert of 2022-23 season features music by Beethoven and Rossini and Canadian composer Kevin Lau featuring guest soloist Snow Bai on erhu.
Matt Snell wrote, directed, and starred in parody film about Nickelback tribute polka band during the pandemic.
CEO of Charlotte Products Ltd. among businesses, organizations, and individuals honoured at Chamber of Commerce's 2022 Business Excellence Awards.
Peterborough's Creating Space is auctioning off four hand-crafted bags made of burlap from the Coronation Hall stage.
Nectar Co. creates hand-crafted custom pieces from items people want to preserve and hold close to them, including breast milk.
Possibly Canada's oldest bulk food store, the Charlotte Street store will continue under new ownership.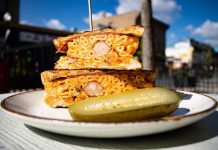 Month-long self-guided foodie festival features 19 traditional, adventurous, and vegan mac and cheese dishes at downtown restaurants.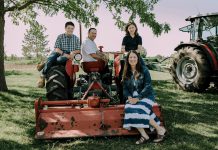 Kevin Cornish and Janet Dawson own and operate the 93-acre farm where the family grows and sells fresh vegetables and fall décor items.
On The Locks owners Sandy and Haley Pickering purchase recently renovated restaurant from mother-and-daughter team Lorraine and Emily Forbes.