Home
Authors
Articles by Bruce Head
'P.S. Burn This Letter Please' tells the stories of New York City drag queens in the 1950s, when it was illegal to 'masquerade' as a woman.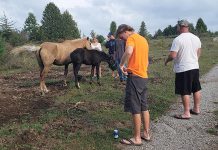 Families come together to corral the two horses after they ran away from a Douro-Dummer Township farm a week ago,
Birds Canada releases 40-year survey showing mysterious declines in the number of common loon chicks surviving to adulthood.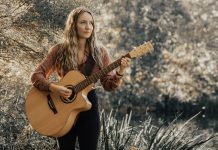 Peterborough-raised singer-songwriter, now living in Montreal, has released two singles from her upcoming debut EP.
Also featuring Euphoria Wellness Spa, Lavender Moon, Brad Carson, Galerie Q, Watson & Lou, Grady Shoes, and more.
Dalliday one of the recipients of 4-Under-40 Profiles; recipients of Farm Family Of The Year and New Canadian Entrepreneur Of The Year also named.
Organizer David McNab says response to campaign to cover costs of sponsoring Rashid has been 'heartwarming'.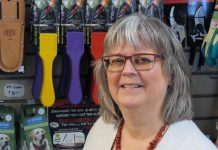 Brenda Ibey of The Avant-Garden Shop will donate $1,000 to sponsorship costs in effort led by Peterborough couple Dave McNab and Kristy Hiltz.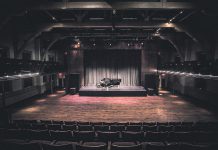 Showplace, Market Hall, 4th Line, Artspace, Theatre Guild, ReFrame, SPARK, TTOK among organizations receiving Peterborough Arts Alive Fund grants,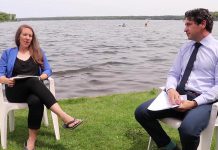 Proposal, to be approved by members, says single chamber would have 'common voice', improve member services, and achieve cost savings.