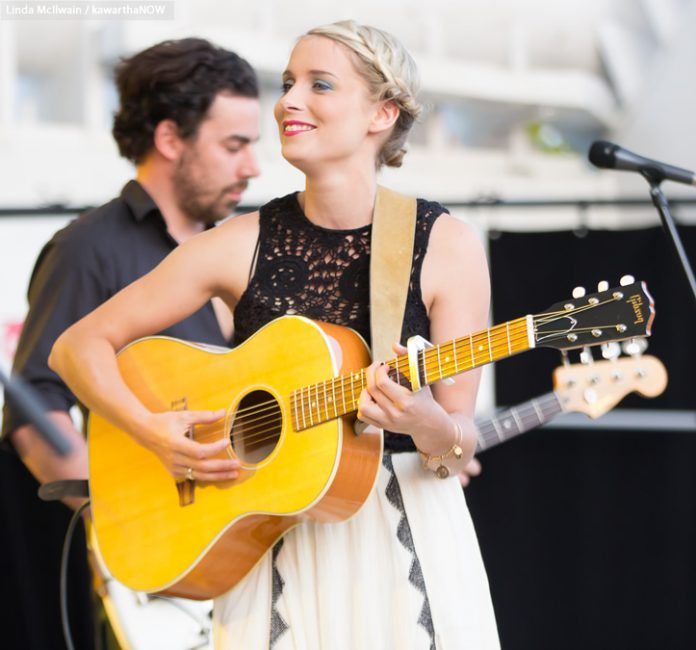 Local musician Melissa Payne thrilled a hometown crowd with her performance at Peterborough Musicfest on Saturday night.
kawarthaNOW photographer Linda McIlwain was there to take a few photos of Melissa's opening tunes.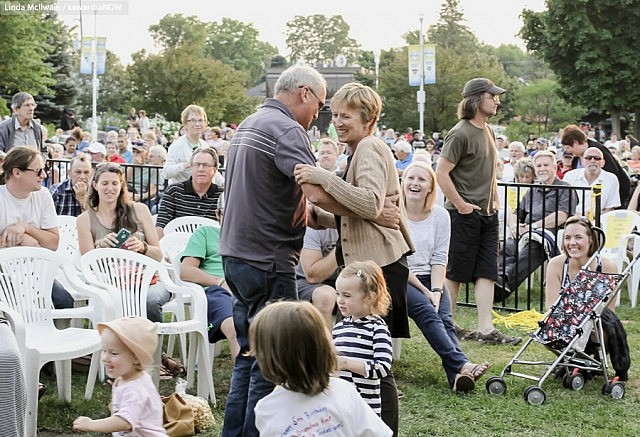 As Melissa and her band took to the stage, the weather was much more welcoming than last Saturday's opening concert. It was also a special night for Melissa as her parents and other family were there.
Next up at Peterborough Musicfest: Calypso Rose with Kobo Town performs on Wednesday, July 8, 2015 at 8 p.m.
All photos by Linda McIlwain for kawarthaNOW.