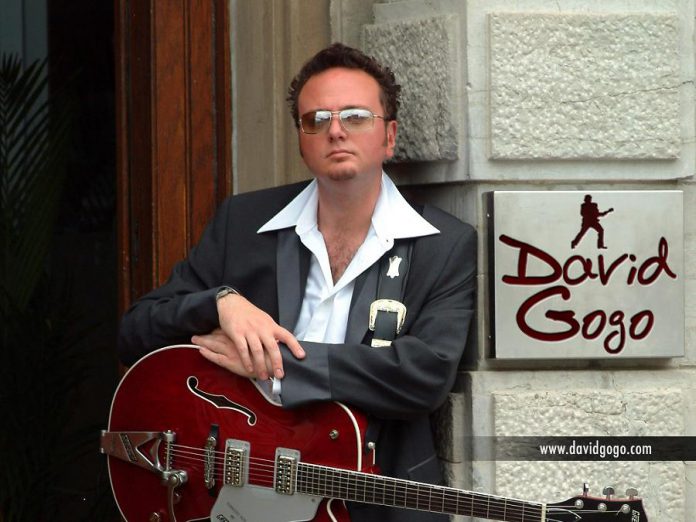 "David is a great blues player. I like his style!"
These words of the late legendary blues guitarist Johnny Winter are high praise for David Gogo, who brings his blistering blues-rock guitar style to Peterborough Musicfest at Del Crary Park at 8 p.m. on Saturday, August 1st.
With a professional career spanning more than 30 years, the 46-year-old Gogo is undoubtedly one of Canada's hardest-working and most prolific blues guitar virtuosos.
Born in Nanaimo, British Columbia, Gogo began playing guitar when he was five years old. Encouraged by his parents to play, Gogo became captivated by the instrument and he continued to hone his skills throughout his childhood. In 1984, when he was only 15 years old, Gogo met another legendary blues guitarist — the late Stevie Ray Vaughan — backstage at the Royal Theatre in Victoria. Hearing Gogo play, Vaughan encouraged him to seriously pursue a career in the blues.
Gogo took the Texas musician's advice to heart and, by the following year, Gogo was working regularly as a musician.
"All the time through high school I was gigging in local bars," Gogo recalls. He went to the same high school as another famous Nanaimo musician, Diana Krall, and they even shared the same music teacher (although she was several years older and he never actually spoke to her).
As a teenager, Gogo formed a band called The Persuaders, which became very popular on Vancouver Island and quickly transformed itself from an after-school project into a sought-after blues-rock band opening for such legendary blues acts as Albert Collins, Buddy Guy, and Johnny Winter.
After a European tour supporting the Fabulous Thunderbirds, Gogo left The Persuaders to sign a solo deal with EMI/Capitol Music. While leaving the band was difficult, he soon found himself much in demand. In 1991, he played guitar on Tom Cochrane's Mad Mad World album and, by 1992, the 23-year-old found himself trading licks with B.B. King at the prestigious Montreaux Jazz Festival in Switzerland.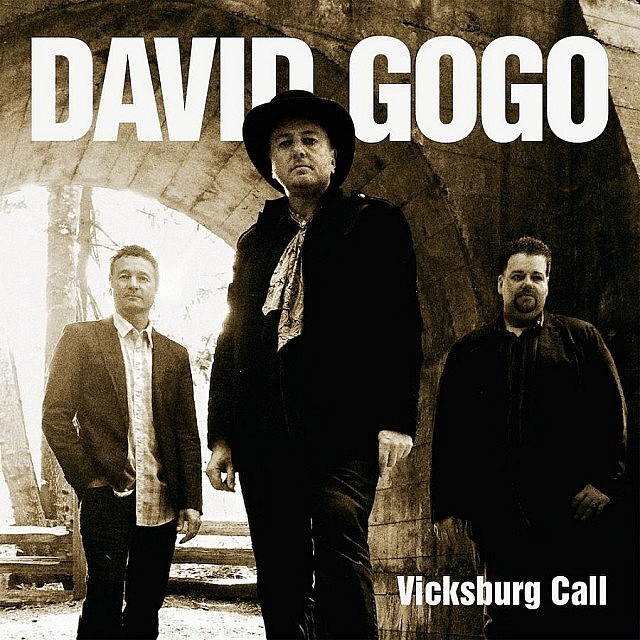 During this time, he was composing music and released his self-titled debut album in 1994 to critical acclaim — and a Juno nomination for Best New Solo Artist. He has since released 12 more solo albums with his latest, Vicksburg Call, due out in September.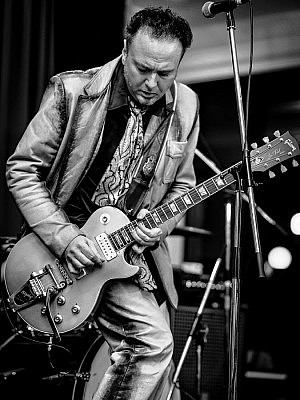 "I feel that the album is my strongest to date," Gogo says. "The album mostly has that riff rockin' feel, and when you hear the beats, you'll jump out of your seat. I had a lot of fun making Vicksburg Call and I'm really looking forward to taking it on the road and playing it live."
In addition to his Juno nod for Best New Artist in 1995, Gogo has since received four Juno nominations for Blues Album of the Year, 16 Maple Blues Awards nominations (he won Guitarist of the Year in 2002 and again in 2004), two Canadian Indie Awards nominations, and three Western Canadian Music Awards nominations (including a win in 2012 for Blues Recording of the Year).
He also won the West Coast Music Award for Musician of the Year in 2000 and the Best Canadian Blues Musician in 2004 from CBC Radio's Saturday Night Blues.
Not only has Gogo performed with blues greats B.B. King, Johnny Winter, Albert Collins, and Buddy Guy, he's also shared the stage with Bo Diddley, Little Feat, Charles Bradley, Robert Cray, Downchild Blues Band, Jimmie Vaughan, Colin Linden, Foreigner, The Tragically Hip, and George Thorogood.
Gogo's music has been featured in television shows and movies — his tune "A Higher Form Of Guitar Riff" appeared in the 2008 Steven Seagal movie Kill Switch (some would argue it was the best thing about that movie).
The year 2005 was a highlight in Gogo's career. He opened for ZZ Top at the Ottawa Bluesfest, then later performed at B.B. King's 80th birthday celebration in Toronto. He was even invited to join King back at his hotel, where they (of course) talked about the blues. The year culminated in two sold-out performances with his friend and mentor Johnny Winter, who died last July at the age of 70.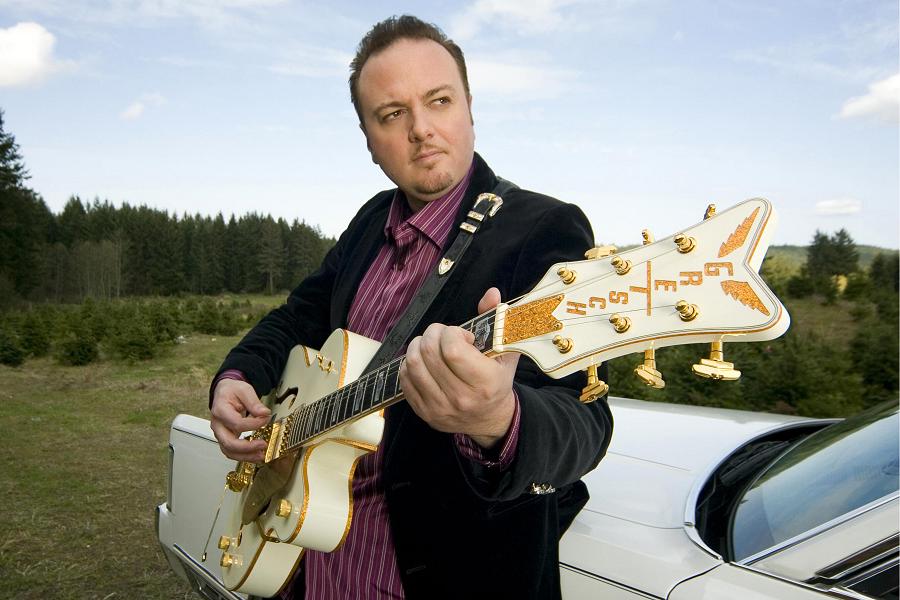 Gogo has fond memories of Winter. While on tour, the two musicians often played music together in Winter's Winnebago during breaks. Winter also enjoyed binging on old movies and TV shows he had missed over the years (partly due to a longtime heroin habit).
"Apparently, he'd never heard of Saturday Night Live," Gogo says. "So they would get the box set and he would watch it and get all caught up."
Like his friend and mentor, Gogo's dynamic style and mesmerizing skill as a blues guitarist will inspire musicians and entertain audiences alike. As the Winnipeg Free Press writes, "If there was a list of the best guitar players in Canada, David Gogo would be on that list."
If you want to hear some soulful singing driven by a groove-filled blend of blues and rock, you'll definitely want to head to Del Crary Park on Saturday night to see David Gogo perform with his band.
---
Vicksburg Call Album Trailer – David Gogo
"Please Find My Baby" (Elmore James) – David Gogo
"Bad 'n' Ruin" – David Gogo