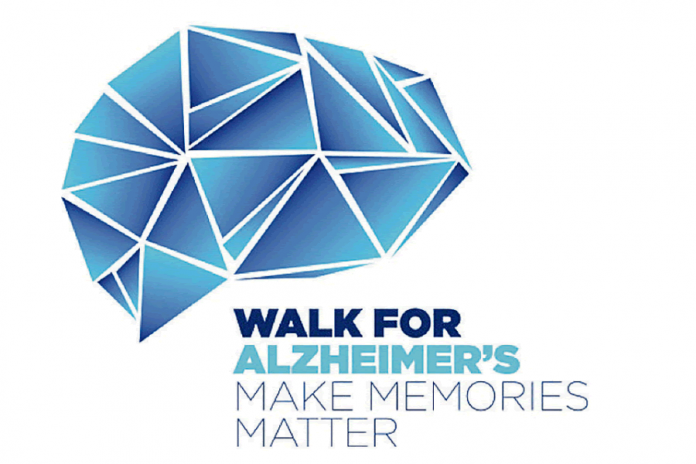 January is Alzheimer Awareness Month.
While overall public awareness of Alzheimer's disease has increased over the years — thanks in part to Academy award-winning films like 2001's Iris and 2014's Still Alice — many people still believe that life ends when Alzheimer's begins.
They don't realize that people living with Alzheimer's can continue to participate in life and contribute to their communities, in their own way, even as the disease progresses.
That's why the Alzheimer Society of Canada launched a new awareness campaign last week called #StillHere, which aims to reduce the stigma associated with the disease.
The organization is asking Canadians to support people living with dementia in their communities by becoming better informed, signing up as a Dementia Friend, and by being a supporter of the annual Walk for Alzheimer's — Canada's biggest fundraiser for Alzheimer's disease and other dementias.
In Peterborough, the 14th annual walk will be held indoors at the Trent Athletics Centre at Trent University on Sunday, January 31st, 2016. You can participate as an individual or team, sponsor an individual or team, or donate directly.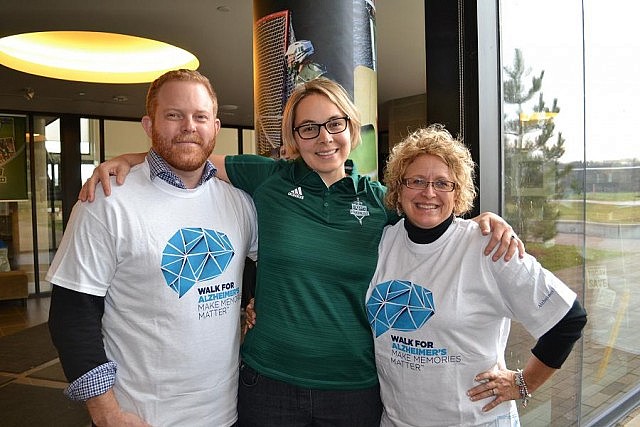 This year, the Alzheimer Society Peterborough, Kawartha Lakes, Northumberland and Haliburton is teaming up with the Trent Athletics Centre and the Trent Centre for Aging and Society to host the walk.
"This is a natural blending of three very important organizations in our community," says Dr. Mark Skinner, founding director of the Centre for Aging and Society at Trent University. "One of our mandates is to promote community engagement and what better than a walk that draws hundreds of people, held at a facility that encourages living a healthy life style, while supporting an organization that provides care for thousands."
The walk, which will be held in the gymnasium at the Trent Athletics Centre, opens for registration at noon with opening ceremonies at 1:00 p.m. More than 30 students from Trent University will be volunteering at the walk.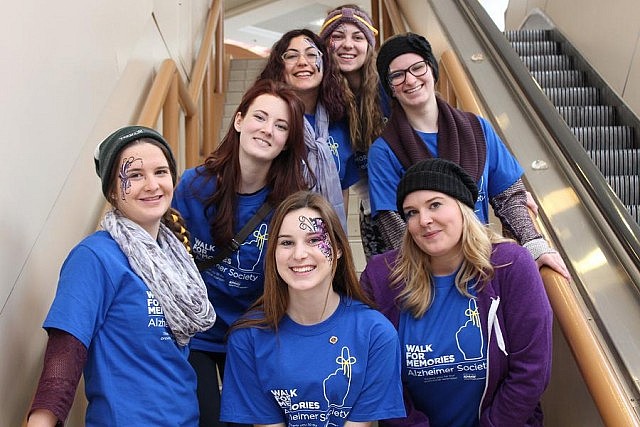 "We're delighted to have this alliance with Trent University," says Susan Dunkley, fund development coordinator for the Alzheimer Society. "As we see dementia increasing in our population, and affecting more and more people of younger ages, the need for the support of our community and of living a healthy lifestyle are becoming more and more important."
An indoor Walk for Alzheimer's will also be held in the City of Kawartha Lakes a week earlier. That walk takes place at the Lindsay Square Mall (401 Kent St. W., Lindsay) on Sunday, January 24th, with registration beginning at noon.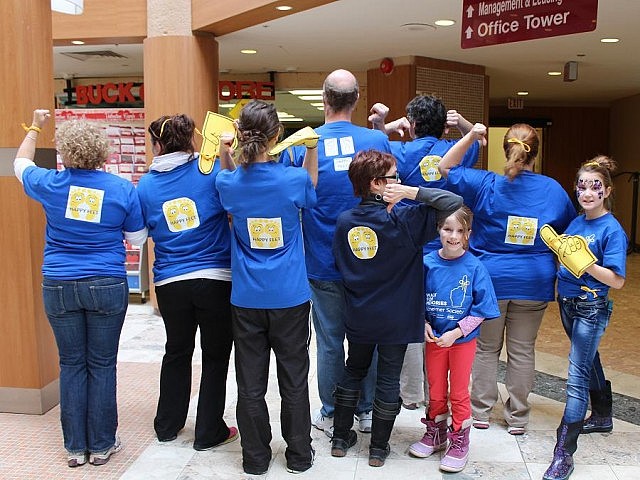 The funds raised by the Walk for Alzheimer's support programs and services in the local community that improve the quality of life for people living with dementia and their families. The funds also support other activities like education and public awareness.
One of the reasons why it's so important to become more educated about dementia and the need to support people living in the community is because it's very likely to affect someone you know, if it hasn't already. Today, one in 10 Canadians over the age of 65 lives with dementia, and that number is expected to double in the next 20 years as the population ages.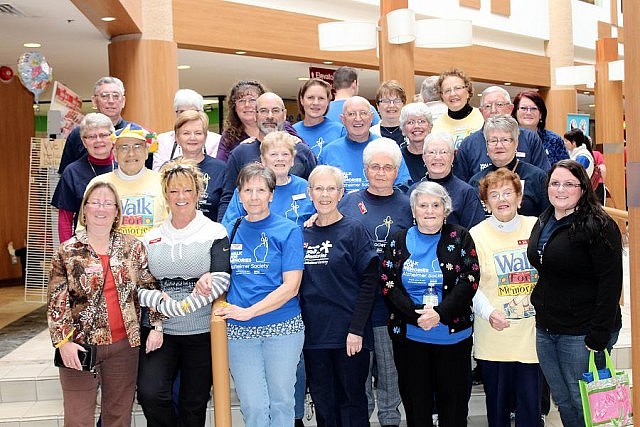 If you're confused about the difference between dementia and Alzheimer's disease, read on.
Dementia is an overall term that describes a set of symptoms, caused by disorders affecting the brain, that may include memory loss and difficulties with thinking, problem-solving or language. The symptoms gradually get worse, becoming severe enough to affect a person's ability to perform everyday activities and they may cause changes in mood or behaviour.
Alzheimer's disease is the most common cause of dementia, but it's not the only one. However, while other causes of dementia may be treatable or even reversible, Alzheimer's is not — it's a fatal disease that eventually affects all aspects of a person's life, including how they think, feel, and act.
And it's a disease that predominantly affects women in all aspects of society. Not only do women represent 72 per cent of Canadians living with Alzheimer's, but 70 per cent of family members who care for a person living with Alzheimer's are women.
To register for the Walk for Alzheimer's, call the Alzheimer Society PKLNH office at 705-748-5131 or register online as an individual or a team at walkforalzheimers.ca.
---
#StillHere
Become a Dementia Friend
All photos courtesy of the Alzheimer Society Peterborough, Kawartha Lakes, Northumberland and Haliburton.