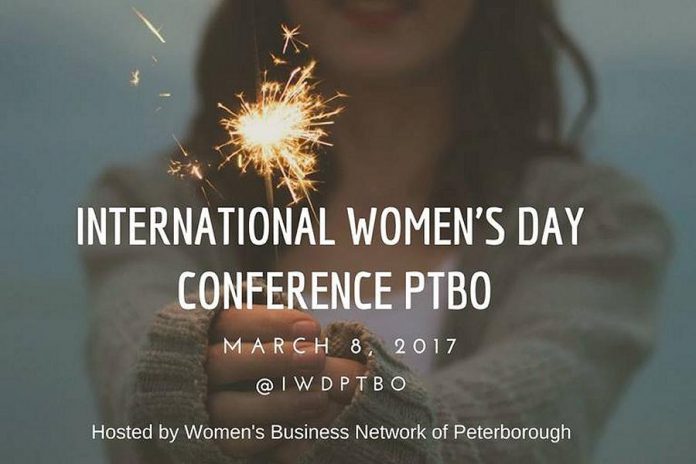 This March, the Women's Business Network (WBN) of Peterborough is hosting the first-ever International Women's Day Conference in The Kawarthas.
Open to everyone (not just members of WBN), the conference will feature three powerful and inspiring keynote speakers — CBC radio host and feminist comic Candy Palmater, professional coach and career expert Sarah Vermunt, and Peterborough's own veteran actress and improv performer Linda Kash — as well as six workshop sessions on a range of topics of particular importance to women.
The conference is the brainchild of Louise Racine, owner of Thirteen Moons Wellness near Norwood and WBN's Program Director. She conceived of the idea after winning the second annual Judy Heffernan Award at the Women in Business awards last June. The monetary award, created in honour of the late general manager of the Peterborough Community Future Development Corporation, is given to a woman in the community who exemplifies the mentorship that Heffernan embodied and promoted.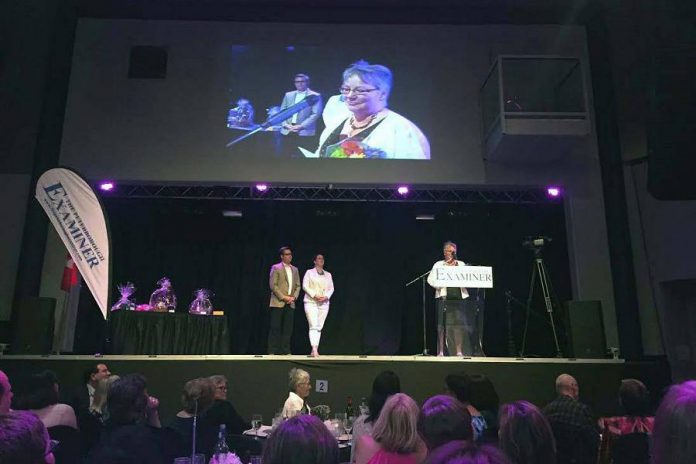 The event takes place from 7:30 a.m. to 5 p.m. on International Women's Day (March 8th) at Ashburnham Reception Centre in Peterborough. A limited number of tickets are available for $145, which includes the three keynote speakers and two 90-minute workshop sessions, as well as breakfast and lunch.
For more details about the conference and to register, visit the conference website at www.iwdptbo.ca.
The conference's theme of "Inspire. Empower. Act!" expands on the global theme for International Women's Day 2017 ("Be Bold for Change"). Conference organizers intend to educate, enable, and empower participants to create positive change for themselves, their families, local communities, and the economy.
Six breakout workshop sessions will be available where participants will be inspired and leave with practical ideas they can apply in their day-to-day lives.
Throughout the day, participants will also have the opportunity to network with peers and professionals to inspire ongoing conversations and engagement.
But the keynote speakers are the highlight of the conference: three successful Canadian women who exemplify inspiration, empowerment, and action. Read more about the speakers below.
Candy Palmater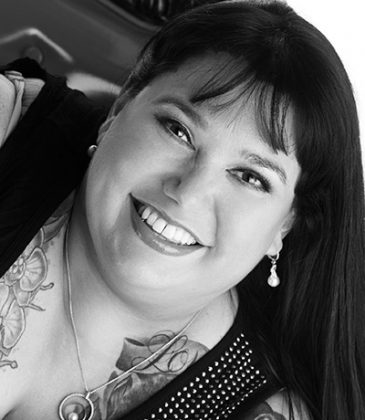 CBC radio host Candy Palmater, described as "a recovered lawyer turned feminist comic raised by bikers in the wilds of northern New Brunswick", is an activist, actor, writer, international speaker, and award-winning TV and radio personality.
Candy has executive produced three films on Mi'kmaq culture. She is the creator and star of The Candy Show, a national award-winning TV series broadcast on APTN. She has a role in season 10 of the Trailer Park Boys on Netflix, appeared in HBO Canada's Call Me Fitz, and OutTV's Sex and Violence, and received a Screen Nova Scotia nomination for her role on Superchannel's Forgive Me.
She is a columnist with CBC Radio's The Next Chapter, has guest hosted both DNTO and q on CBC Radio, and this past summer had her own daily national CBC Radio show, The Candy Palmater Show.
Candy has written and hosted many broadcasts including Ab Day Live, the Indspire Awards, and the imagine NATIVE Film Fest Awards Show. She was valedictorian of her class at Dalhousie Law School and went on to practice Labour and Aboriginal law in a large corporate firm … until show biz came knocking.
Before pursuing entertainment full time, Candy also directed First Nations education for the Nova Scotia Department of Education for a decade and is currently working on a Masters of Education at St. Francis Xavier University. She also travels the globe speaking to audiences about the power of love, kindness, and self-acceptance.
Sarah Vermunt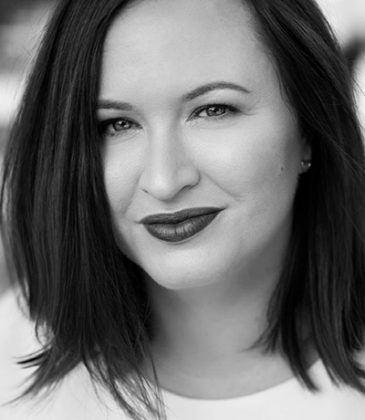 Professional coach and career expert Sarah Vermunt is the founder of Toronto-based Careergasm and the author of Careergasm: Find Your Way To Feel Good Work.
Before founding Careergasm, she taught at the School of Business and Economics at Wilfrid Laurier University. She has an M.Sc in Organizational Behaviour and Human Resources Management, an M.A. in Leadership Studies, a Bachelor of Journalism, and a certificate in Marketing Management.
Sarah studied Executive Management Coaching at the graduate level, and Life Coaching under Dr. Martha Beck, a Harvard-educated coaching expert of O Magazine and the Oprah Winfrey Show.
Her writing has has appeared in Forbes, Entrepreneur, Inc., Huffington Post, Fortune, Financial Times, U.S. News & World Report, Toronto Star, Global News, Flare Magazine, TechVibes, The Globe and Mail, and more.
Sarah speaks at high profile national and international conferences and events. Some of her recent speaking engagements include IBM Global Entrepreneur Day, SociaLIGHT, Discover Your Personal Brand, the National Job Fair and Training Expo, WISE (Women in Science and Engineering), the Society for Industrial Organizational Psychology, the Administrative Sciences Association of Canada, the Organizational Behaviour Teaching Society for Management Educators, and Academy of Management.
Linda Kash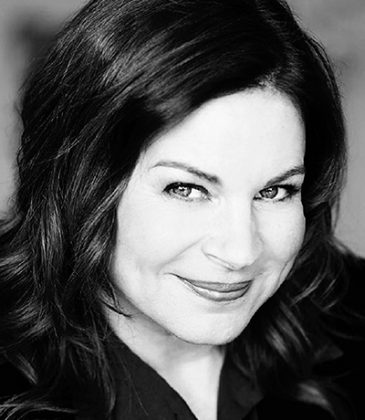 Peterborough's own veteran actress and improv performer Linda Kash is a local inspiration.
With entertainment in her blood (her late parents were opera singer Maureen Forrester and violinist/conductor Eugene Kash), Linda has had a long and varied career.
She began her professional life at the Second City in Toronto. She was a series regular cast member in The Comedy Mill, Max Glick, Variety Tonight in Canada and She TV, Minor Adjustments and Style and Substance in the US. She's also guest starred on Seinfeld, Third Rock From The Sun, Cybill, Everybody Loves Raymond, Ellen, and Sabrina.
Linda won a Gemini award for best actress in a guest role for Ken Finkleman's 2006 CBC television series At the Hotel. Linda's most well-known TV role is as Canada's beloved Kraft Philadelphia Cream Cheese Angel, which became one of Canadian advertising's most successful campaigns.
Her list of films include Waiting For Guffman and Best in Show, both directed by Christopher Guest, the multi-nominated Cinderella Man directed by Ron Howard, Man of the Year directed by Barry Levinson, and Are We Done Yet. She played socialite and philanthropist Molly Brown in the 2012 Global/ITV mini-series Titanic. She's also been a radio host, a director, and a teacher.
Along with her late husband actor Paul O'Sullivan, Linda founded The Peterborough Academy of Performing Arts (PAPA) in 2009, teaching acting, musical theatre, scene study and voice over for children, adults, in schools and through corporate workshops. Recently, Linda directed a season of Love It or List It Vacation Homes (a spin-off of the popular real estate reality show on the W Network) and this past fall starred in the one-woman musical You Are Here at Gananoque's Springer Theatre (which will commence a run at Toronto's Berkeley Street Theatre this spring).
Hosted by the WBN, the International Women's Day Conference in Peterborough has been organized by a volunteer committee of local women and WBN members: Louise Racine, Colleen Carruthers, Paula Kehoe, Denise Travers, Karen Auger, Lori McKee, Marilyn Cassidy, Lauren Drew, Frances Wilbur, Marion Langford, Catia Skinner, Meghan Moloney, Victoria Carlson, Anne Driscoll, Danielle Dickenson, and Christa Falconer.
For more details about the conference and to register, visit the conference website at www.iwdptbo.ca.