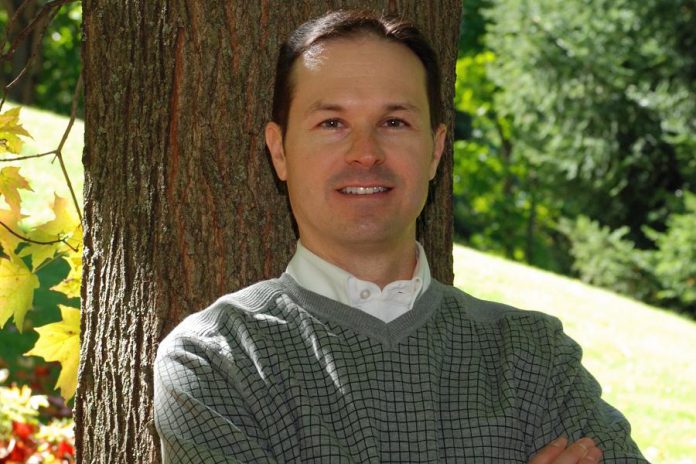 ---
B.O.S.S. Human Resources/Hiring Seminar – Thursday, May 25th
The next B.O.S.S. (Business Owners Sharing Solutions) Seminar on Thursday, May 25th* will focus on Human Resources and Hiring.
Moderator Matthew Savino has partnered with Workforce Development Board to prepare the Recruiting for Small-to-Medium Employers User Guide.
Sign up today to participate in his hands on workshop and hear from a panel of Chamber members who will discuss their own experiences with hiring. This workshop will cover best practices and tips for preparing a job description, posting, screening applicants, interviewing, checking references, on-boarding new staff, grant programs and more.
Panelists include:
Krista Morgan, Beachwood Resort & Frederick's Restaurant
Mike Walker, Agilec
Scott Wootton, Kawartha Lakes Construction
The HR focused workshop is taking place at the Lakefield Legion on Thursday, May 25th, doors open at 7:30 am, and the program will run from 8-9:30 am. Cost is $15 for Chamber Members and $25 for Future Members, and includes a hot breakfast.
*Please note the date has changed.
Did you email info@kawarthachamber.ca?
The Chamber hase been experiencing email issues with the info@kawarthachamber.ca email address.
If you sent an email to this address after Thursday, April 20th and have not received a response, please re-send the email or call the office directly at 705-652-6963.
The Chamber apologizes for any inconvenience or delays this may have caused.
Ontario Trillium Foundation Grow Stream Workshop
Looking for a grant to help your initiative grow? Does your program have good growing conditions?
If you are wondering whether your program is an ideal candidate for the Grow Investment Stream, ask yourself a few questions.
Can your project:
Launch, replicate, or adapt an evidence-based program?
Increase in scale to impact more people?
Improve and increase the positive impact in your community?
You are invited to attend a hands-on workshop presented by the Ontario Trillium Foundation that will focus on the popular Grow Investment Stream. A full-day workshop is taking place in Peterborough on Wednesday, June 7th. Learn more.
Otonabee Region Conservation Authority Updates

Level 2 Low Water Condition Lifted
The Otonabee Region Water Response Team has lifted the Level 2 Low Water Condition which was triggered by extreme dry conditions throughout most of 2016. Recent rainfall and improved stream flows mean the Otonabee Region watershed is no longer in a Low Water Condition. Read more.
Flood Warning Replaced with Watershed Conditions Safety Statement
The Flood Warning first issued April 07, 2017, for the Kawartha Lakes within the Otonabee Region watershed as well as the Otonabee River, is now cancelled. A Watershed Conditions Statement – Water Safety is now in effect for all of the watercourses and waterbodies within the Otonabee Region watershed. Read more.
LobsterFest Tickets On Sale This Weekend
Tickets on sale for two days only! The Lakefield & District Lions Club presents LobsterFest & Show 2017 on Saturday, June 3rd with the Indian River Band at the Lakefield Fairgrounds.
Tickets will be sold on a first come, first served basis at the Lakefield Marshland Centre on Saturday April 29th and Sunday April 30th from 9 am to 3 p.m.
Tickets are $60 each, cash or cheque only. No advance sales.
SunShrine Celebrating 17 Years!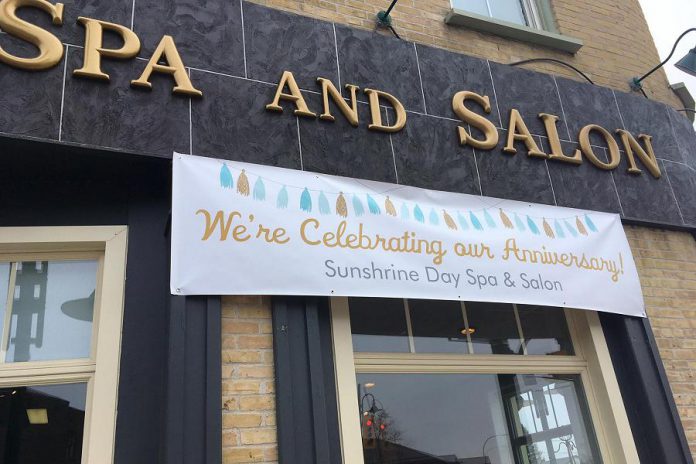 SunShrine Day Spa & Salon is celebrating 17 years in business on Saturday, April 29th. Visit SunShrine from 10 a.m. to 3 p.m. for exclusive one-day-one sales on gift cards and services.
Enjoy champagne, cupcakes, and 17% off regular priced items in the Retail Boutique. Photo Booth, $500 Gift Card Draw, and more!
No appointment necessary, drop in when you can.
Peterborough Economic Devevelopment Relocating to VentureNorth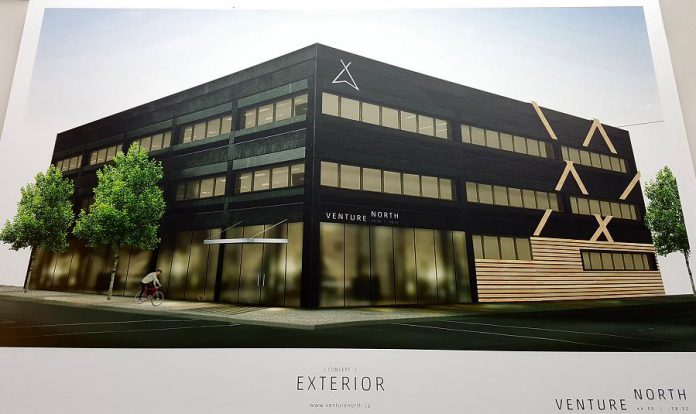 Peterborough Economic Development (PED) is relocating their corporate office located at 210 Wolfe Street, and the Peterborough & the Kawarthas Tourism (PKT) Visitor Centre located at 1400 Crawford Drive.
This move will unify the team, and cost-effectively consolidate operations under one roof at 270 George Street North.
PED and PKT will now be located on the main floor of VentureNorth, as an anchor tenant of the new downtown business hub in the former Promenade building. The new location will be open to the public on Monday, May 8th at 8:30 a.m.
The Visitor Centre will close their doors to walk-in traffic at 1400 Crawford Drive on Friday April 28th at 4:30 p.m. in order to prepare for the move and setup in the new location. Learn more.
BEL Rotary Golf Tournament Set for May 11th
Dust off your clubs, the golf season is upon us!
The Rotary Club of Bridgenoth-Ennismore-Lakefield presents the 2017 "Season Opener" Golf Tournament on Thursday, May 11th at the Quarry Golf Club. Cost is $100 per person for 18-hole best ball, dinner, golf cart and prizes.
Hole Sponsorship is available for $100. For more information or to register, contact Tony Davidson at 705-743-4244 or email anthony.davidson@rbc.com. Deadline to register is May 4th.
Twilight River Run Lakefield 5K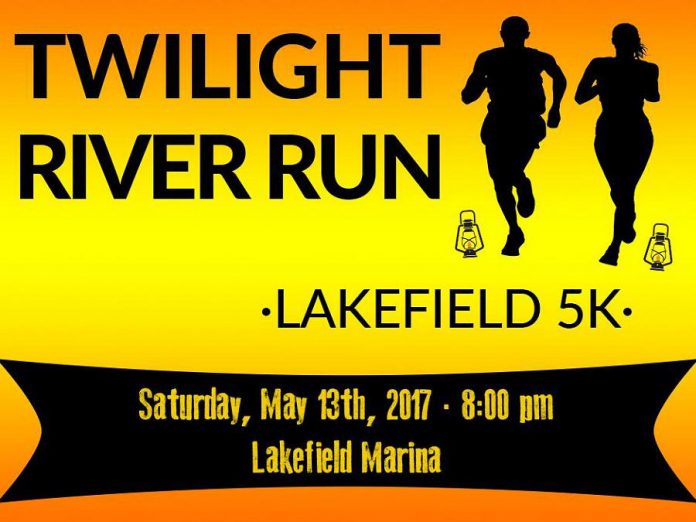 Lakefield 5K River Run has a new time! The Twilight River Run will begin at 8 p.m. on Saturday, May 13th.
Registration is at the Lakefield Marina beginning at 7 p.m.. Registration is $25 for adults, $15 for youth, $20 for seniors and $60 for a family of four. Proceeds support The Ontario Speed Skating Oval and FRIENDS Peterborough.
Visit www.raceroster.com for further details.
Golf Fore Care – May 27th
The Community Care Golf Fore Care Tournament is taking place on May 27th at Tamarac Golf & Country Club.
The annual fundraiser benefits seniors and people with physical challenges served by Community Care Peterborough.
Cost is $95 if you register before May 1st, and $100 after the early bird deadline. Shotgun start is at 8 am for the 18-hole scramble format.
Call 705-652-8655 or 705-292-8708 for registration and sponsorship opportunities.
Chamber members are hiring!
Farewell to Lakefield District Intermediate School – Thursday, April 27th

Lakefield District Intermediate School (LDIS) is closing its doors at the end of June 2017. A Farewell to LDIS is planned for Thursday, April 27th from 6:30 to 8:30 p.m.
Current and former students, parents, and the community will have a chance to walk through the school one last time before demolition begins on that part of the building.
Volunteers are needed to monitor classrooms for half-hour intervals. If you are interested or would like more information, email juliechatten@live.ca.
Upcoming Events
Performing Arts Lakefield: Barbra Lica – April 28th
Spring Dinner Theatre at the BCC – April 28th-30th and May 5th-7th
For more information about the businesses and events listed above, please visit the Kawartha Chamber of Commerce & Tourism website at kawarthachamber.ca.
All photos supplied by Kawartha Chamber of Commerce except where noted.