Peterborough native Mallory Richard has won The Hennepin Hundred — a 100-mile (161-kilometre) trail race held in Sterling, Illinois — last Saturday (October 7), breaking the previous women's record by 67 minutes.
An ultramarathoner who only began trail running five years ago, Richard finished first in the group and third overall with a time of 16:28:14 (two men posted better times), averaging 6:08 per kilometre for 161 kilometres.
The Hennepin Hundred course is mainly dirt or crushed limestone, with a scattering of paved areas, and follows the Hennepin Canal State Trail (Illinois' longest multi-use trail), across historic locks and lift bridges and past the picturesque farms and postcard towns of northwest Illinois.
It was Richard's third U.S. victory this year, having also finished first in the Ice Age Trail 50-Miler in Wisconsin and the Extreme North Dakota Sandhills Ultra 50K. Earlier this year, she was also the top Canadian finisher (11th) at the Western States 100, one of the most prestigious ultramarathons in the world.
The 32-year-old Richard attended St. Patrick's and Holy Cross in Peterborough and is a graduate of Trent University. She moved to Winnipeg in 2007 to attend the University of Manitoba, where she obtained her master's degree in history. She currently works as a policy analyst for the Winnipeg Police Board.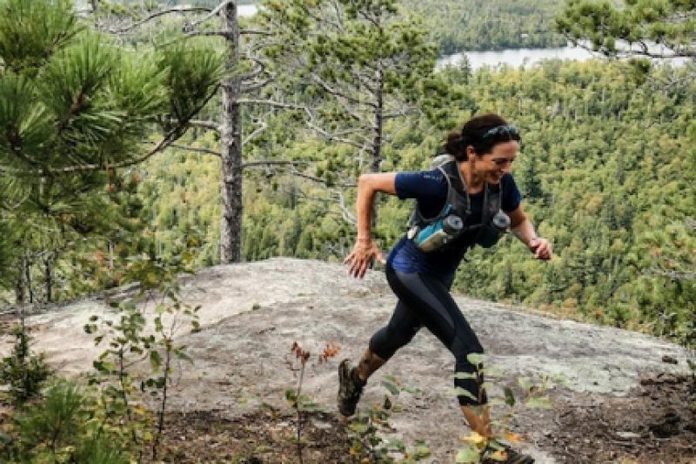 She started running in 2012, when she and some co-workers ran the Manitoba half-marathon. After completing it, she became interested in trail running. In 2016, she represented Canada at the 2016 Trail World Championships in Portugal.
Richard's latest win wasn't her only milestone for 2017 — she also got married this past July.