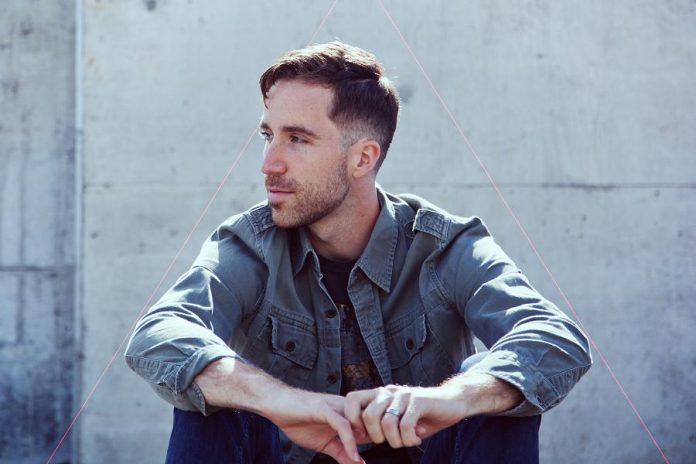 If you get goosebumps while at the Market Hall in downtown Peterborough this Saturday night (October 14), it won't be from the cool fall weather.
It'll be from the musical talent of Toronto folk singer-songwriter Peter Katz, who is performing with special guest opener Megan Bonnell — along with a surprise musical guest well known to area residents who is likely to generate his own share of goosebumps.
The critically acclaimed Katz — "try listening without getting goosebumps" according to the London Free Press — is a Juno Award nominee (in 2012 for Music DVD of the Year), and was also nominated in 2012 as Emerging Artist of the Year at the Canadian Folk Music Awards as well as in 2016 at the Canadian Screen Awards for Best Original Song for "Where The Light Used To Be" from the movie 88. He won the CBC Galaxie Rising Star Award Winner and was voted Best Male Vocalist in NOW Magazine's 2014 Readers' Choice Awards.
Born in Montreal in 1981, Katz has been performing music since he played in a cover band as a teenager. His first studio album More Nights, recorded in Toronto with his former band The Curious, was released in 2007. In 2008, he released a single called "The Camp Song", commissioned by the International Camping Fellowship for their 2008 International Camping Congress. The song, in which Katz captures the feeling of camping and the outdoors, is an example of his lyrical songwriting chops.
VIDEO: "We Are The Reckoning" – Peter Katz

Katz released his first solo studio record First of the Last to Know in 2010, which debuted at number one on the iTunes singer-songwriter charts. It features a guest appearance by Academy Award winning musician Glen Hansard (The Frames, The Swell Season) — an important influence for Katz early in his musical career.
"I feel like he set the bar for me on how to be an artist, and also how to treat people along the way," Katz tells NOW Magazine in a recent interview.
In 2011, Katz released a live CD/DVD Peter Katz and Friends: Live at the Music Gallery, which earned him a Juno nomination. This was followed in 2012 by his record Still Mind Still and in 2015 by his latest English record We Are the Reckoning — which includes the tune "Brother" featuring Lakefield native Royal Wood (Wood and Bill Lefler co-produced the album).
VIDEO: "Brother" – Peter Katz featuring Royal Wood

"If you want to make something that's like nothing you've made before, then you have to shake yourself up, go beyond what's comfortable and known and let yourself feel disoriented, overwhelmed, even intimidated," Katz says. "Those moments, when you lose your bearings, when you're forced to sink or swim, are the moments when you have an opportunity to rise to the occasion, to surprise yourself, to do the things you didn't know you could do. That's what making this album was for me, I'm so proud of the process, and I'm so proud of the result."
The bilingual Katz has also released an album in French, La somme de tous nos efforts, which includes a French version of "Brother" performed as a duet with Quebec musician Rémi Chassé. Katz will be touring Quebec and France — including a show on October 19th in Paris where he'll be supporting Lukas Nelson and & Promise of the Real (Lukas is a son of Willie Nelson and the band recently backed Neil Young on tour).
Katz has sold more than 25,000 copies of his records, mainly by touring all over the world and regularly playing to capacity crowds. He's performed with Glen Hansard, The Swell Season, Joel Plaskett, Bahamas, Royal Wood, Dan Mangan, Jeremy Fisher, Emma-Lee, The Good Lovelies, and Garth Hudson from The Band, among others.
For his Market Hall show, indie folk singer-songwriter Megan Bonnell — also a Canadian Folk Music Awards nominee — will be opening.
VIDEO: A message to Peterborough from Peter Katz

As for the surprise musical guest who will be appearing at the Market Hall, you may have guessed already: it's Lakefield's own native son Royal Wood, who will be joining Peter on stage for a few songs.
If that along doesn't make you want to buy tickets, Market Hall is also making a special promotional offer: along with your ticket for Peter Katz, you will receive a $10 gift certificate that you can use for any future "Market Hall Presents" show.
Tickets are $25 general admission ($20 for students), $30 for assigned cabaret seating, and are available at the Market Hall Box Office, by calling 705-749-1146, or online at www.markethall.org. Tickets are also available (cash only) at Moondance (425 George St. N., Peterborough, 705-742-9425).
VIDEO: "Golden Boy" – Megan Bonnell