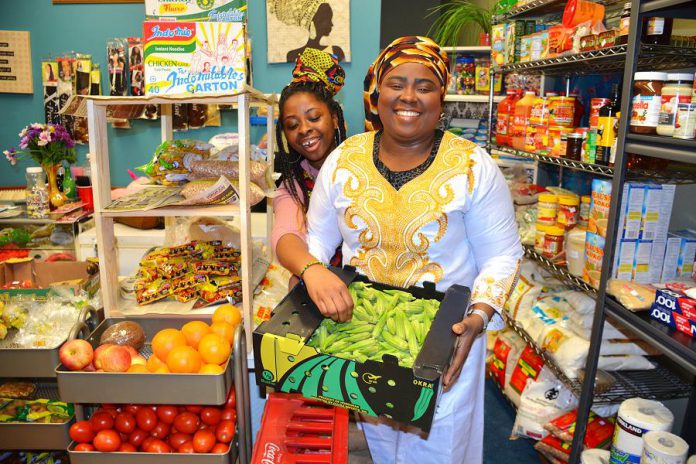 This month, Eva Fisher finds a piece of Africa in Peterborough, discovers a new truly local premium vodka, discovers Wee Wok's new eat-in location, learns what Kawartha Coffee Company is doing in the Doctor's Office, and offers her opinion on the Peterborough Farmers' Market vote.
---
African Mission-Growth Market brings a delicious taste of Africa to Peterborough
Fans of African food will be happy to know that they can now buy many of their favourite items in Peterborough.
African Mission-Growth Market (6-193 Simcoe Street, Peterborough, 647-469-5801), which opened in December, stocks a variety of Nigerian and Ghanaian food and clothing.
The store is run by Tokunbo Deborah Adebamiro. She and her family are missionaries from Nigeria, where Tokunbo ran a similar store. Four years ago they came to Canada, and a year ago they arrived in Peterborough. Tokunbo noticed that it was difficult to get African food.
"There are a lot of Nigerian students at Trent. They can't go to Toronto to buy food. They told me that they are hungry for African food."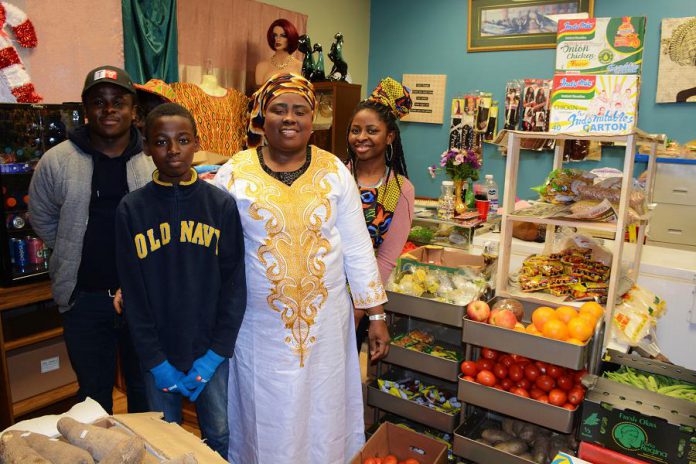 Tokunbo saw an opportunity. She and her family stocked the shelves with some of their hard-to-find favourites.
Son Michael Obidey took me through the shelves. Palm oil, used in soup and beans. Melon: seed or ground, which can be combined with palm oil, meat, and vegetables. Dried fish, also known as stock fish, which has a distinctive rich aroma.
Some foods also act as medicine. Bitter leaf is good if you've had too much sugar. It can be cooked in a stew with vegetables to encourage appetite in someone who is having stomach trouble.
Tinned palm nut can be used to make banga soup, popular in Southern Nigeria. Just heat it in a pot and add spices and it's ready to eat.
Cassava flour, fufu flour, yam flour, beans okra and African drinks like malta and vamino (a soy drink) line the shelves.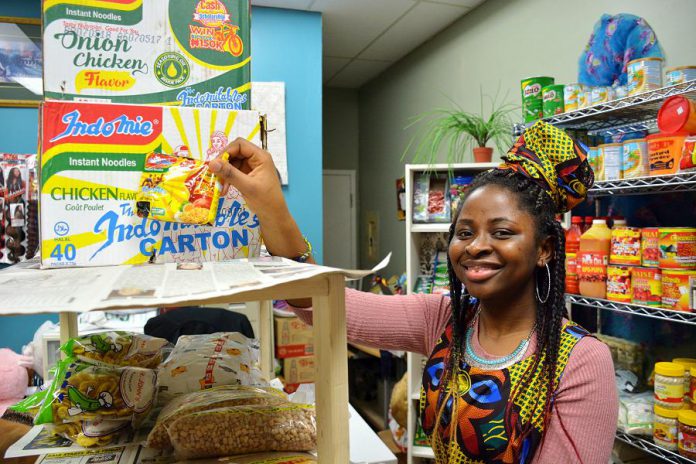 Tokunbo suggests that those who are new to African cuisine try the yellow fufu flour, made from plantain. Fufu is eaten throughout Africa. Add water to make a paste and serve with soup.
Tokunbo says that the reception for her shop has been warm.
"Everybody who comes in is so happy. They tell me they're so glad, this is Africa coming to Peterborough."
African Mission-Growth Market is open Monday through Saturday from 12:30 to 6:30 p.m.. You can also find them on Facebook.
Black's Distillery set to open in East City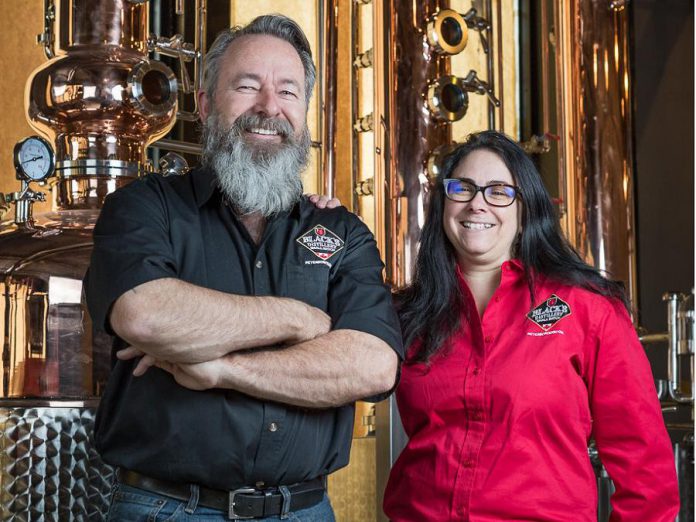 Black's Distillery (99 Hunter St. E.) is hoping to open by the end of January.
"Most of the equipment is in place now and we're just putting the finishing touches on the nuts and bolts, so to speak," says owner Robert Black.
Black's Distillery will make and sell gin, heritage vodka, rye whiskey and barley whiskey — all made grain-to-bottle in East City.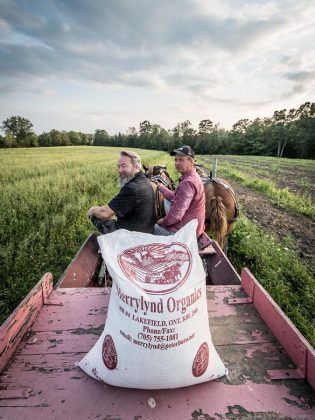 The vodka is made with local Red Fife Wheat. Robert chose Red Fife Wheat because of its local significance.
"The Red Fife Wheat was locally developed here in Otonabee Township by David Fife in 1840. That's a marquis grain that our grains are developed from today."
He sources his wheat from a local farmer who still grows the original heritage grain.
The gin is infused with nine botanicals: juniper, coriander, lemon peel, apple, lavender, angelica, cardamom, cubeb and sage.
The barley whiskey is similar to a Scotch. Robert says that his barley whiskey "has a nice essence of the grain. A little bit smokey, a little bit of vanilla." He notes that in Canada you can't call a whiskey a Scotch, but Scotch is made from Barley grain.
Robert also hints at a seasonal specialty: "I'm really excited about that one as well. I can't tell you what it is, it's top secret."
Black's Distillery plans to sell out of its Hunter Street storefront and the L.C.B.O. For updates, follow them on Facebook.
Wee Wok is ready to Wok a new location: Dragon Yan opens on Braidwood
Ron Kam and Yun (Cherry) Lian of Wee Wok Express (337 George St S, Peterborough, 705-748-3388) have opened a new location.
Dragon Yan (422 Braidwood Ave., Peterborough, 705-750-1888) serves a similar menu to Wee Wok, but offers a dine-in option.
Ron and Cherry worked in the small kitchen at Wee Wok with Ron's brother, aunt, uncle, cousin, mom, and dad with two front of house staff.
"Can you imagine being in a small elevator with your family all day? Though we can bump heads sometimes, in the end, it if weren't for family, Wee Wok wouldn't have produced these kinds of results. We count on, rely and trust each other."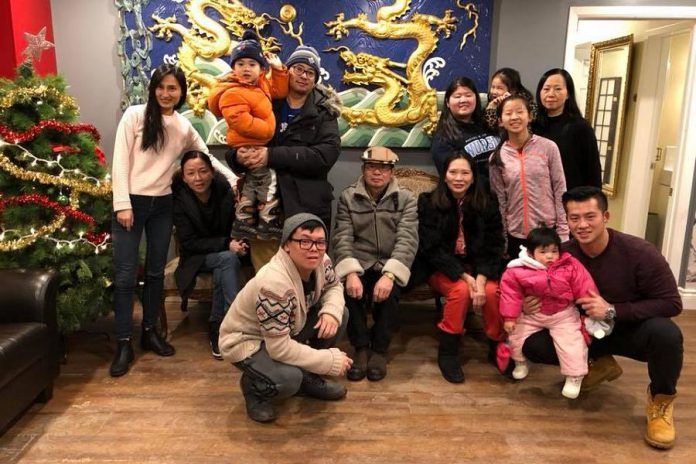 The second location will give them more space and allow them to cut down on wait times. Ron says that their food is even better in the dining room.
"The food actually loses its freshness, crisp, and bite after it gets steamed all the way back home. If you thought our food was good at Wee Wok, wait until you try it after 20 seconds off the wok. Piping hot, fresh, and crisp!"
Their most popular dish is sweet and sour chicken balls, which Ron says you won't find in China.
"It's not even real Chinese food — there is not a single chicken ball in China. But it's just so popular here."
Ron says that while Western Chinese food has become its own phenomena, he tends toward more traditional options.
"I personally love in a big bowl, half steamed rice and half wok stir-fried vegetables with some meat in garlic black pepper sauce. In China, combo plates were like that and included a soup. In the western world, a combo plate is an egg roll, chicken balls, fried rice, and a portion of vegetables."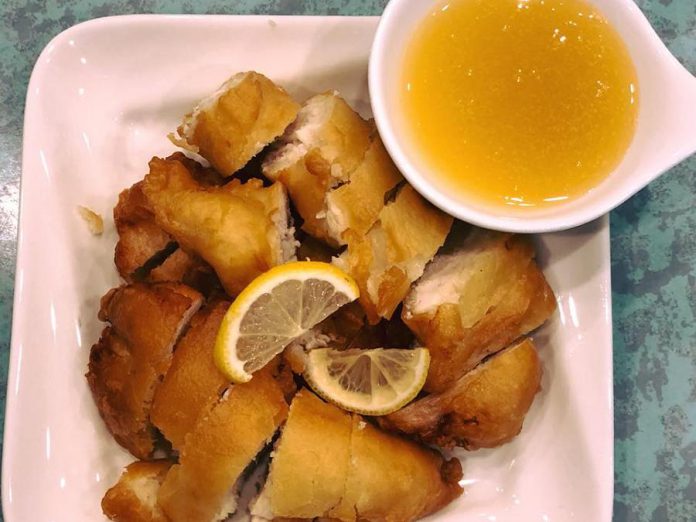 Still, Ron isn't ready to offer a full menu of authentic Chinese food.
"People ask 'Will you offer real authentic dishes?' If I did, I think I would get three customers a day. I would love to offer Peking duck, steamed fish with with head and tail attached, whole chicken with head and feet, soup with bones in it, stir-fried dishes with bones in it." But he doesn't think the market is ready.
For now, Dragon Yan's focus is on quality Western-style Chinese food with lots of fresh vegetables.
"We won't give you extra batter on that chicken ball or load dishes with unappetizing fillers like onions and carrots. We make it colourful with a variety of the best vegetables, balanced flavours — filling and satisfying."
Kawartha Coffee Company moves to iconic Bobcaygeon location
Kawartha Coffee Company (49 Bolton St., Bobcaygeon, 705-738-1500) is moving across the street to a new location this spring.
According to Kathleen Seymour, owner of the Kawartha Coffee Company, the new building at 58 Bolton Street (just beside Foodland) has a long history.
"I'm not sure what it was originally, but in the 70s and 80s it was a doctor's office. Then it turned into a restaurant and bar called The Doctor's Office."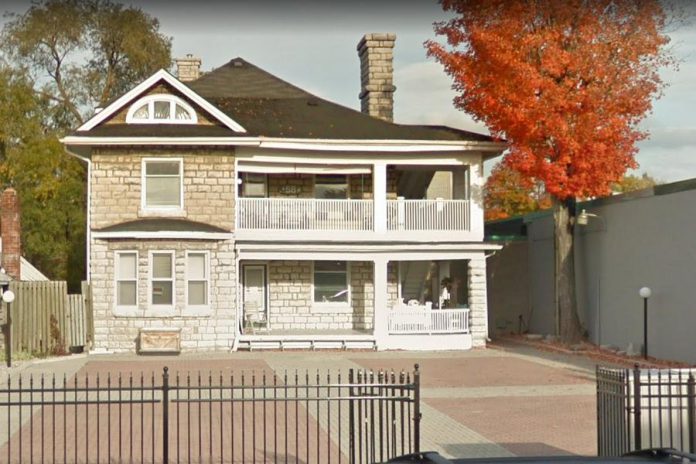 Kathleen also has a personal history with the building.
"I actually met my husband in there and the funny thing is he is now a doctor!"
Kathleen is looking forward to bringing new life into the old building.
"It has been sitting empty for many many years and leaving a bit of a hole on that main street. It needs love and life again. I'm very excited for this project. "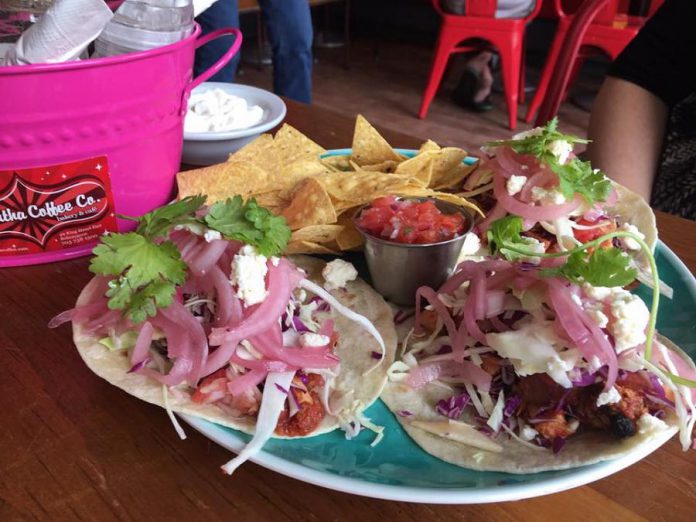 The location also has a large patio, and offers an opportunity for Kawartha Coffee Company to shake things up.
"I hope to switch it up a bit and do some different things, as well bring in more artists, more music, interactive events — make it a real community hub."
No decision, gag order in effect following Peterborough Farmers' Market meeting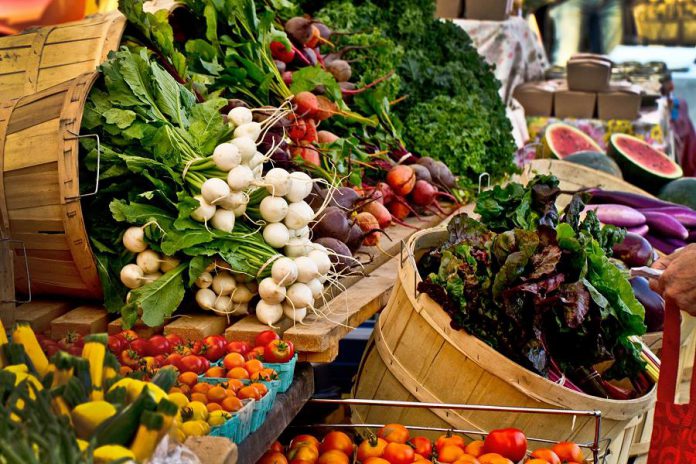 On January 8th, members of the Peterborough Farmers' Market met to vote on whether to evict seven members: Otonabee Apiary, Mclean Berry Farm, Neccessitea Elixir, Chef Marshall, Finest Gourmet Fudge, Ashburnham Farms Gaelic Garlic, and Circle Organic for "behaviour detrimental to the corporation."
No decision was reached, and a gag order is currently in effect for all vendors.
As a food columnist I have followed this story closely. Here is what I am certain of: you should support the farmers that you have relationships with, whether they are part of the seven or not, whichever side of this vote you fall on. Buy from their farms directly, or go to the market.
Support farmers. Because local food isn't just about enjoying the freshest and best food available, it's about community. Right now this community needs to heal, and you can be a part of that.