Home
Authors
Articles by Eva Fisher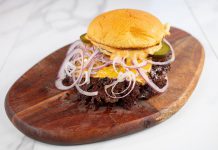 Featuring Old Dog Brewing Company, Le Petit Bar's Marché and Bottleshop, The Dirty Burger Company, and Tipsy Willow Farm.
Featuring four decadent comfort foods made locally, the Farmers Black Market, Canoe Co. Café, and Nourish's Cooped Up Cooking.
Featuring Lunar Rhythm Gardens, Cedar Grove Organic Farm, small groceries and bulk businesses, take-out and delivery at downtown Peterborough restaurants, and a local food Facebook group.
Revenues for non-profit venues and self-employed artists and musicians have all but evaporated due to COVID-19 lockdown.
Featuring Lofty Butter Company in Trent Hills, For the Love of Sprinkles and Kit Coffee in Peterborough, Milk & Honey Eatery in Lindsay, and Palestinian Just Trade at Nateure's Plate.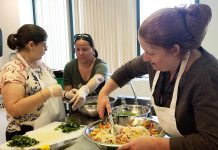 Featuring Hanoi House Vietnamese Kitchen and Oyster Bar, Shakers Diner, Active Together cooking classes, and Eating in Season: A Mid-Winter's Feast.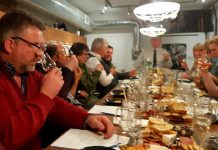 Featuring whiskey tasting at The Cork and Bean, Riley's Bar and Grill opening in Bobcaygeon, cooking classes at The Spice Co., and Cavan Monaghan Libraries' Cookbook Club.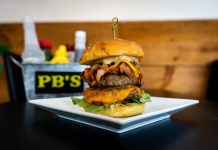 Featuring new burger restaurant Peterburgers, Hutchison House Museum's Hogmanay celebration, farm-to-table catering from Kitchen Farmacy, and Christmas cookies from Baked 4U.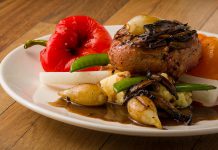 Featuring a harvest dinner with Nourish Project, new restaurant and sports bar One Eyed Jack, the return of international food favourite Goodies on George, and dairy-free cheese and butter from Culcherd.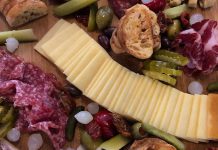 Featuring wild rice at Alderville Black Oak Savanna, Italian food at Bar Vita, take-out Thanksgiving dinner at Sper Food & Farm, and fresh-pressed apple cider at the Seasoned Spoon Cafe.