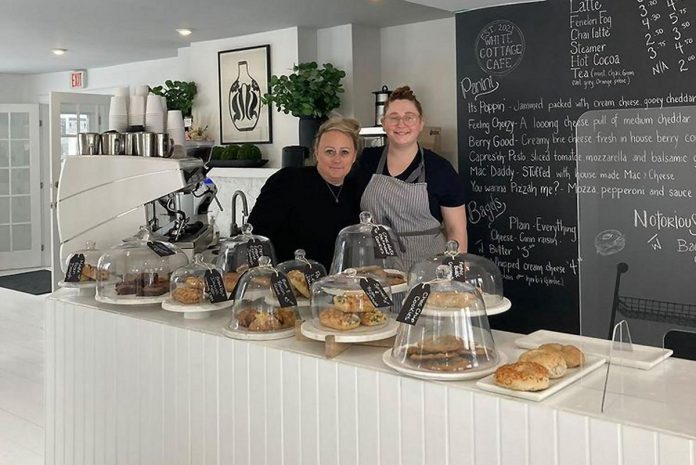 This month, food writer Eva Fisher grabs a bite at the newly opened White Cottage Cafe in Fenelon Falls, melts for new chocolatier Melt Ptbo, tastes fresh and bold Rebel Elixir Coffee in Haliburton, and discovers the new flavours of 2022 at Central Smith Creamery in Selwyn.
Advertisement - content continues below
Mother-daughter team opens White Cottage Cafe in Fenelon Falls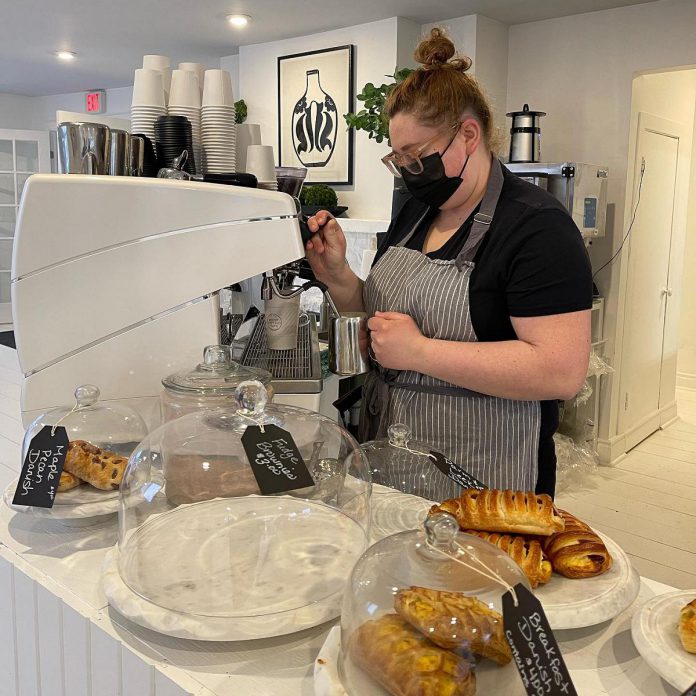 Looking for a coffee or a bite to eat in Fenelon Falls? White Cottage Cafe (45 Lindsay St., Fenelon Falls, 705-887-7775) opened on February 22, and is offering a variety of hot drinks, sandwiches, and baked goods.
Located right next door to The Barn and Bunkie, the cafe is run by mother-daughter team Brandy and River Watson. Brandy is also the owner and operator of The Barn and Bunkie (41 Lindsay St, Fenelon Falls, 705-887-0304). River is an honour roll graduate of Niagara College's Food Innovation and Technology Program.
According to Brandy, "River grew up learning and honing her craft alongside her grandmother and has always had a passion for creative culinary."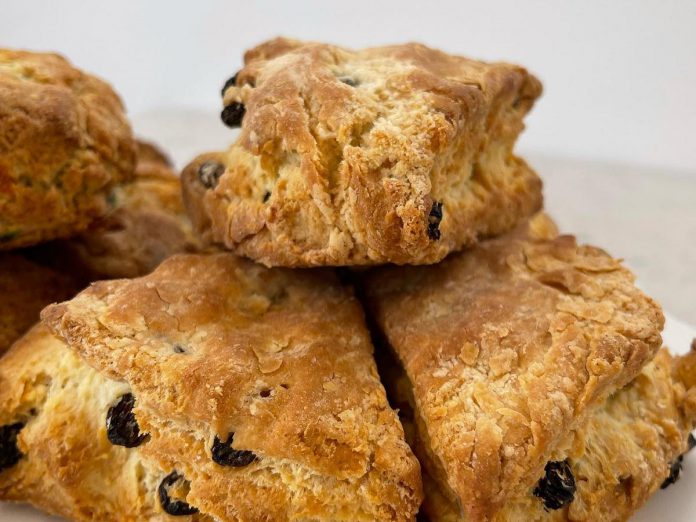 So what's on the menu? The paninis are a popular menu item, particularly the It's Popping Panini made with jalapeno or dill, candied bacon, cream cheese and cheddar. The Mac Daddy is also popular — a panini stuffed with homemade macaroni and cheese and then grilled.
Cookies and scones are made in house, with a rotating selection and new flavours being offered regularly. The syrups, sauces, and whipped flavoured cream cheeses are also made in house.
Brandy says the new cafe will provide an exciting service to the shop next door.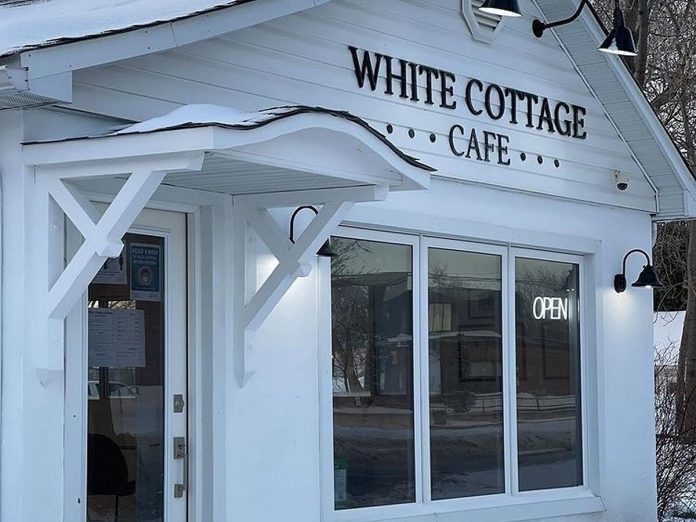 "The Barn and Bunkie located next door is our main store and customers wanted a place for coffee and goodies close by," she says. "It seemed like a good fit. We host monthly markets in the summer, special events and a Christmas market, so having everything onsite is a win-win, one-stop shop."
You can follow the White Cottage Cafe on Facebook and Instagram.
Advertisement - content continues below
New chocolatier Melt Ptbo smashes hearts with pastel chocolate art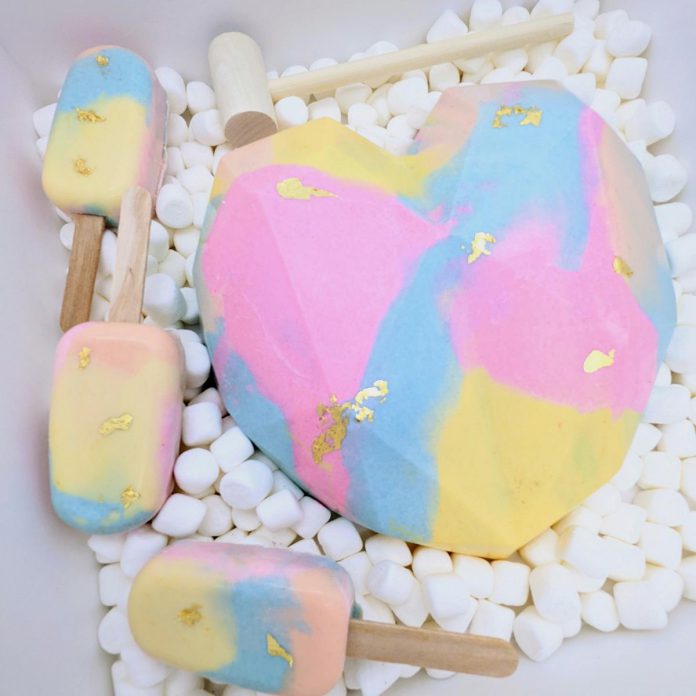 Melt Ptbo, a new chocolatier in Peterborough, makes chocolate with an aesthetic as sweet as their confectionery.
Their pretty pastel-coated strawberries, geometric chocolate hearts filled with treats and made to smash, and decorated chocolate-covered Oreos are a treat that is sure to please your inner mermaid princess (we all have one).
Owner Danielle Sousa started the business in early 2022. Her background in cake decorating informed some of her techniques, but she is largely self taught.
"My daughter and I are always baking and crafting," Danielle says. "But one day smash hearts caught my eye. I really wanted to try to make one, and I started to experiment with other treats too. The opportunities are really endless with chocolate."
Aesthetic appeal is a big part of Danielle's work.
"Before I start a project, I get inspiration from pastel colours, the seasons, the theme of the order. I really take my time with each piece and every detail. I want it to look like edible art."
You can order from Melt Ptbo through Instagram, Facebook, or by email at melt.ptbo@gmail.com.
Beginning in April, Melt Ptbo products will also be available at the Modern Makers Market shop (651 Chamberlain St., Peterborough, 705-742-1000).
Haliburton's Rebel Elixir Coffee takes green beans to the next level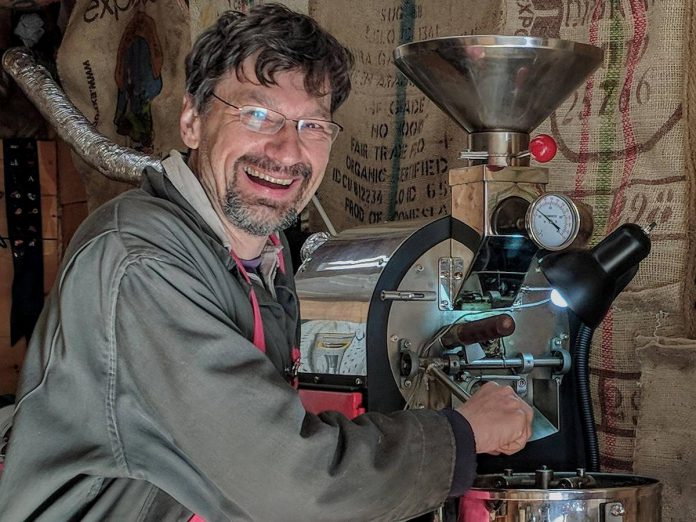 Choosing fresh, locally roasted coffee is about more than flavour. Oliver Zielke, owner and coffee roaster of Rebel Elixir Coffee (1148 Tattersall Rd., Haliburton, 705-455-2954), goes the extra mile (literally) to offer fresh, healthy, and environmentally friendly coffee to Ontario coffee lovers.
Oliver started Rebel Elixir Coffee in 2015 because he saw it as an opportunity to make positive change in his community.
"For me life starts with: how can I best act to change the world for the better?"
Advertisement - content continues below
This ethos permeates every aspect of his business, from farm to customer, starting with ethically sourced beans.
"My own green coffee supply comes from farms I know and support long term, including cooperatives, Indigenous led, fair trade, and organic growers."
The beans are roasted in Haliburton, and in season Oliver makes deliveries by bike to reduce his carbon footprint. Oliver points out that making ethical choices with your coffee consumption can have a big impact.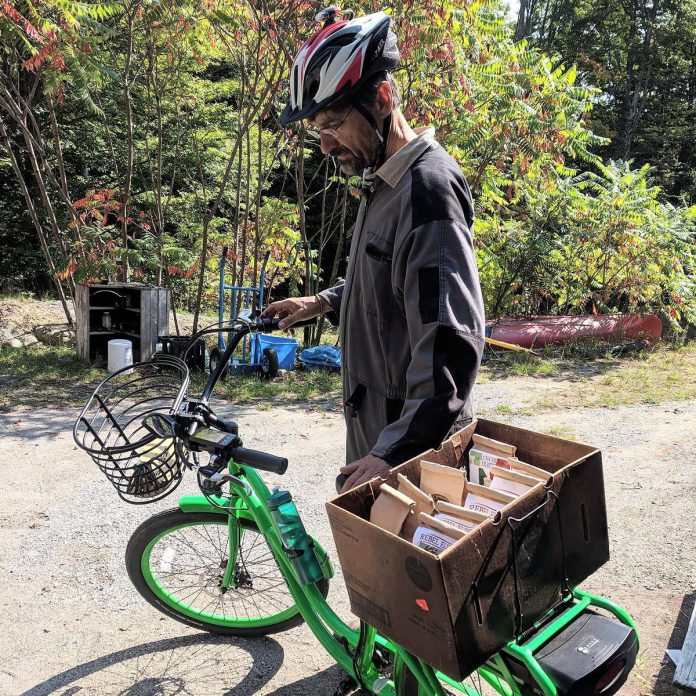 "Coffee is one of the few foods consumed by most people every day, and mass changes in coffee purchasing can have significant impact by the sheer scale involved."
To ensure freshness, Rebel Elixir Coffee labels each bag with the roast date. Oliver says that this is important for flavour and health reasons.
"Besides making you alert, science now knows fresh coffee lowers the risk of cardiovascular disease, lowers the risk of diabetes, increases your metabolic rate, and lowers the risk of depression."
Advertisement - content continues below
Oliver says that this is because fresh coffee contains significant amounts of polyphenol antioxidants, which start to degrade from about three weeks after roasting.
Freshly roasted Rebel Elixir Coffee is available for curbside pickup at the roastery, at Foodland Haliburton (188 Highland St., Haliburton, 605-457-2242), or through Rebel Elixir's website at rebelelixir.ca.
Central Smith Creamery in Selwyn releases the flavours of 2022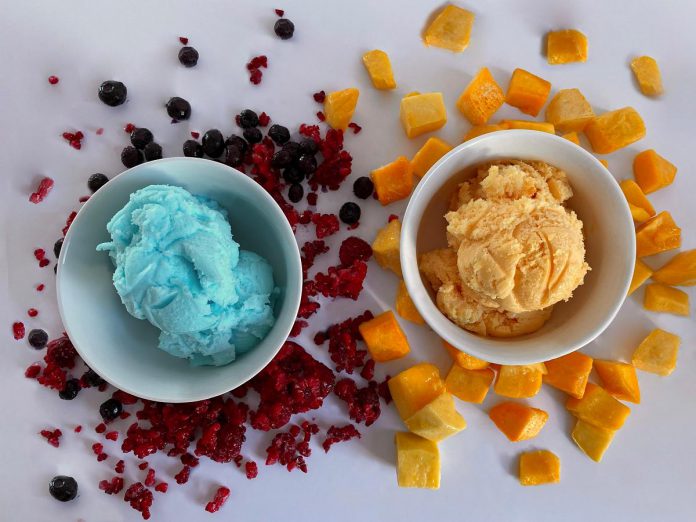 Central Smith Creamery (739 Lindsay Rd., Selwyn, 705-742-5867) has released its new flavours for 2022 and peanut butter fans, berry lovers, and those who avoid dairy will be pleased.
Four new flavours have been announced for 2022, including two ice creams and two sorbets.
Cassidy Dawson, Central Smith's sales and operations analyst and marketing specialist, says the theme for this year's new flavours is 'a flavour for everyone.'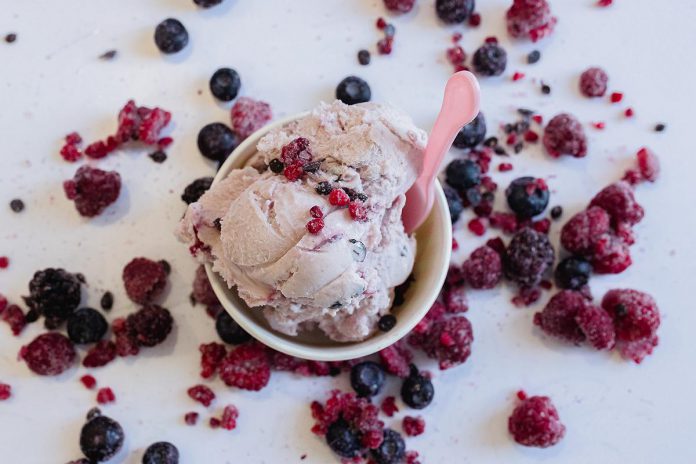 "We made sure they were really diverse," Cassidy explains. "Our flavours last year were focused on kids, and this one was more what was missing from the flavours that we already offer, and what was missing was more non-dairy options."
That's why two of the new flavours are sorbets: blue raspberry and peach. Cassidy adds that all of Central Smith's sorbets were reformulated this year to make them creamier and more scoopable.
There are also two new ice creams: Peanut Butter Pretzel and Berry Berry Chip. Peanut Butter Pretzel is a peanut butter ice cream with a chocolate ripple, white chocolate pretzel bark, and dark chocolate flakes. Berry Berry Chip is a black raspberry ice cream with a blackberry ripple and chocolate chips.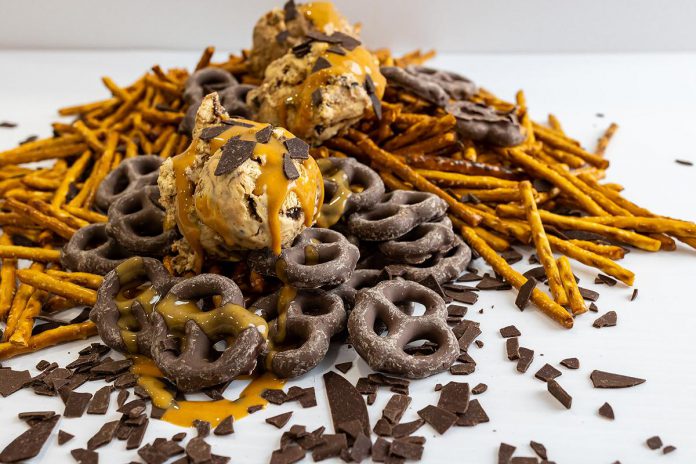 Cassidy says that this year's flavour selection started last summer, when Central Smith invited customers in their parlour to suggest new flavours. They received over 100 flavour suggestions.
"Some of them were crazy. We had a Doritos one, a dill pickle sorbet — all these really weird ones."
From there, the Central Smith team began narrowing down the options and suggesting new flavours until they settled on a shortlist of around 10 flavours for which to create test batches.
Cassidy says that, of those 10, "We couldn't narrow it down from the top four, they were so good."
For more information about Central Smith Creamery, visit their website at www.centralsmith.ca.