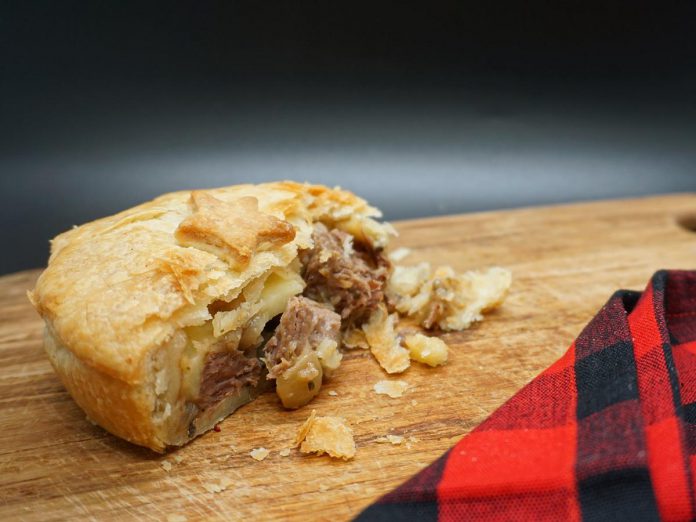 This month, food writer Eva Fisher grabs a New Zealand style hand pie with Kia Ora Pie Co. in Peterborough, checks out Lakefield's upcoming cheese shop The Cheesy Fromage, sips the tea with Whiskeyjack Tea Company in Kawartha Lakes, and gets the inside scoop on the reinvention of Rare in downtown Peterborough.
Advertisement - content continues below
Kia Ora Pie Co. in Peterborough offers Canadians a taste of handmade New Zealand style pies
Lauren Cameron, owner of Kia Ora Pie Co. in Peterborough, makes handmade New Zealand style pies from her Canadian kitchen. The pies are savoury, not sweet — filled with meat, gravy, cheeses and sauces — and the pastry is flaky and buttery but dense enough to be picked up and eaten by hand.
Lauren first discovered these pies on her travels in New Zealand.
"We spent some time on the road, I think about three months in total, just travelling both of the islands. It's the perfect travel food. Gas stations there have bakeries with beautiful pies. They're everywhere and so delicious."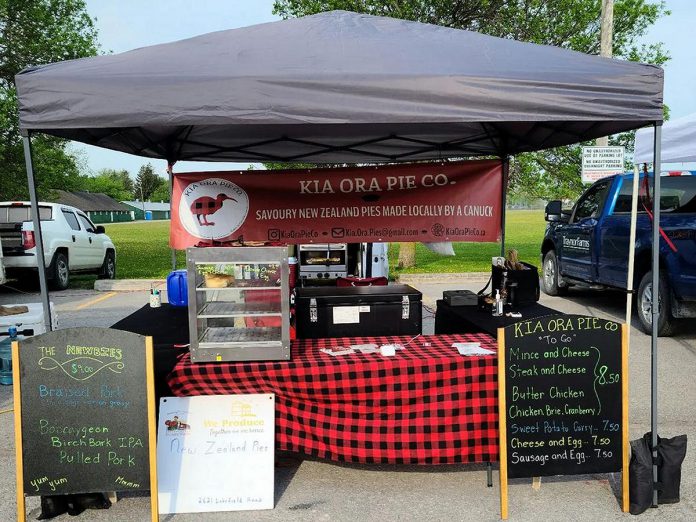 She began making the pies around two years ago for her friends and family during the early days of the pandemic.
"It was just a bit of boredom during the pandemic. I got temporarily laid off and I'm someone who I need to kind of keep busy. I constantly like to be on the go and doing things, so sitting at home wasn't really working so well for me."
Lauren had long dreamed of opening up her own business or having her own market-based business and by February 2021 she had both, officially launching Kia Ora Pie Co. at the Peterborough Farmers' Market.
Advertisement - content continues below
There are vegetarian options and a rotating weekly special, which gives Lauren an opportunity to get creative.
"Honestly, it's whatever I feel like doing. Things just hit me and I think 'Well, this could be fun!', and I'll give it a try. The ones that are more last-minute always seem to be the best ones."
Currently you can purchase Lauren's pies from Peterborough Farmers' Market at Morrow Park on Saturdays, or for curbside pickup or pickup at the market through the Kia Ora Pie Co. website, but Lauren is eyeing expansion.
"The dream is at one point to have a storefront, and we're also looking at different locations for wholesale," Lauren says.
For more information and to order online, visit at www.kiaorapieco.ca.
New shop selling wine, cheese, and charcuterie to open on Lakefield's main street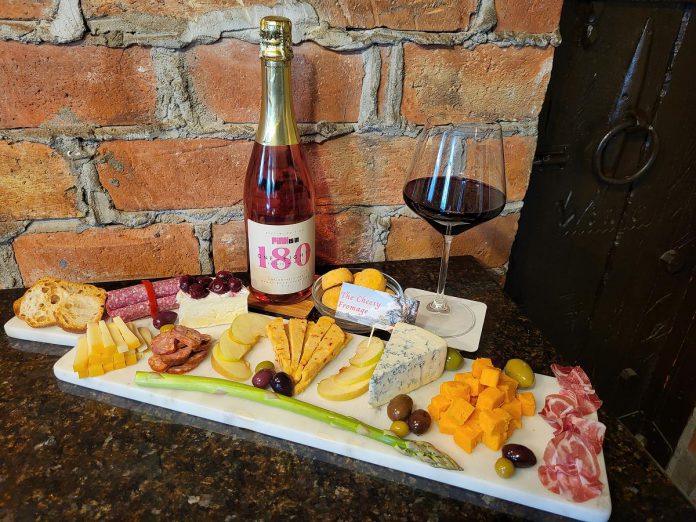 A new shop selling cheese, charcuterie, and wine will open in Lakefield this month.
The Cheesy Fromage (25 Queen Street, Lakefield) will be one part dine-in for cheese, charcuterie, wine and beer, and one part market with a variety of cheese, charcuterie, and gourmet food.
Owner Tanya Bailey says her focus will be on local and regional products.
"The growth of the industry is just fantastic and I'm also really passionate about helping local succeed. I want people to be able to come into the store and feel like they've just been able to take a little foodie tour across Ontario, tasting our cheeses and our wines."
Tanya has long been interested in the wine and cheese industries, and has taken a variety of classes and courses.
"I actually considered making cheeses at one point, but I never actually got into doing that. I've done a lot of catering, cheeseboards, and that kind of thing, and it's always been that sort of niche area that I've always really enjoyed doing."
The decision to open in Lakefield came easily to Tanya, who has roots in the area.
Advertisement - content continues below
"My husband is from Lakefield and I've been up here pretty much all of my life, first as a cottager and then later as a resident," Tanya says. "I think Lakefield is a really good spot for a place where people can come in and not only pick up fine foods, but also to be able to have an experience that's a little bit different."
The Cheesy Fromage will host regular events, and Tanya is planning a wine and French class night, wine and painting, and special holiday events beginning later this summer.
For updates, visit thecheesyfromage.com or follow them on Instagram @thecheesyfromage.
Black, herbal, green and rooibos: Whiskeyjack Tea Company in Kawartha Lakes makes every tea green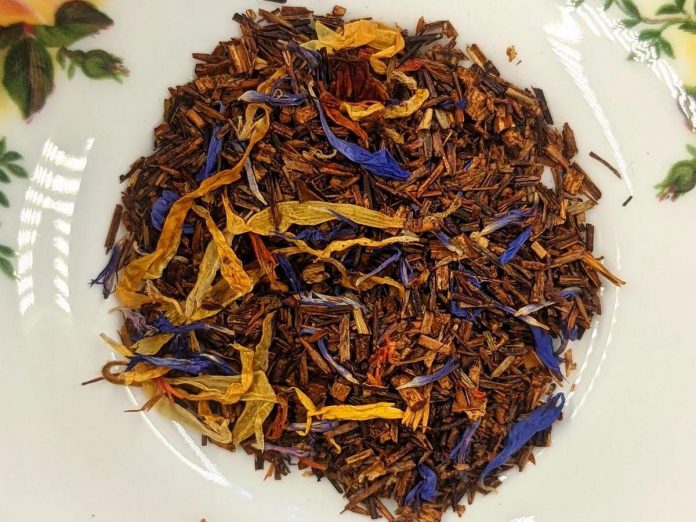 When Jessica Budd-Whitbread fulfilled her longtime dream of opening a tea company this March, her vision went beyond offering a delicious variety of teas. She wanted her business to be environmentally sustainable.
As recent graduates of Fleming College's School of Environmental and Natural Resource Sciences, Jessica and partner Alex Matthews made environmental sustainability a priority from the start.
"We both have a strong belief that businesses can and should do better to protect and reduce their impact on the environment. That's why we insisted on finding packaging that was either reusable, recyclable, or actually biodegradable. We also took our time to find tea suppliers that had their own eco-friendly practices in place, and had responsible and ethical tea production."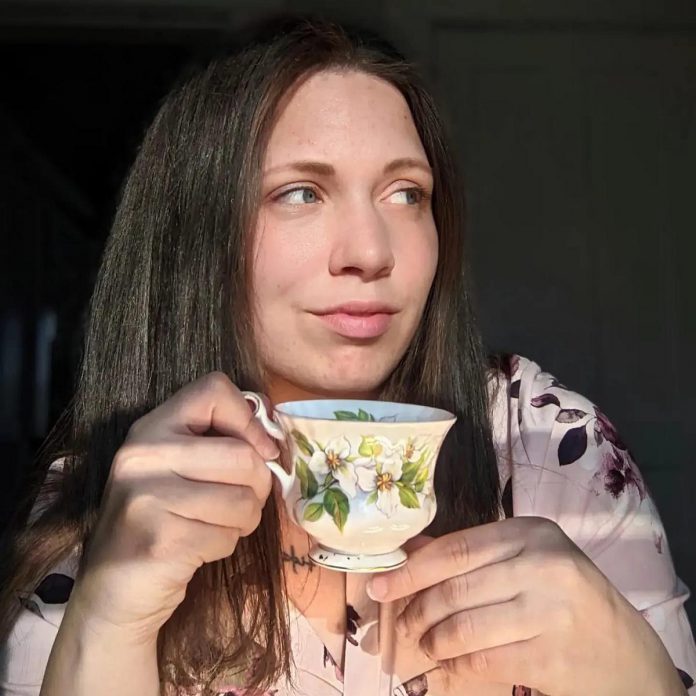 Located in Kawartha Lakes, Whiskeyjack Tea Company offers a variety of looseleaf and sachet teas, including black tea, rooibos, herbal tea, and green tea. Specialty mixes include Kawartha Special, a caffeine-free blend of peppermint and spearmint leaves, rosehip pieces, ginger, rooibos, rose, calendula, sunflower, and osmanthus petals. You can also choose from more traditional options like English Breakfast, Cream Earl Grey, and Masala Chai.
Jessica notes that there are also plenty of summer-friendly teas.
"We have a large selection of teas that taste wonderful hot, but also great over ice — from a raspberry lemonade and a fruit punch all the way to one that tastes like rhubarb pie."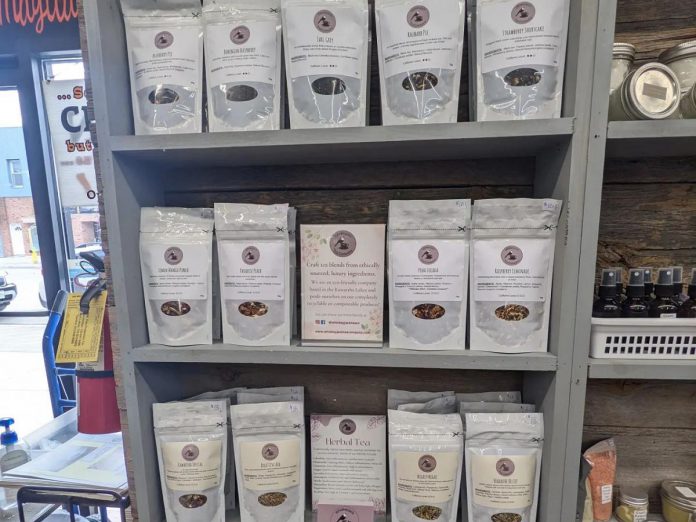 Whiskeyjack Tea Company products are available at Tragically Dipped Donuts (386 Water St., Peterborough, 705-874-3913) or Grr8 Finds Market (27 Colborne St, Fenelon Falls, 705-887-4778).
Their full catalogue of teas is available to order online at www.whiskeyjackteacompany.com.
Rare's new culinary arts studio and outdoor dining expeditions set to make their mark on Peterborough's food scene
Kassy and Tyler Scott are reimagining their popular restaurant Rare and moving on from traditional restaurant ownership.
The pair are launching two sister businesses, both of which offer exciting new possibilities in the culinary realm: Rare Escape and Rare Culinary Arts Space (166 Brock St, Peterborough, 705-742-3737).
Rare Escape will offer outdoor culinary experiences. There will be a variety of guided trips for those who want to enjoy food where some would say it tastes best: outdoors after a hike or paddle.
"Tyler will guide an intimate group to connect them to nature and to different emotions," Kassy explains. "Essentially it's just meant to share our passion for the outdoors with our customers and allow them to find healing through cooking with local ingredients and focusing on local food systems."
Advertisement - content continues below
Rare Escape experiences will include a hike in the woods lunch series, a canoe portage lunch series, and a farm tour series.
The pair were going to sell their restaurant space, but ultimately decided to instead reinvent it as a culinary arts studio, Rare Culinary Arts, which launched this month. This will open the space to creative new uses.
"Through this culinary arts space we're hoping that we can open up some really cool doors for all sorts of community events, culinary seminars taught by Chef Tyler, collabs with people in our community, and also inviting other local chefs into our space to host really cool tasting dinners," Kassy says. "Basically anything you can imagine that would be expressive of the culinary arts, we want to be hosting those events here at Rare."
They didn't take the decision to reinvent the space lightly, and it was only after much deliberation the Kassy and Tyler felt ready to pursue these new ideas.
"In the beginning Tyler and I felt an overwhelming pressure to carry on the Rare experience," Kassy recalls. "Rare has been a staple in our community for over 17 years and so the thought of this restaurant not functioning as a restaurant was something that took Tyler and I a lot of time to work through."
Ultimately, they decided that restructuring would create space for more creative additions to Peterborough's culinary landscape, on their own terms.
"With this restructure, the opportunities for us are truly endless and limitless to be able to continue to do what we love, just in a more intentional way."
You can learn more by visiting Rare Culinary Arts Studio at rareexperience.ca and Rare Escape at rareescape.ca.