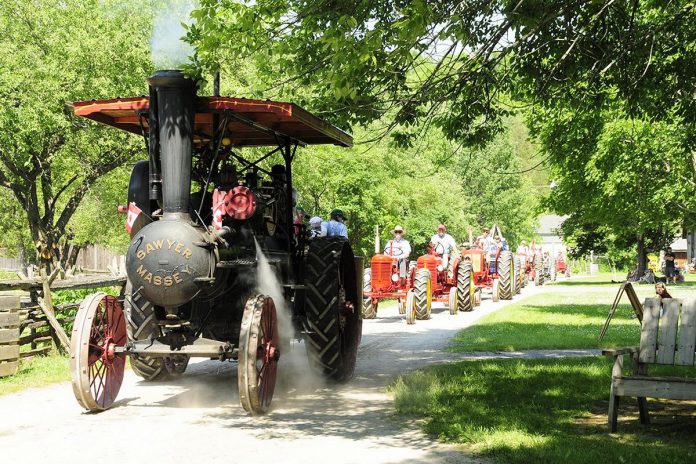 After a two-year absence due to the pandemic, the Father's Day Smoke & Steam Show is returning to Lang Pioneer Village Museum in Keene to kick off the living history museum's 2022 event season.
The 25th annual family-friendly event runs from 10 a.m. to 4 p.m. on Father's Day — Sunday, June 19th.
Local collectors will bring to life antique tractors and steam engines as they compete for more than 20 awards, including Best Unique Exhibit, Best Display, and Lang Pioneer Village's Choice.
Advertisement - story continues below
At noon, tractor games (including lawn tractor races) will feature tractors trying to balance on a tilted platform as fast as possible or manoeuvre through an obstacle course while balancing a tin can on a stick.
Visitors can see displays including smoke and steam collectibles, hit-and-miss engines, and antique tool collections, and learn about the many ways power was generated in the 1800s, including at the Shingle Mill, where machines replaced laborious hand production to generate hundreds of cedar shingles in an hour.
There will also be a variety of demonstrations including the Sawyer Massey Steam Engine, the Grist Mill, wood carving, broom making, spring-pole lathe, broad axe, natural dyeing, and more.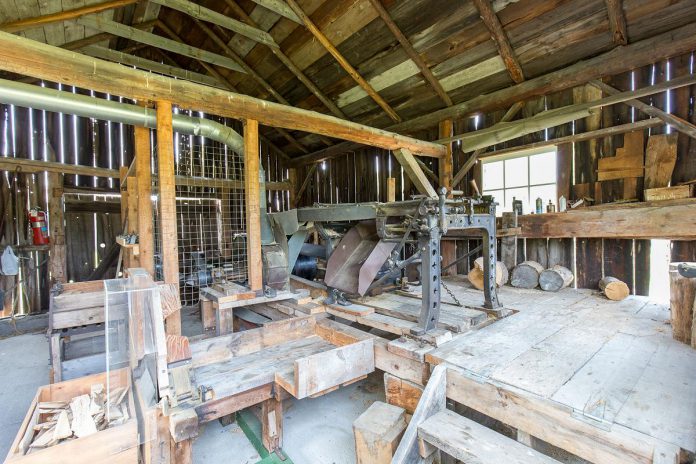 The day also includes tractor and wagon tours of the village, a model train display, live music by Lotus & Luke, and (for kids) old-fashioned games in the schoolyard and a pinwheel craft activity.
Food options (for an additional fee) include a pancake breakfast in the Peterborough County Agricultural Heritage Building while supplies last, freshly popped kettle corn from Ben's Kettle Corn, snacks from Keene Lions Club food truck, and refreshments and sweet treats at the Keene Hotel.
But don't eat too much if you plan to participate in the pie-eating contest on the Village Green.
Advertisement - story continues below
The day will finish with a tractor parade through the village beginning at 3:15 p.m.
Visitors can also meet the Chloe Shaw, the 2022 Smoke & Steam Show Ambassador. A Grade 11 honours student at a local high school, Chloe is a member of the Peterborough 4-H program and has participated in a variety of clubs and activities including showing dairy and sheep, cooking, quilting, and field crops clubs, as well as regional judging competitions. In 2018 and 2019, she was the junior ambassador for the Peterborough Exhibition, and won the title of "Princess of the Furrow 2019/2020" for the Peterborough Plowing Match.
Admission to the Father's Day Smoke & Steam Show is $15 for adults, $10 for students and seniors 60 and older, and $7 for children and youth ages five to 14, with free admission for children under five. Family admission is also available for $40 and includes two adults and up to four children and youth. Tickets can be purchased in advance or when arriving at Lang Pioneer Village Museum.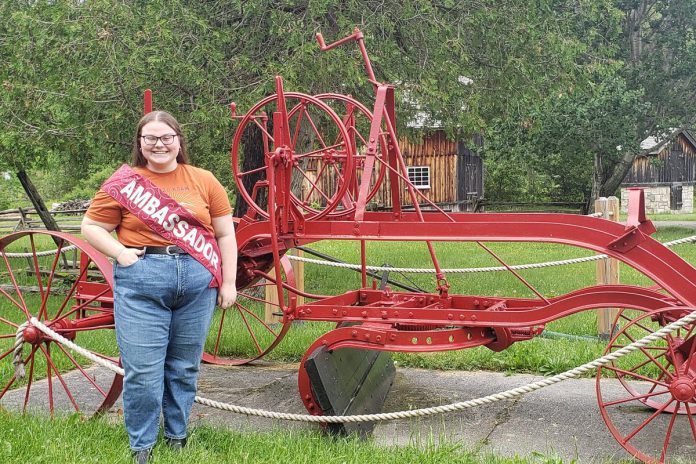 For more information or to purchase advance tickets, visit langpioneervillage.ca/plan-your-visit/events/smoke-steam-show/.
Other special events at Lang Pioneer Village Museum this summer include the 25th Annual Transportation Day Car & Motorcycle Show on Sunday, July 10th, and "Tying the Knot" – Early Wedding Traditions on Sunday, August 14th.
Outside of special events, the museum's summer hours of operation are from 10 a.m. to 4 p.m. Wednesdays to Sundays from June 19 to September 4 (the museum is open from 10 a.m. to 3 p.m. Mondays to Fridays until June 17).