This month, food writer Eva Fisher learns about The El (P) gastropub coming to downtown Peterborough, tries pizza with a Sri Lankan twist with Pizza Kollo in downtown Peterborough, gets ready for the holidays with the Millbrook Farmers' Market Holiday Market, and takes a peek at the delicious Christmas menu of the Pastry Peddler in Millbrook.
Advertisement - content continues below
The El (P) to bring new gastropub to iconic Old Stone location in downtown Peterborough
A new gastropub (and ultimately a microbrewery) called the El (P) is set to open at 380 George Street North in downtown Peterborough — the space previously occupied by the Old Stone Brewery and Hot Belly Mama's, which closed this past February due to the pandemic.
Restaurateurs Amanda and Greg da Silva aren't new to the restaurant business: the couple already runs The El in Cobourg. They opened The El after relocating to Cobourg from Toronto in search of a small-town life, purchasing and renovating the former El Camino restaurant.
"We've fallen in love with the smaller community and the downtown community and working together in partnership with other businesses downtown in Cobourg, so we're really excited to do that in Peterborough as well," Amanda says.
Advertisement - content continues below
They describe their cuisine as "accessible food for everyone", but the experience at The El (P) will go beyond the food.
"We're super into art and music and travel so anything that we do we bring that all in together. So if it's something as simple as doing a really good hamburger or a really good fried chicken, we still bring different worldly flavours to top those off with."
Amanda adds that they have plans inspired by street food for the new restaurant.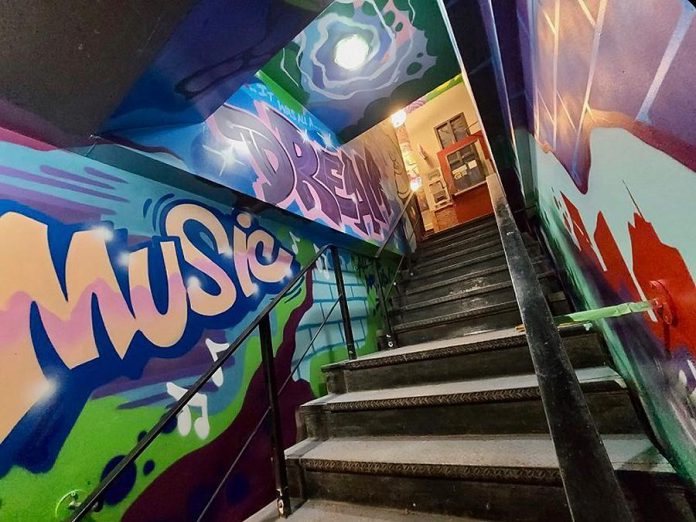 Instagram posts of the renovations reveal new murals by The Paint Factory in the space.
The El (P) will open to friends and family in December, with a grand opening in January. The brewery will take longer, with plans to open in about a year.
You can follow The El (P)'s journey on Instagram @the_el_p.
Pizza Kollo in downtown Peterborough offers pizza with a Sri Lankan twist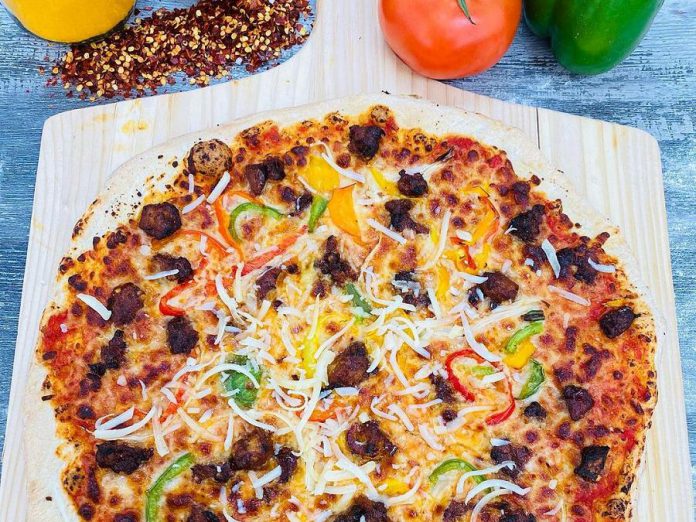 Pizza Kollo at 230 Charlotte Street in downtown Peterborough opened this January and has become a go to for their unique take on fusion pizza.
The restaurant is owned by brothers Josiah and Joel Patric. Josiah says that they had dreamed about opening a restaurant for a long time.
"We always had this idea about opening a restaurant. We had this traditional recipe and we thought of making pizza with a Sri Lankan twist to it. We thought it would be a very good new thing for the pizza market here in Peterborough."
Their pizzas include an Indian Chili Chicken pizza made with authentic Indian Chili Chicken. There's also the Columbo Street Pizza, which is topped with street chicken, jalapenos, red onion and mozzarella and spiced with Sri Lankan spices.
Mary's Green Pizza is a vegetarian option with a yogurt and mint sauce base and spinach, green pepper, onion, and a secret herb.
"Vegetable pizza lovers love that pizza," Josiah adds, "because it tastes totally different than tomato-based pizzas."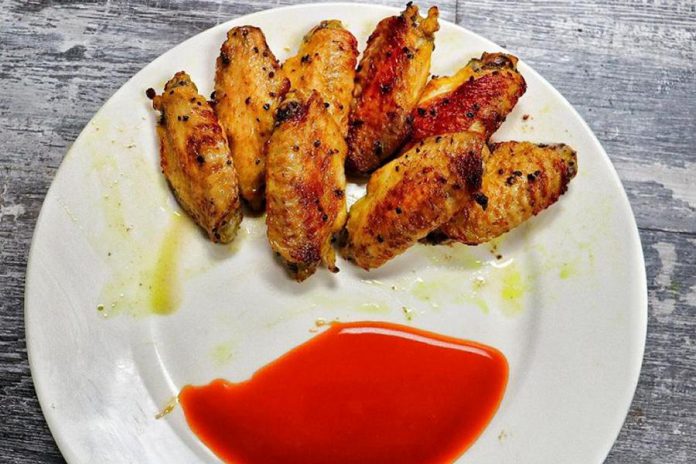 If you're not a pizza fan, Pizza Kollo offers authentic chicken biryani at a low price — a price that Josiah set thinking of Indian students in Peterborough looking for a taste of home.
"I was a student before in the USA. I studied in Dallas and had to travel at least 40 minutes on the highway to get some biryani, and it wasn't that cheap at all."
Pizza Kollo also offers side dishes that have become classic for a midnight pizza feast, but there is no deep fryer in sight. The fries at Pizza Kollo are air fried and the wings are oven baked.
For more information, visit pizzakollo.com. You can also follow them on Instagram @pizzakollo.
Cider, cheese, and Christmas trees: the Millbrook Holiday Market is back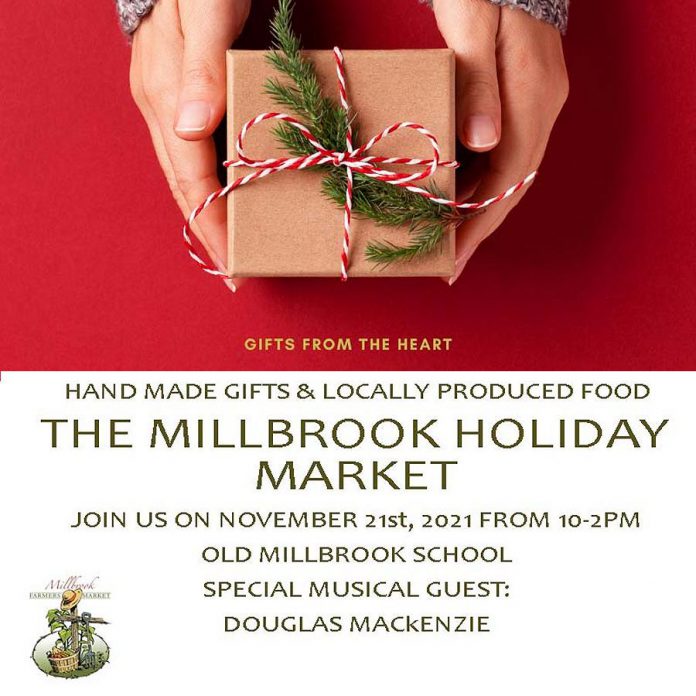 The Millbrook Farmers' Market Holiday Market is back for its second year, and will take place on Sunday (November 21) from 10 a.m. to 2 p.m. in the parking lot of the Old Millbrook School at 1 Dufferin Street in Millbrook.
Market manager Christine Ball says that, with a total of 38 vendors, the holiday market has a lot to offer.
"We have everything from cider and cheese to Christmas decorations, clothing, and meat. There's a broad range of different items."
Christine attended the last Christmas Market in 2019.
"It was lovely. It was indoors and we had a lot of different vendors. It was a really warm community feeling — kind of a crackle in the air. It was a very very nice event."
Advertisement - content continues below
After a year's pause because of the pandemic, the event is back and has been modified for safety.
"This year we're doing it outside. It's a little bit different but, in the lead up to it, we had a lot of really good feedback from the community so we're pretty excited."
Christine says that the Millbrook Farmers' Market has a special sense of community.
"I've been to markets all over the world and I think that in our little town we have a pretty spectacular market. It's all because of the vendors, but it's also our community and how engaged they are and how excited they are to support us."
Dawson Tree Farm will be at the holiday market on Sunday raising money for the Millbrook food bank and the Millbrook Legion. Buy a bow for $2 and your name goes into a draw for one or two fresh Christmas trees.
For more information about the Millbrook Farmers' Market, visit them on Facebook at facebook.com/MillbrookFarmersMarket.
Indulge yourself during the holidays with the Pastry Peddler's Christmas menu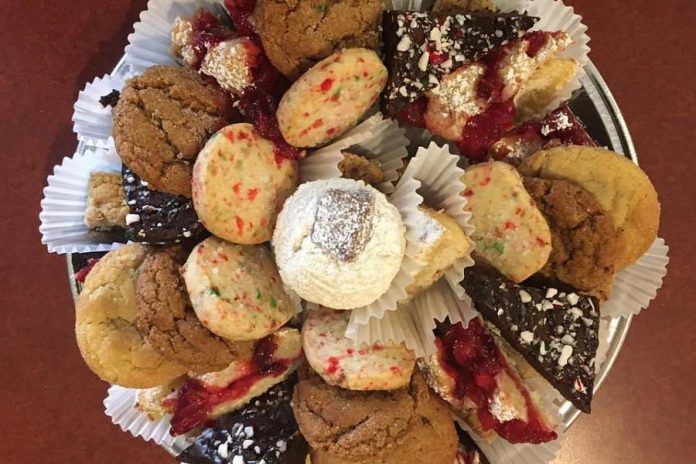 Also in Millbrook, the Pastry Peddler has released its new Christmas menu, featuring a delicious variety of holiday cookies, bars, hors d'oeuvres, and brunch classics.
Located at 7 King Street East, the Pastry Peddler has offered a Christmas menu every year since they opened, with a few changes every year.
Deanna Bell, who co-owns the business with Colin Hall, says that developing new menu items is a collaborative effort.
"We all research and try different things. If we find something good, we bring it to the baker's attention and they usually give it a whirl and see how it goes."
Advertisement - content continues below
New to the menu this year are Cranberry Orange Shortbread Cookies, Peppermint Hershey Chocolate Thumbprint Cookies, Cheesecake Brownies, and Chewy Gingerbread Blondies.
Deanna recommends the Raspberry Coconut Bar.
"It's new and it's really yummy," she says.
There are also some new savoury offerings: bacon and cheese turnovers with french onion dip, and cranberry and brie brioche bites.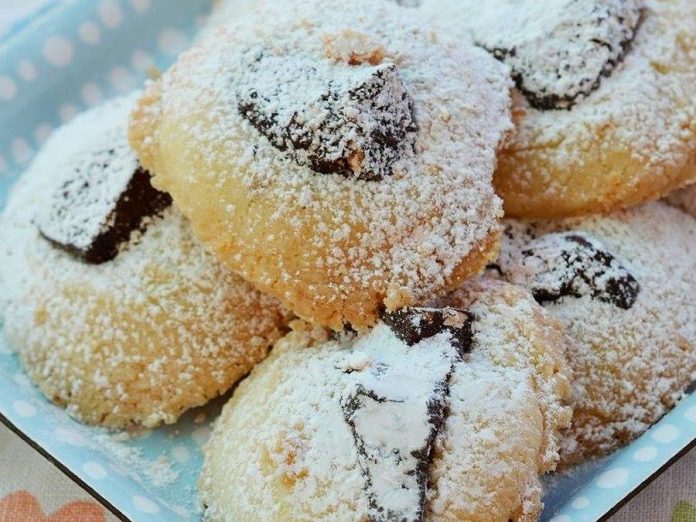 The most popular item on the menu is the Toblerone Shortbread.
Deanna estimates the Pastry Peddler makes about 5,000 cookies each holiday season, with baking beginning in November for the busy holiday season.
Orders can be placed by phone at 705-932-7333. Pastry Peddler staff request a week's notice for the hors d'oeuvres, tourtiere and quiche, but 48 hours' notice is sufficient for the cookies and bars.
For more information, including the Christmas menu, visit www.pastrypeddler.ca.