businessNOW™ is our round-up of business and organizational news from Peterborough and across the greater Kawarthas region.
We feature Enniskillen General Store opening a new location in Peterborough, Sir Sam's Ski and Ride in Haliburton under new ownership, Peterborough's Noblegen one of 10 Canadian finalists in NASA and Canadian Space Agency's Deep Space Food Challenge, and the Peterborough Symphony Orchestra announcing a new general manager.
We also feature Caitlin Smith as the new owner of ReCreate Space in Peterborough, Port Hope's Capitol Theatre receiving a $100,000 pandemic-recovery grant from Mazda Canada Inc., Peterborough's BWXT being awarded a $50 million contract to help refurbish Darlington Nuclear Generating Station, Flying Colours Corp. in Peterborough seeking new paint technicians, and other business and organizational news — including Tim Shauf, CEO of The Commonwell Mutual Insurance Group in Kawartha Lakes, becoming the campaign chair of the Ross Memorial Hospital Foundation's upcoming capital campaign.
Advertisement - content continues below
Enniskillen General Store opens new location in Peterborough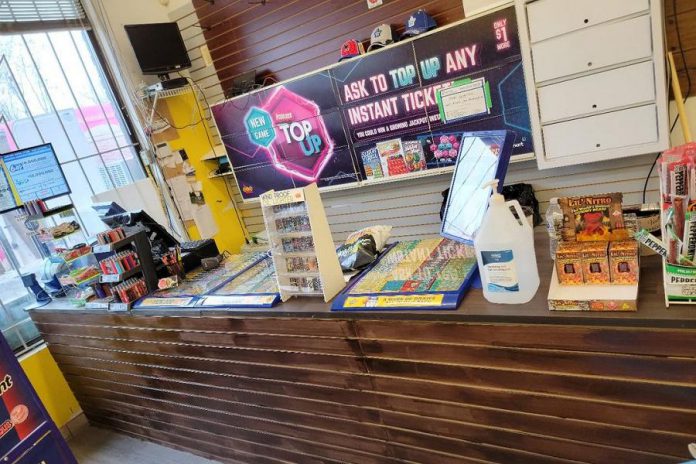 Enniskillen General Store is about to open a new location in Peterborough.
In 2014, the Sheehan family purchased the Enniskillen General Store on Old Scugog Road in Enniskillen, which originally opened in 1840. The family-owned business has has since expanded with locations in Port Perry, Bowmanville, and Oshawa — and now in Peterborough.
Enniskillen General Store is known for its affordable over-sized ice cream cone featuring more than 40 flavours of Kawartha Dairy Ice Cream. They also sell unique soda pops and candies as well as home and cottage decor.
Advertisement - content continues below
The Peterborough store is located in Marsdale Plaza, beside just off Ashburnham Road across from Beavermead Park, in the former Mister Convenience location. It's an ideal location to sell ice cream, with the park heavily used in the summer and with the new Canadian Canoe Museum currently under construction beside Beavermead Park.
The grand opening of the new location begins at 11 a.m. on Friday (November 19), with free ice cream for the first 105 attendees.
For more information, visit enniskillengeneralstore.com. You can follow the Peterborough location on Facebook at www.facebook.com/enniskillengeneralstorepeterborough/.
Sir Sam's Ski and Ride in Haliburton is under new ownership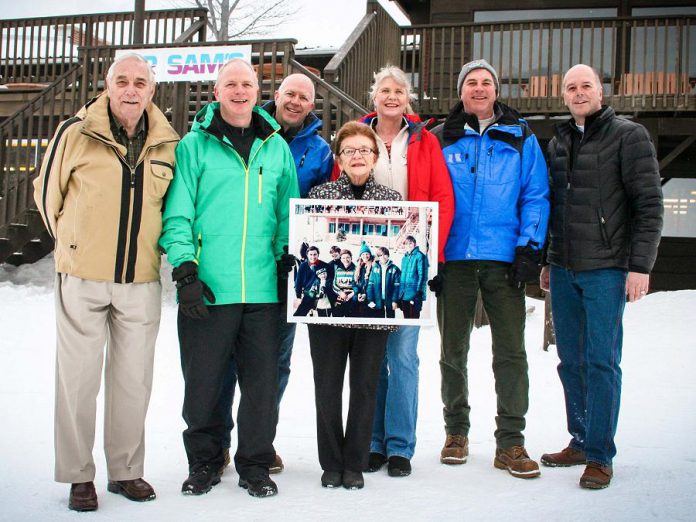 After 56 years of ownership and operation by the Bishop family, Sir Sam's Ski and Ride in Haliburton is under new ownership.
The Wilkinson family has purchased the business from the Bishops, who founded the family-oriented ski and snowboarding resort in 1965.
"We could not have done this without your support," says general manager Chris Bishop in a media release thanking customers, staff, and suppliers. "Our father and mother Bob and Noreen had a dream and a vision all those years ago to create a winter skiing facility that would promote Haliburton and Eagle Lake as a winter destination and that it would become an economic driver for the entire Haliburton Highlands. They accomplished this goal."
The Bishops will be working with the Wilkinsons over the winter to help with the transition, with the Wilkinson family making some changes incuding renovations of the chalet.
Sir Sam's, which also offers mountain biking in the off-season, attracts thousands of visitors across the region every year.
For more information, visit sirsams.com.
Peterborough's Noblegen one of 10 Canadian finalists in NASA and Canadian Space Agency's Deep Space Food Challenge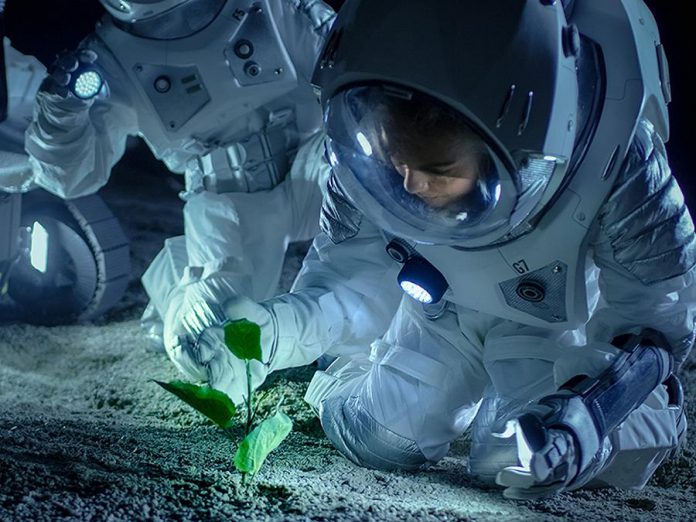 Peterborough-based biotech company Noblegen has been selected as one of the 10 Canadian finalists in the Deep Space Food Challenge, for its proposal to turn human poop into food.
The challenge, launched by NASA and the Canadian Space Agency in January, is seeking "novel food production technologies or systems that require minimal inputs and maximize safe, nutritious, and palatable food outputs for long-duration space missions, and which have potential to benefit people on Earth."
Noblegen's "Space Euglena Production System" proposes using microbes to break down human waste into feedstocks that can be transformed into food using Noblegen's single-cell microorganism called Euglena gracilis.
"We will maximize our efficiency by taking advantage of Euglena's photosynthetic capacity, and growing microbes in energy-efficient bioreactors monitored and controlled by an autonomous AI system," states Noblegen's entry.
VIDEO: Welcome to the Deep Space Food Challenge

Noblegen has already used Euglena to launch its food and ingredient brand Eunite, which includes protein-rich flour, texturized protein and protein crisps, and an egg substitute.
The next step in the challenge is for all 10 finalists to build a food production technology prototype over the next year, demonstrating the prototype in summer 2002. Four finalists will receive a grant of $100,000 and will have 12 to 18 months to build a full-scale food production technology. A winner will be selected in spring 2024, with a grand prize of a $380,000 grant.
Earlier this month, magazine and research firm Corporate Knights ("the voice for clean capitalism") selected Nobelgen founder and CEO Adam Noble as one of Canada's top 30 under 30 sustainability leaders for 2021.
Peterborough Symphony Orchestra announces new general manager
The Peterborough Symphony Orchestra (PSO) has announced the appointment of Lee Bolton as the general manager of the non-profit organization on a part-time basis.
A Peterborough native, Bolton has extensive experience in arts education and administration, beginning as stage manager for student productions at Thomas A. Stewart Secondary School in Peterborough.
While a student at York University, she founded Second Mile Theatre, which toured original plays to seniors' centres and homes across the GTA. She was also artistic director of Yukon Educational Theatre, and spent 14 years in Vancouver training emerging actors at the William Davis Centre for Actors' Study and serving as education coordinator for Full Circle First Nations Performance.
After completing her MA in theatre making at the University of Leeds in the UK, Bolton returned to Canada to become executive director of the 800-seat Imperial Theatre in Saint John, New Brunswick, here she worked with the PSO's music director Michael Newnham in his capacity as music director for Symphony New Brunswick.
Advertisement - content continues below
After six years at Imperial Theatre, she returned to Peterborough, working with the Canadian Association for the Performing Arts and becoming general manager of Toronto-based Driftwood Theatre, Ontario's leading outdoor summer touring theatre company. Currently theatre coordinator at Nozhem First Peoples Performance Space at Trent University, Bolton co-founded the Nogojiwanong Indigenous Fringe Festival with Joanne Argue and Drew Hayden Taylor.
The PSO has also launched a newly designed website at thepso.org/, created by local designer Amy LeClair. The website contains information about the PSO's 2021/22 season, which includes three concerts at Showplace Performance Centre in the first half of 2022 — the orchestra's first in-person concerts since the pandemic began.
Caitlin Smith is the new owner of ReCreate Space in Peterborough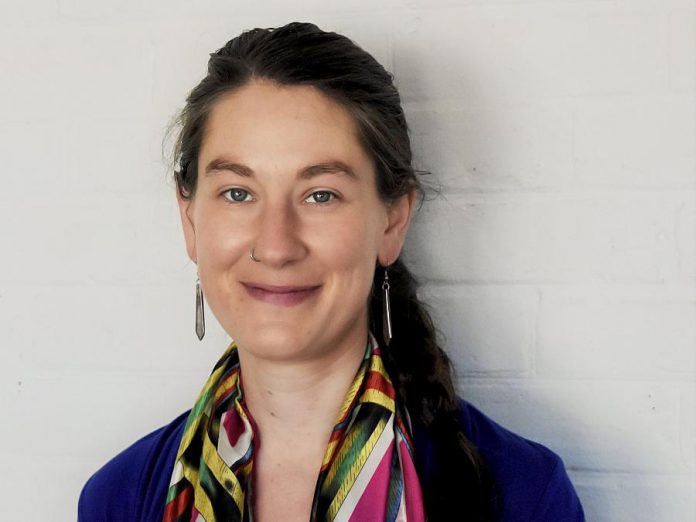 Caitlin Smith is the new owner of ReCreate Space, a professional organizing business in Peterborough.
The 33-year-old Smith, an artist and craftsperson who moved to Peterborough in 2012, purchased the business this past February from former owner Krista Brailey.
ReCreate Space offers services including move management, consulting and advising on a specific problematic area of the home or completing a whole home re-organization, and working with small businesses to streamline their processes, work spaces, filing and inventory systems.
"I help clients declutter, pare down, reorganize their belongings, and develop easily maintained systems to make their lives a little bit easier," Smith tells kawarthaNOW. "I work together with the client to create simple systems that work with their lifestyle so they save time, feel a sense of calm and control, and are able to concentrate on the things in life that are most important."
Smith is one of 12 entrepreneurs taking part in the fall 2021 intake of the Peterborough & the Kawarthas Business Advisory Centre's Starter Company Plus program.
For more information on ReCreate Space, visit www.recreatespace.ca or call 705-808-0431.
Port Hope's Capitol Theatre receives $100,000 pandemic-recovery grant from Mazda Canada Inc.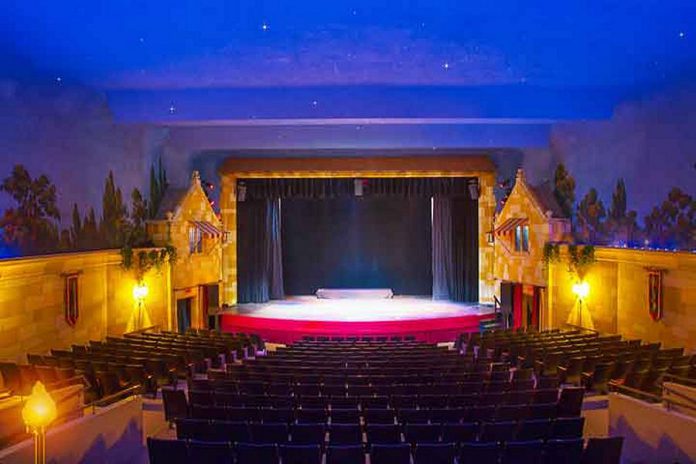 Port Hope's Capitol Theatre has received a $100,000 grant from Mazda Canada Inc. to help the non-profit organization recover from the pandemic.
The grant is part of Mazda's $1 million "Local Legends" campaign to support the rebuilding of small businesses across Canada that have been significantly affected by COVID-19 lockdowns.
"The pandemic has threatened the viability of the arts and cultural sector as well as the financial stability of the artists and tradespeople that serve as the foundation of what we do," says Erin Peirce, managing director of the Capitol Theatre, in a media release. "Recovery is still a long way away for us all, but these funds are essential to the survival of our institution and the community it serves, the artistic experiences we share and the memories we create."
Mazda Canada is also calling on Canadians to nominate small businesses that are Local Legends in their own communities that they want to see supported. Nominations are open until Thursday, November 18th and can be submitted online at www.mazda.ca/en/mazdalocallegends/.
Peterborough's BWXT awarded $50 million contract to help refurbish Darlington Nuclear Generating Station
BWXT Nuclear Energy Canada Inc. has been awarded a $50 million contract to help refurbish the Darlington Nuclear Generating Station in Clarington.
A fuelling machine head, the most complex equipment of the fuel handling system in a CANDU reactor, is part of the remote-controlled system that allows the continuous change of the nuclear fuel while the reactor is operating.
A team of more than 250 employees, engineers, skilled trades and other specialized personnel in BWXT Nuclear Energy Canada Inc.'s Peterborough facility will design and supply complex parts and assemblies to enable refurbishment of all eight fuelling machine heads at Darlington.
Advertisement - content continues below
Engineering work on this project began in 2020, with component supply occurring from 2022 to 2026.
The 30-year-old Darlington plan is in the midst of a planned midlife overhaul. The first of four units was shut down in 2016 and returned to service in 2020. A second unit is currently being refurbished, with the four-unit project slated for completion in 2026.
Darlington generates enough electricity to meet about 20 per cent of Ontario's power needs, enough to power two million homes.
Flying Colours Corp. in Peterborough seeking new paint technicians
Flying Colours Corp. in Peterborough is holding a recruitment event on Saturday (November 19) for new paint technicians at its paint hanger at the Peterborough Airport.
The company, which specializes in the custom completion and maintenance of mid- to large-size business jets, is seeking to fill a number of positions, including paint preparation and paint application technicians as well as supervisory roles.
Flying Colours is hoping to attract applicants with previous experience as a paint professional in the automotive, boat/yachting, or freight sector, although a number of the available positions will be supported by on-the-job training.
During the event, job seekers will be shown around the facility, with existing employees on hand to explain their roles. Management representatives will respond to specific company questions while the human resources team will be accepting resumes and organizing interviews.
The recruitment event takes place from 4 to 7 p.m. in building 95 at 901 Airport Road in Peterborough. To schedule an interview in advance, resumes can be sent to hr@flyingcolourscorp.com with Paint Technician Event in the subject line.
Other business and organizational news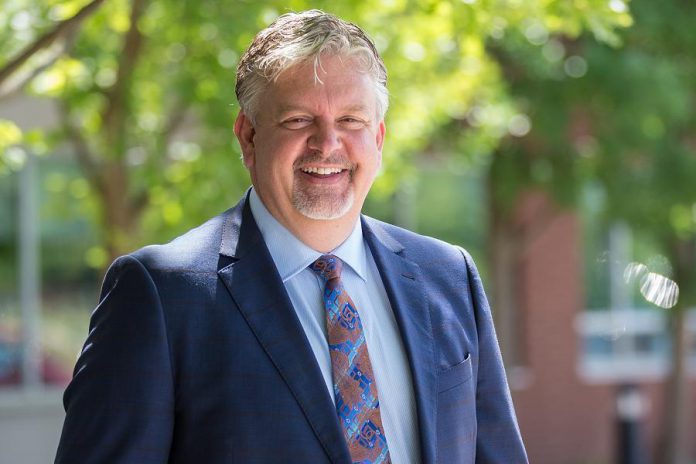 Tim Shauf, CEO of The Commonwell Mutual Insurance Group in Kawartha Lakes, is the campaign chair of the Ross Memorial Hospital Foundation's upcoming capital campaign. The largest campaign in the Lindsay hospital's history will create a new system that incorporates patient health information records and digitally connects them to medical technology and tools, and will also address the need to replace multiple pieces of diagnostic and bedside equipment, all of which will connect to a new clinical information system.
Peterborough-based Little Lake Cemetery Company has purchased the former Fallis & Shields Funeral Home in Millbrook and has renamed it Mill Valley Funeral & Cremation Centre. The business will provide funeral and cremation services to Millbrook and surrounding communities.
Deborah Annibalin is the new administrator of the Cobourg's Downtown Business Improvement Area (DBIA).
Peterborough's Electric City Culture Council is seeking a production coordinator and marketing and communications associate for the 2022 Peterborough Arts Awards and Mayor's Luncheon for the Arts. The eight-week positions, funded by the Canada Summer Jobs program, are open to those 18 to 30 years old. For more details, visit www.ecthree.org/2021/11/09/ec3-is-hiring-paa-csj/.
Strexer Harrop and Associates of Bridgenorth has rebranded as Strexer Harrop Consulting Group (SHCG). SHCG was established in 2017 when Harrop Group (est. 2008) merged with Strexer Consulting (est. 2016).
The Peterborough Downtown Business Improvement Area (DBIA) has announced that Dawn Pond has joined the DBIA team permanently in her new role as the placement project manager, focusing on rejuvenating under-used spaces in the downtown through community participation and partnerships with local organizations. Current staff member Hillary Flood has taken on an expanded role at the DBIA as the new communications and marketing manager.
Two organizations in the greater Kawarthas region have won a 2021 Ontario Tourism Resiliency Award in Innovation from the Tourism Industry Association of Ontario. Elmhirst's Resort in Keene won for Sustainability in the Accommodations category, and Westben in Campbellford won for Innovation in the Attractions category in recognition their digital campaign to connect with the community during the pandemic.
Fenelon Falls real estate developer and builder The Kawartha Group has donated $10,000 gift to the Ross Memorial Hospital Foundation's campaign to fund the cost of a new MRI for the Lindsay hospital.
Peterborough resident Tanna Edwards is serving a two-year term on the board of directors for Soroptimist International of the Americas, Inc. a global women's volunteer organization that provides women and girls with access to the education and training they need to achieve economic empowerment. Edwards has been a member of Soroptimist International of Peterborough, one of 1,200 Soroptimist clubs throughout the world, since 1994.
For business-related events in the Kawarthas, check out our Business Events column.