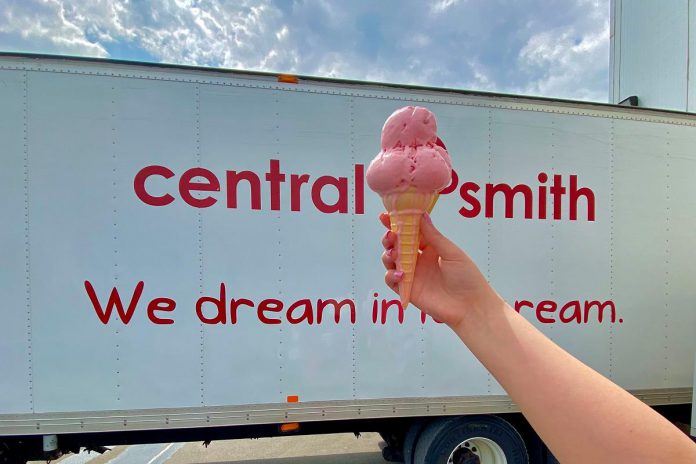 On December 17, Central Smith Creamery's ice cream delivery truck won't be delivering ice cream. Instead, the Selwyn company aims to fill it with non-perishable food items for area food banks.
The family-owned business is challenging other local businesses, organizations, and schools to get involved by collecting food donations beginning on December 1.
On Friday, December 17th, Central Smith's ice cream delivery truck will visit the participating locations to pick up the collected food, with the aim of filling the truck completely.
Advertisement - story continues below
"We want to support the communities in our own backyard," Central Smith writes in an email to kawarthaNOW. "According to the Peterborough Food Action Network, between 2017 and 2018, 14.5 per cent of Peterborough residents lived with food insecurity. It's called the season of giving and we want to challenge everyone to give back."
Businesses, organizations, and schools that want to participate can email jenn@centralsmith.ca for more information. Central Smith will arrange a pickup time on December 17.
Local residents can also get involved by dropping off food donations at Central Smith Creamery at 739 Lindsay Road in Selwyn.
For more information about Central Smith Creamery, visit www.centralsmith.ca.