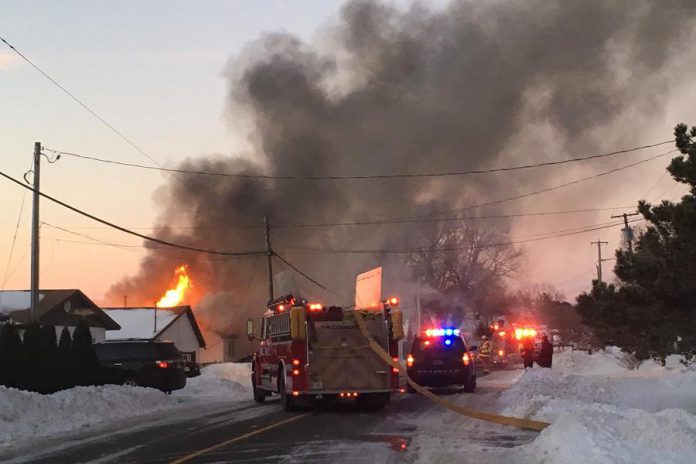 The fatal fire in Brighton on Wednesday, January 10th where two people were found dead was the "result of a homicide", according to a media release issued today (January 15).
The Northumberland Ontario Provincial Police (OPP) also identified the two victims as a married couple, 62-year-old Louise Earle and 67-year-old Wayne Earle of Brighton.
The OPP have not confirmed why they believe the fire was a result of a homicide and whether one or both of the Earles were homicide victims.
However, police have advised there is no concern for public safety, which implies that one of the Earles was the alleged perpetrator.
At around 7:25 a.m. on Wednesday, January 10th, the fire broke out inside a home on Harbour Street overlooking Presqu;ile Bay in Brighton, a small town in Northumberland County 41 kilometres east of Cobourg.
While battling the fire, firefighters found one of the victims outside the home in the backyard, and located the second victim inside the home after the fire had been extinguished.
The Northumberland Crime Unit continues to investigate the circumstances surrounding the fire, under the direction of Detective Inspector Rob Hagerman of the Criminal Investigation Branch (CIB) with the assistance of the Office of the Fire Marshal (OFM) and the Brighton Fire Department.