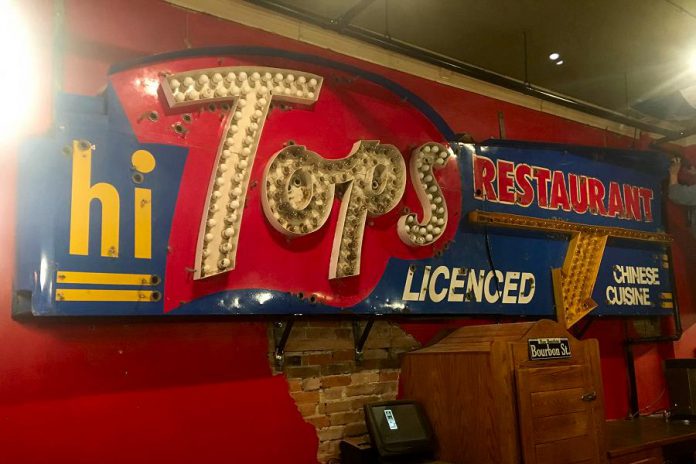 The Hi Tops restaurant sign, a piece of Peterborough's history, has found a new home at Hot Belly Mama's restaurant.
The neon sign was taken down in January 2013 from the former Hi Tops restaurant on George Street in downtown Peterborough, after owner Ed Hum closed the landmark restaurant in late 2012.
His family had operated the restaurant since the early 20th century, but Hum decided to close after his mother passed away and his father developed a terminal illness.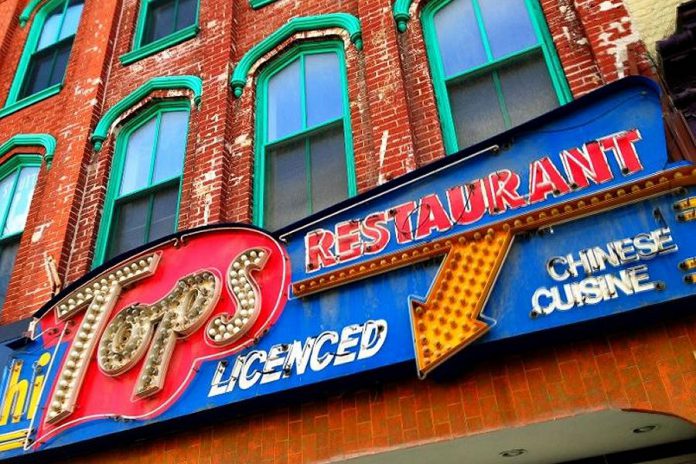 When Bill Kimball, artistic director of Public Energy, found out the 20-foot sign was coming down, he asked Hum if he could have it.
In March 2013, at the invitation of owner Dave Tobey, Kimball agreed to have the sign placed inside The Spill — directly across the street from the former Hi Tops restaurant.
It was hung on the south wall there in two pieces until The Spill closed permanently in October 2017.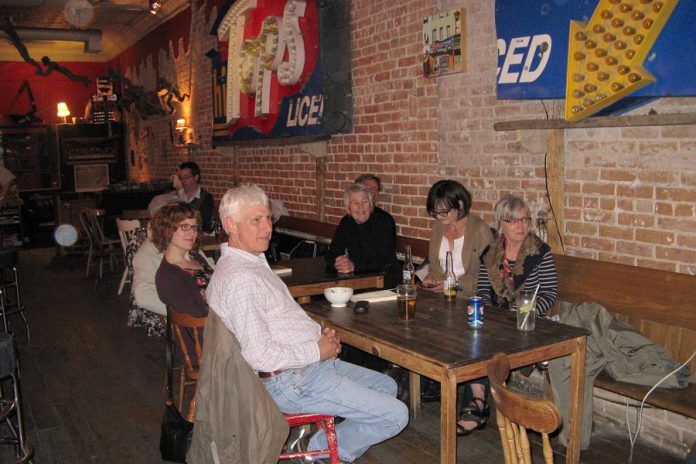 When Travis Smith, owner of Hot Belly Mama's, found out The Spill was closing, he asked Kimball whether he could display the sign in Hot Belly Mama's.
The sign now hangs there, this time fully assembled.