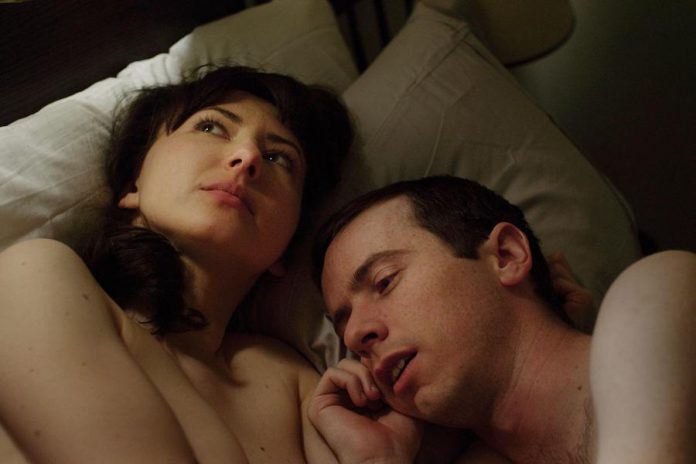 Award-winning Canadian independent cinema returns to Peterborough on Thursday, February 15th when A71 Entertainment presents a special screening of Great Great Great at the Market Hall in downtown Peterborough.
Called one of the top ten Canadian films of the year by The Globe and Mail, Great Great Great is a dark comedy about a young couple whose wedding engagement threatens to break them apart.
The film was written by Indigenous filmmaker Adam Garnet Jones (best known for his 2015 feature-length film Fire Song) and newcomer Sarah Kolasky, who also plays the film's central character Lauren.
Both Sarah and Adam, who also directed the film, will be attending the Market Hall screening for an interactive question-and-answer session, which will be moderated by Peterborough-based movie blogger Addison Wylie.
Released in 2017 at the Canadian Film Fest in Toronto, Great Great Great went on to win some of the festival's top prizes, including best feature, best screenplay, and best feature film performance for Sarah. The film has also been nominated for best original screenplay at the sixth annual Canadian Screen Awards, will be held on March 11, 2018 in Toronto and broadcast on CBC.
Great Great Great is not a love story; it's something a lot more complex. The film takes a look at the reality of long-term relationships rarely represented on the big screen: it's not about the passionate beginning and it's not about the painful end. Instead, it's about that middle period of a relationship, when boredom sets in and a couple must decide to take things to the next level or go their separate ways. Great Great Great is about a relationship at a crossroads, where nothing is especially good or especially bad.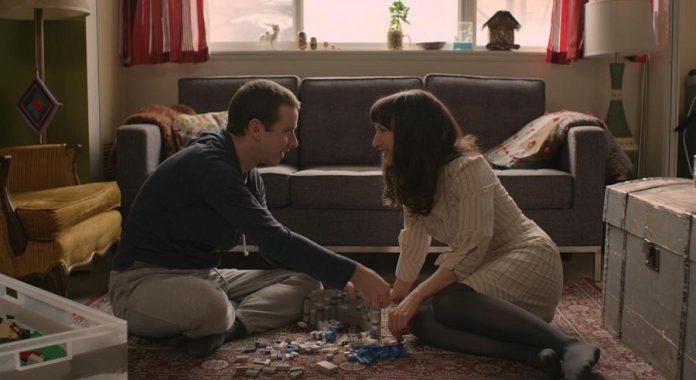 Sarah plays Lauren, an ambitious woman living with her long-term boyfriend Tom (Dan Beirne). When Lauren's parents suddenly tell her they are getting a divorce, she begins to take a look at the non-extraordinary life she and Tom live. While Lauren goes to work every day, Tom, an unemployed city planner, stays at home creating Lego structures. Encouraging Tom to go to the gym and search for work, Lauren tries to find a way to spice their life up. However, familiarity and boredom seems to have set into their relationship, leaving Lauren unsatisfied.
Things start to heat up when Lauren's place of employment hires David (Richard Clarkin) as the head of the office. An older man she met before she knew Tom, Lauren's new boss begins to make advances on her, relighting the sexual flame she can no longer find within her safe and comfortable life at home. Lauren's world is turned upside down as she makes one erratic decision after another, trying to find the life that she wants — although she doesn't seem to know exactly what that is.
Sarah Kolasky's performance as Lauren is a complex one. Caught between stability and sexual desire, her decisions are understandable and her mistakes are relatable. Lauren tries to make things work, but constantly makes conflicting decisions that impact her life and the lives of those around her. This creates a complicated relationship between the viewer and her character.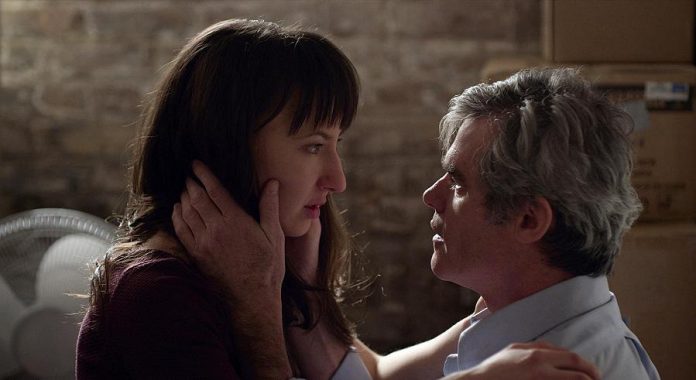 With so much of the film focusing on her story and because she is so easy to identify with as a character, the viewer forms a bond with Lauren, although it is often difficult to accept the things that she does. As her situation grows more and more complicated, the reaction of viewers to Lauren will vary from those who want life to work out for her to those who will want her to reap what she sows.
Sarah manages to create a highly relatable character who at different times can be smart, foolish, sexy, vulnerable, desirable, and pathetic. In Sarah's character, viewers will recognize moments and realities from their own lives — although they may not want to admit it.
Dan Beirne is a charmer in the role of Tom. He's funny, soft spoken and creative, with a boyish charm and a wide grin. He's the classic "nice guy": steady, reliable, and safe. But safe can also means boring. While Tom is the kind of guy a women might want to marry, he's not the kind sexual fantasies are made of. A terrific actor, Dan creates the most likeable character in the film, which is why it's so painful for the viewer to watch his relationship with Lauren hit the point of crisis that it does in the film.
VIDEO: "Great Great Great" Trailer

Richard Clarkin's role as Lauren's boss David is a different type of beast altogether. The ying to Tom's yang, David is everything that Tom is not. He is the archetype of the alpha male bad boy. Older, successful, sophisticated and over confident, David is a walking and talking sex fantasy. Richard creates a character who is absolutely repulsive in nature, but provides a comparison to Lauren's lackluster relationship with Tom.
There's an added element of insidiousness watching David's character in our post-Weinstein climate of sexual misconduct. Many of the scenes between Lauren and David are extremely uncomfortable to watch, and there is an unnerving predatory nature to David that threatens Tom and Lauren's life, whether it is a good life or not.
The most compelling aspect of Great Great Great is how uncomfortably accurate the film is in regards to relationships. Anyone who has ever fallen in or out of love, be it a past relationship or a current one, will find this film instantly relatable. The problem with most relationships is that the sizzle eventually turns to a fizzle, and when that happens a partner's attention can begin to stray.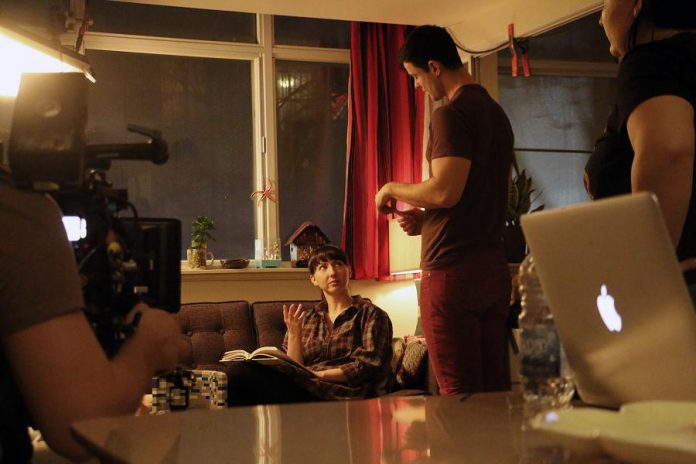 Although the audience may not always agree with everything Lauren does in the film, most will be able to relate to her — goodness knows I did. There doesn't seem to be an easy solution to Lauren's situation, and some of Lauren's mistakes may prompt viewers to take a closer look at their own relationships.
Great Great Great is a well-written and produced piece of Canadian cinema that deserves to be seen and celebrated. It is always a treat when A71 Entertainment brings these wonderful independent films to Peterborough and creates an opportunity for the audience to get close and personal with the people who make these films — in this case by bringing Sarah and Adam to the screening to discuss the film with the audience.
This is a one-night-only opportunity to see something a bit different from the usual spandex- and explosion-filled big-budget films that come to Peterborough, and to hear directly from the filmmakers.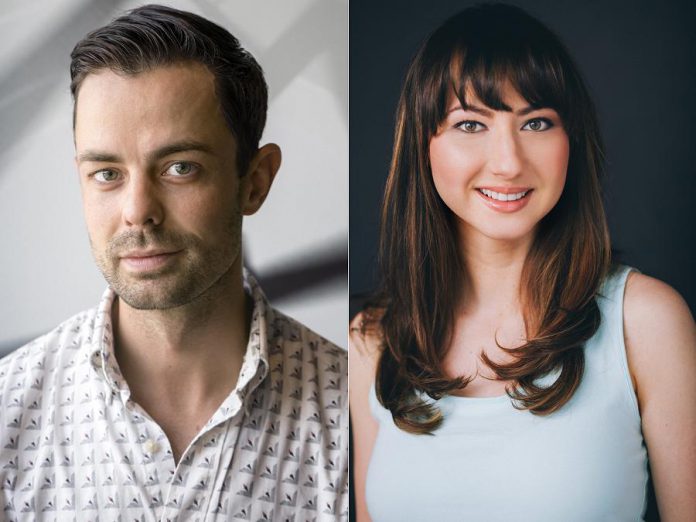 A provocative yet relatable film, Great Great Great is the movie to see in Peterborough this week. The film screens at the Market Hall Performing Arts Centre (140 Charlotte St., Peterborough) on Thursday, February 15th at 7:30 p.m.
Tickets are $10 at the door or are available in advance at the Market Hall Box Office, by calling 705-749-1146, or online at www.markethall.org (a $3 box office service fee applies).