Home
Authors
Articles by Sam Tweedle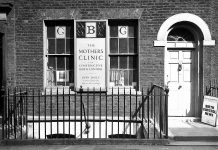 New Stages presents a staged reading of Hannah Moscovitch's acclaimed play at Peterborough's Market Hall on May 12.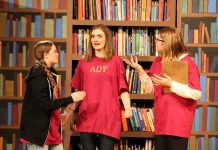 Enter Stage Right's original production about sorority sisters (and brothers) runs May 1 to 4 in the auditorium at PCVS in Peterborough.
Second City veteran brings 'Downward Facing Broad' to the Nexicom Studio at Showplace Performance Centre in Peterborough on June 6.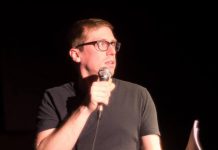 'Almost Falling Off a Couch for 45 Minutes: A Performance Art Comedy by Dave Cave' runs for one night only at The Theatre On King in downtown Peterborough.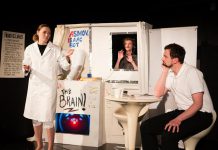 Original comedy based on Isaac Asimov's 1945 short story runs from April 18 to 20 in downtown Peterborough.
Dark comedy about a newly married couple's relationship runs at The Theatre on King in downtown Peterborough from April 11 to 13.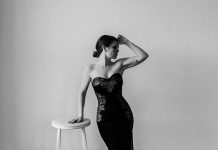 Evening of story and song also features Anthony Bastianon, Saskia Tomkins, Megan Murphy, Paul Crough, Melissa Payne, Kate Brioux, Randy Read, and Travis Eugene.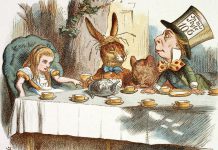 St. James Players' family production of 'Alice @ Wonderland' runs April 12 to 14 in Peterborough.
New Stages' staged reading of Daniel MacIvor's acclaimed play comes to Peterborough's Market Hall on April 7.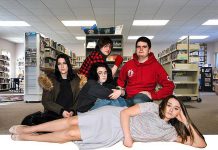 Stage adaptation of John Hughes' classic 1985 film runs from March 29 to 30 in Lindsay.