Home
Authors
Articles by Sam Tweedle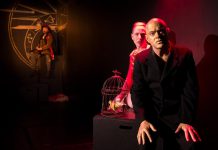 Avant-garde production runs at The Theatre On King in downtown Peterborough January 17 to 19.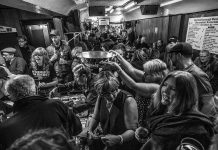 Seven docs you won't want to miss at the 15th annual film festival running January 24 to 27 in downtown Peterborough.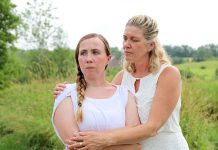 kawarthaNOW's theatre reviewer Sam Tweedle's top picks and shout-outs to the theatre community.
4th Line Theatre's production of Beverley Cooper's 'The Other: A Strange Christmas Tale' runs until December 14.
Original production at Lakeview Arts Barn in Bobcaygeon runs from December 7 to 16.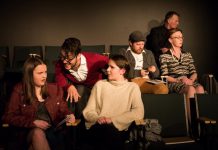 'Appropriate Audience Behaviour' runs November 29 to December 1 at The Theatre on King in downtown Peterborough.
New Stages presents a concert version of William Fenn's autobiographical musical at the Market Hall on December 1.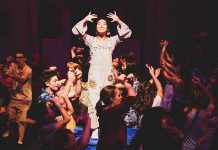 Jukebox musical of Abba songs runs November 27 to December 1 at Bryan Jones Theatre in Lakefield.
Production of Ann-Marie MacDonald's award-winning feminist comedy runs November 16 to 25 in Lindsay.
St. James Players family-friendly production runs November 9 to 17 at Showplace in Peterborough.