Home
Authors
Articles by Sam Tweedle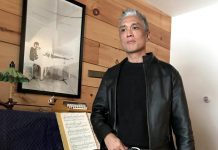 Featuring IE Weldon Secondary School students' online rehearsals, LA Alfonso's video archive, a short film by Jamie Oxenham and Kat Shaw, and Avery Cantello's musical collaborations.
Anne Shirley Theatre Company production runs for six performances at Peterborough's Market Hall from March 13 to 21.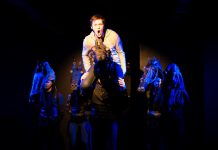 The Theatre on King's production of Peter Shaffer's controversial hit play runs March 11 to 14 in downtown Peterborough.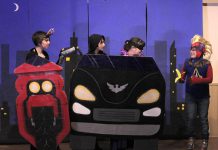 Fun and affordable family play about superheroes, supervillains, and their sidekicks runs March 15 to 17 at the Millbrook Legion.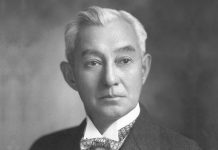 New Stages presents March 8 production of Peterborough native Dave Carley's play about Esca Brooke-Daykin's fight for legitimacy as the rightful Rajah of Sarawak.
Enter Stage Right production runs for one night only on February 29 at Peterborough Collegiate auditorium.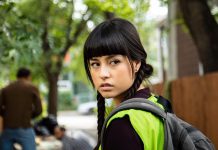 20-year-old who began her acting career at Lindsay Little Theatre continues to shine in CBC's hit investigative drama 'Burden of Truth'.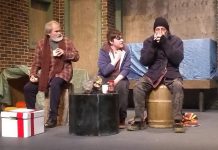 Jack Roe and Gillian Wilson reprise their 2002 roles in 'Frozen Dreams', running from February 21 to March 7.
Big-name Second City alumni Geri Hall, Lisa Merchant, and Ed Sahely join Linda Kash and local performers at 'klusterfork It's Winter! Still.' raising funds for YES Shelter.
Anne Shirley Theatre Company production of play about online dating runs until February 15 in downtown Peterborough.