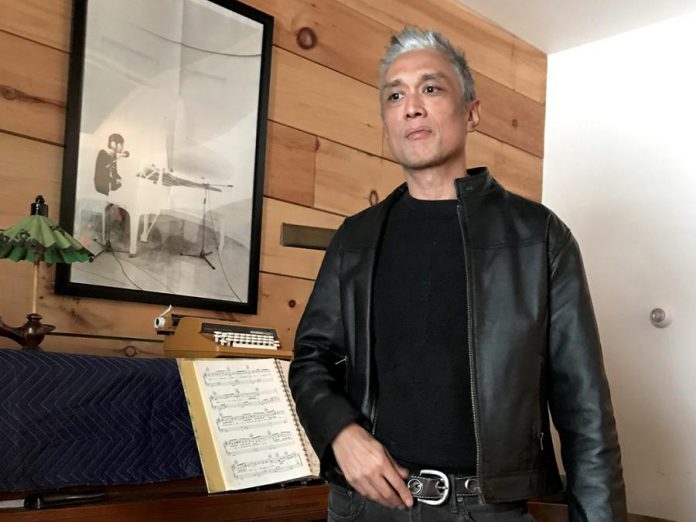 I'm writing this on the 100th day of the COVID-19 pandemic. This means it's been 102 days since I last attended an arts event in Peterborough (my last event was the closing night of Equus at The Theatre on King on March 14th). Since then the performance spaces continue to be closed, the theatres empty, the stage lights dark. In that time, much has been written about the destructive impact that lockdown and isolation has had on the arts community.
But while headlines have used such words as "cancelled" and "closed", the spirit of performance, collaboration, and creativity has continued to live on. The arts community may have slowed down, but music is being played, films are being produced, performance is being prepared, and art is being made. Only now artists are forced to find new ways to create, collaborate, and have their vision shared.
For me, it has been a difficult time to feel disconnected to the arts community I love, and at times things were bleak for me without the task of running from one theatre to another, talking to the people who make up this vibrant community, and telling their stories. But slowly, I began to learn that things are still happening, and I found inspiration and emotional moments as I learned how artists in the Kawarthas have continued to work during these difficult times.
Advertisement - content continues below
So as the world continues to slowly open up again and we all find different ways to do things, I'm also back — but doing things a little differently. I'm still here to tell your stories and celebrate and promote the artistic projects being created by the Kawarthas' creative community. Please reach out to me and let me know what your current project is. Together we can prove that the local arts community is still thriving and it hasn't been "cancelled" at all.
For my first column, I have devoted it to stories by performers who have used their time to continue to collaborate and promote their projects through the entire pandemic.
Lindsay high school students keep their dream alive of staging Shakespeare's comedy Twelfth Night through online rehearsals

When the COVID lockdown began in March, I was filled with dismay as, one by one, shows I was looking forward to seeing were cancelled or put on permanent hiatus. My next scheduled show had been to cover a production of William Shakespeare's Twelfth Night featuring students from IE Weldon Secondary School in Lindsay.
I was looking forward to the show, not only because the cast was made up of many of my favourite young performers from the area, but it was also my first chance to experience Shakespeare on the stage.
But while stage lights went dark and scripts were set aside across the Kawarthas, the cast of Twelfth Night refused to quit. Using the online chat platform Discord, the cast has continued meeting every two weeks to do rehearsals from home in hopes that one day this summer they will still find the opportunity to bring Twelfth Night to life.
"The hardest part was sitting by myself in my room and thinking 'Okay, tomorrow if I wasn't here by myself doing nothing, it would have been opening night,'" says Jeanne Truax, who plays Feste in the production. "I think getting on a call with everyone and being together on what was supposed to be our opening night made it feel better, because we still had that spark and we all felt the same."
Directed by drama teacher James Simmons with assistance by Sam Charbeneau, Twelfth Night was to be the third Shakespeare play performed by a dedicated troupe of students including Sidney Worden, Riley Howe, Sarah Chisholm, Atticus Cox, Hunter Burrill, Jeanne Truax, Reuben Stewart, Kobe Teefy, Rose Duvall, Karyss Hancock-Hore, Jo Koyner, Graydon Wicks, Brody Burrill, Karyss Hancock-Hore, Jo Koyner, and Nathan Scott.
"It's not your typical Shakespearian comedy," says Hunter Birell, who has a deep passion for the works of Shakespeare and plays Sir Toby Belch. "Everything is so different and weird, and it's deep for a comedy. I also think the characters are the best of Shakespeare characters."
"Every character has such a strong personality," adds Sarah Chisholm, who plays Olivia. "The way they bounce of each other during a scene is hilarious."
While casts in theatre companies far and wide have faced the crushing blow of watching the shows they worked so hard to create fall apart at the seams, the cast of Twelfth Night have used their online rehearsals as ways to fill the void left by the lack of theatre in their life, while also engaging their minds and lifting their spirits.
"I had a lot of anxiety about it at first," Sarah admits. "I wondered what would happen to the play. I miss the theatre and I didn't know what to do with my creativity. But I feel we kept going because this play has such a special place in everybody's hearts. We worked really hard on this, and we all got really close and we are a family. We didn't want to give up on this play."
"All of us have a really personal connection to our characters," Jeanne adds. "When we started it we didn't really know our characters, but there was something between the chemistry that we couldn't shake."
"I needed to keep going for my mental state because I was used to be busy," tells Reuben Stewart, who plays Malavolta. "Having that constant busy being taken away really hurt me, especially losing theatre where I could express myself. So when that was taken away, it made me feel like the world stood still. Doing rehearsals online really gave me motivation and helped my mental state. It kept me doing something, but wasn't pressure to do something that I didn't want to do. It balanced out my life."
During the darkest days of lockdown, I was thrilled when the students invited me to watch one of their online rehearsals. It fulfilled the part of me that was missing theatre in my life, but I was also proud of them for not abandoning their show. Their persistence shows their dedication and passion for the show.
Although the cast is taking a small hiatus from rehearsals as things reopen, they are still looking for the opportunity to bring the show to the public, and options are starting to be thrown around.
"I've become really obsessed with this play, so it took me a long time to let go of it," Hunter says. "It helped me knowing I could go back to it and still have something. Once we are allowed to see more people, we may do an outdoor run, but our other option is to wait until September when we go back to school and pick it up when we left off there."
This is still a story that is yet to be finished and as more details to just when Twelfth Night will be staged, we will let the public know. But for now, these young actors are a true symbol of the every burning flame that keeps the art community going, and the true meaning of the phrase "The show must go on."
Peterborough filmmaker LA Alfonso releases an archive of his videos for free online viewing
While artists, creators, and performers were spending their isolation preparing future projects, acclaimed local filmmaker LA Alfonso has been busy sorting through the past by uploading his entire archive of short films online for public consumption via his Vimeo account and with additional commentary at his website lesteralfonso.com.
Known for his highly personal documentaries, including Twelve, Birthmark, and Circus Boy, LA has released hundreds of hours of barely seen videos dating as far back as the late 1990s, with the majority of the films celebrating the arts community in Peterborough and the Kawarthas.
"I had already been gearing up to release the archive," LA explains. "But something in the current state of the world gave me a sense of urgency. I've been wanting to put these films out there, so I can move on and make new things."
Most of the films LA has released are short pieces running under five minutes long, but some of the highlights include collaborations with Fleming College, local band North by Summer, and the now-defunct Back Meadows Music Festival and Cinema 379.
LA has also uploaded his six-episode series What is Art?, which he created in 2014 for the City of Peterborough. Shown publicly only once, this is the first time that the series has been made available for public consumption.
"What is Art? was only shown once publicly and then got buried," LA says. "In part I had a shyness about it, because it showed City Hall and other people who were in the video. Now I feel like I'm the holder of this history."
VIDEO: Right Back Where I Started (All Over again) by North of Summer

Another film of interest to the local arts community is Peterborough's New Dance (A Movie), which made its debut in 2004 at Peterborough New Dance's 10th anniversary celebration.
"Public Energy hired me to take ten years of their archives and create a short documentary," LA says. "I'm really proud of that one. I'm an editor, and editing is an art form that isn't often though about. So when I do something with archival or public domain material, it really shows of the editing. How I can organize things in sequences, and I just love having this survey of this entire linear history."
Advertisement - content continues below
Although it isn't a direct part of his archive, friends and fans of LA will also be interested in Badge Cats , a short film from LA's past that dropped online over the past few weeks.
A parody of '70s cop shows, Badge Cats was written and directed by Bradley Walsh, who is currently the show runner for Netflix's Northern Rescue, He cast LA as the show's hero Buddy Ruskin. A York University film project, Badge Cats gained its own notorious reputation in 1994 when the film's cast and crew, including LA, were detained by Toronto police while shooting at Pearson International Airport.
"I was shooting with seven other film students involved in the production, and I was in the van napping while waiting to short my scene," LA recalls. "Suddenly I hear a knock on the window and I see this cop. He says 'Are you with these guys?' I look where he is pointing and I see the seven guys against the wall. I replied 'No'. He looks at me — I'm wearing a '70s-style brown polyester suit. He says 'Come with me' and then I became the eighth guy against the wall."
"We were shooting with real guns, but we were just artists. Each one of us had two cops between us. I was put into the interrogation room by myself. They interrogated us and were trying to piece together a story, so we couldn't come up with a story together. They had to call the school to verify our identity and get a copy of the scripts, and then we were released four hours later. "
This experience was the inspiration for the makers of the film, who called themselves 8 Guys Against the Wall Productions.
While LA's feature films are also all available to stream for a small fee, the shorter community films are all available for free — providing hours of material that create a fascinating look at the Peterborough arts community's past.
"I see these films as chapters of my ongoing life work," says LA. "Right now I feel very secure in myself and I can move wherever I want to. I can move forward with assurance."
Locally made independent short film Watching featured in three international online short festivals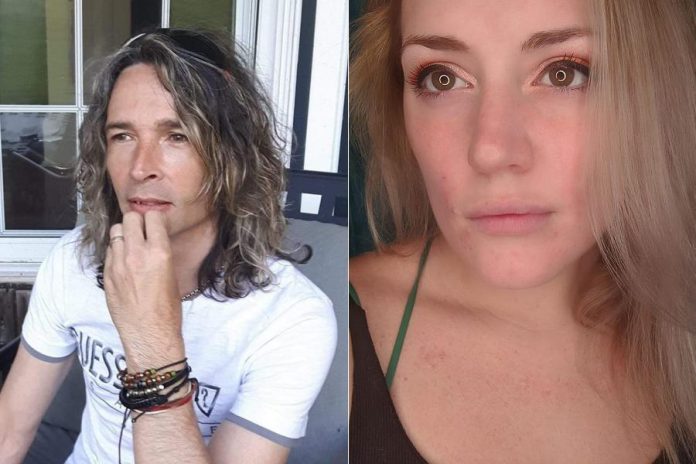 Although large-scale film and television productions were forced to shut down during the pandemic, a new industry of independent films began to appear online as filmmakers began to find new ways to collaborate together.
One locally created short, Watching, created by director Jamie Oxenham and actress Kat Shaw, has gained attention and is currently being featured in three international online short festivals: Shelter Shorts, the Isolation Short Film Festival, and the Isolation Film Festival of the UK.
A psychological thriller dealing with isolation and emotional and mental health, the film was originally created as part of a project Kat participated in via an online acting workshop through Mann Casting, a casting agency from Toronto.
"I've been active in the Mann Casting community where we've been just trying to stay together by doing readings and sessions and working through this time," Kat explains. "Steven Mann gave us a challenge to make something in our home and we'd share it and have fun with it. The concept was that we had to use the materials we had, do it in isolation, keep it under three minutes, and do it in our own home. But it grew really fast and it went online as the Isolation Film Festival."
In a script put together by Kat and Jamie, the film addresses the issues of rising mental health issues during the COVID lockdown and the struggle with isolation.
"While we are all stuck in isolation there is a notable rise in the media about people suffering because we don't know how to deal with this situation," Kat says. "We are in this position where we are all by ourselves with no outlets and our minds are wandering. In our film, while it's something that might seem like a mental health issue to the outside world, to the character it's real. We don't identify if it's in her head or not, so it's up to the audience to come up with their own assumptions."
VIDEO: "Watching" by Jamie Oxenham and Kat Shaw

To create the film, Jamie directed the inside scenes via Messenger video chat while Kat filmed at home, and the pair did an outside shoot together.
"Watching started with the writing, and then you need to figure out what you're going to capture in your head with the most minimal amount of gear," Jamie says about the creation of the film. "It was supposed to look like cell phone footage, so I just brought the least amount of stuff I needed. As for directing, Kat was easy to work with. She kind of got what I wanted out of the script."
Preparing for his next short film project that will be shot in Lindsay in July, Jamie notes that, for the time being, the days of large-scale film production are still a long way off.
"The pandemic has decimated the industry," he says. "It's different in the US, where they seem so determined to do what they want to do that health and safety takes a back seat to production. But here it's crippled the industry. While film will come back, like it always does, I think the next big hurdle is going to be COVID insurance."
"Productions can't resume because they can't get the insurance, in case one member of the cast or crew gets sick. So while the government may be able to say we can resume in smaller groups, the lack of insurance is going to what's going to cripple it moving forward."
But as Kat points out, as filmmakers continue to adapt to the changes in our current situation, they will find new ways to create interesting content, meaning more films like Watching.
"I think the industry will go through a big change where producers will be making more and more content in their own space," she observes. "In general, we have discovered that we have the technology to do this in the palm of our hands. So there will be a new kind of audience for every type of content that is created. Will it be good content? Who knows. But I think the industry will be adopting this individual content more and more."
Peterborough native and jazz singer Avery Cantello discovers new opportunities for musical collaboration during the pandemic
A few months ago, Peterborough native and jazz singer Avery Cantello had a busy summer planned for herself. As one of the rising stars of the Toronto jazz scene, Avery and her group The Avery Cantello Blues Band had secured spots in both the Toronto Jazz Festival and the Niagara Jazz Festival. She had also just joined a 20-piece big band and was fleshing out a new project celebrating the music of Louis Prima and Keeley Smith.
But when the pandemic hit, not only was everything cancelled, but Avery found herself between apartments, prompting her to return to her family home in Peterborough.
"No festivals, no big band, and I'm back in Peterborough," Avery says of her situation. "None of the big things are happening this summer,"
But when music is an everyday part of life, even a pandemic can't keep a dedicated singer down. Avery began creating online music videos in her parents' bathroom.
"I started to do this thing called Blues in the Bathroom, where I was lifting famous blues solos and singing along to them in the bathroom," Avery tells. "I thought it was fun."
Well, so did other people, and as her online jazz sessions began to gain attention, Avery soon found an entire world of jazz performers to collaborate with, despite being far away from her music community, including Toronto-based jazz band the Wellesley Hot Club.
"The Wellesley Hot Club is a gypsy jazz band that I had just started working with before COVID hit," Avery says. "We're trying to keep our repertoire together, so we started to do collaborations that way."
Avery's videos with the Wellesley Hot Club gained widespread attention when Jazz in Toronto, a social media group dedicated to promoting jazz in Toronto, picked up and featured the videos on platforms such as Instagram and YouTube.
VIDEO: "Coquette" by Wellesley Hot Club featuring Avery Cantello
The success of the videos has continued to open new opportunities for Avery to network and create with other musicians, including weekly Wednesday jam sessions with friend Wes Carroll which she has dubbed Wine Wednesday.
"I have some exciting opportunities to record with jazz musicians outside of Canada," Avery explains. "I hope going forward that I'll be able to do more home recordings and collaborate with people internationally. I just finished doing a recording with a New York based saxophone player named Augie Bello. When I get back to Toronto it's unlikely concerts will be happening, but I see a lot of opportunities to continue collaborating with musicians."
All over the internet musicians are finding new ways to continue their craft, but Avery is a local example of the power of creativity and perseverance, and proves that although the bars and concert halls are empty, the music is still finding its audience.
"I wouldn't have thought about searching out these opportunities if we were doing regular concerts again, and I love the musicians I'm working with," she says. "I don't know if I'd be going out of my way to be connecting with musicians from other countries. This has forced me to think more creatively and come up with new ways to make the music alive, and keep the jazz community alive."
To see Avery's videos with the Wellesley Hot Club, visit facebook.com/wellesleyhotclub/.