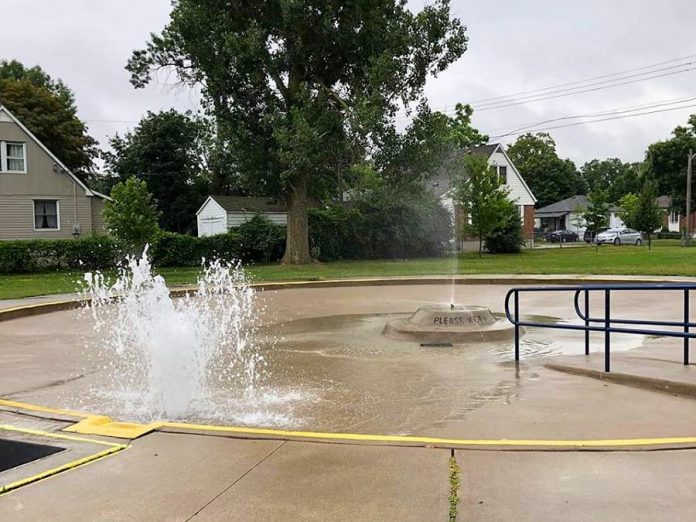 Wading pools in City of Peterborough parks open for the season on Saturday, June 27th, with daily lifeguard supervision from noon to 4:30 p.m.
The four supervised wading pools are located at John Taylor Memorial Park (McKellar Street and St. Catherine Street), Knights of Columbus Park (Park Street and Lake Street), Turner Park (High Street and Chamberlain Street), and Chelsea Gardens Park (Southlawn Drive and Severn Road).
The wading pools are small and shallow pools for young children up to about eight years of age. Parents need to accompany their children to the wading pools and children cannot be left unattended.
Advertisement - content continues below
Lifeguards will also be stationed at the Beavermead and Roger's Cove beaches from 11 a.m. to 6 p.m. daily beginning on June 27.
As of Friday afternoon (June 26), both beaches have been declared safe for swimming by Peterborough Public Health based on water samples taken on Thursday (June 25).
To protect the health and well-being of the community, the city reminds the public to follow public health guidelines for the COVID-19 pandemic:
Practice physical distancing by staying at least two metres away from other people who are not part of your social circle. Lifeguards are focused on water safety and are not responsible for ensuring physical distancing.
Avoid social gatherings of more than 10 people.
Wash your hands with soap and water frequently for at least 20 seconds or use hand sanitizer.
Avoid touching your face.
Be aware of high-touch surfaces.
Stay home if you have any symptoms.