This month Eva Fisher spills the tea on the new Lock Stop Cafe in Buckhorn, tracks down the new location of the Peterborough Downtown Farmers' Market, says cheese with local food and wine expert Shari Darling, and finds out what's new from a farmers' market that you can browse in your pajamas.
---
Lock Stop Cafe in Buckhorn grand opening set for April 21st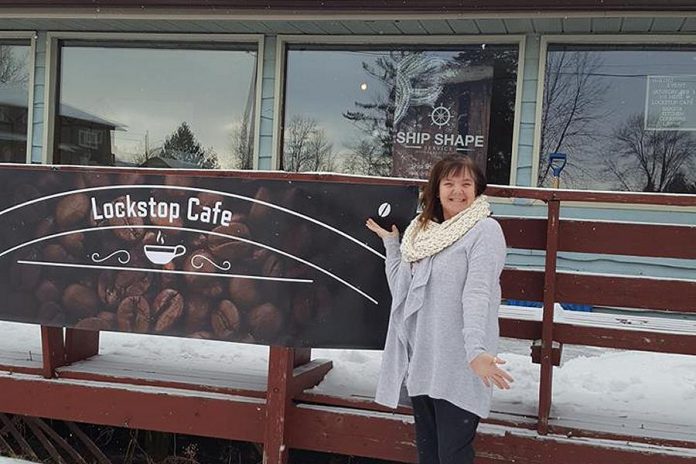 As of April 21st, coffee lovers will have a new Buckhorn pitstop. That's When The Lock Stop Cafe opens its doors with a grand opening celebration from 11 a.m. to 1 p.m.
Owner Kelli Coon currently runs two successful businesses in Buckhorn: Coon's Cottage Care and Ship Shape Service. She says that all of her businesses began with her identifying a need, and The Lock Stop Cafe is no exception.
"I see contractors walking around with trays full of Timmies, but Tim Horton's is a half an hour away — the coffee's cold. I don't really want to compete with the neighbours because there are plenty of restaurants here. I wanted to provide something different."
Kelli has a passion for coffee, perhaps honed in the role of multiple business owner.
"The coffee — that's the fun part for me."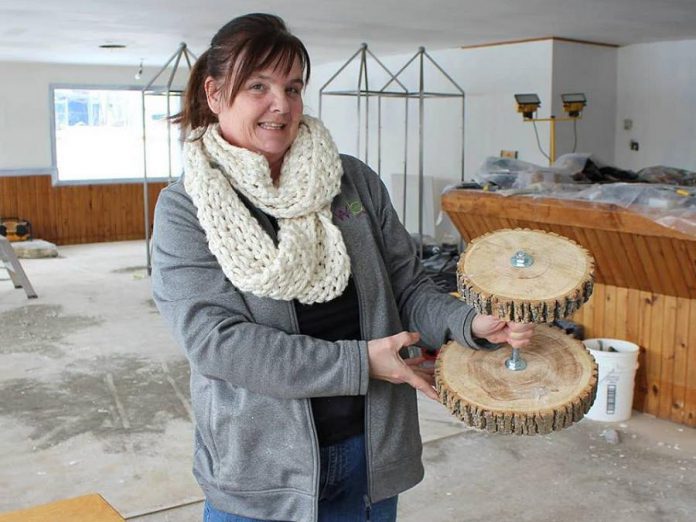 The beans will be roasted by County Coffee, a Haliburton roaster. Lock Stop Cafe will offer a light roast, a dark roast, an organic option, and a decaf, with plans to install an espresso machine for a full range of hot beverages. There will also be loose leaf and bag tea.
Guests can also enjoy a variety of sandwiches on home-baked bread, soups, and for dessert an ever-changing assortment of croissants, petit fours, eclairs, and butter tarts.
Every Friday there will be a takeout mystery dinner: three courses prepared by the chef for pickup. Customers can sign up ahead of time and, when Friday comes, enjoy a fantastic meal in the comfort of their home or cottage.
The restaurant also contains a marketplace, where Kelli plans to showcase products from local producers, keeping it local in a community that she has thrived in "Buckhorn has been an amazing place to live and work." It's even better after a good cup of coffee.
For more information, visit www.lockstopcafe.com or Facebook.
The Peterborough Downtown Farmers' Market becomes a pedestrian-friendly street market for the season
The Peterborough Downtown Farmers' Market is moving to Charlotte Street between Louis Street and George Street for the 2018 season.
Its previous location at the Louis Street Parking Lot has become a construction zone. The space is being transformed into an urban park, which will ultimately be home to the downtown farmers' market as well as other community activities.
"Generally the idea that the market is an example of the many vibrant community activities that the city hopes will be held there," explains market manager Jillian Bishop.
The Peterborough Downtown Farmers' Market has been a key consideration in the park's design plan.
"They (city staff) are working with us to ensure that there will be space for us, to incorporate surfaces that will allow for trucks to drive on, potential for tie-downs for tents, and more seating, shade from nice trees, and gathering spaces for our customers."
While the park is being constructed, the market will return to its roots. It began as a street market just a block east of this summer's location, between George Street and Water Street. Jillian welcomes its return.
"I think it is going to be really great to have a pedestrian-friendly on-the-street market — kind of a European vibe."
The Peterborough Downtown Farmers' Market is a producers-only market that has operated in Peterborough since 1997. It runs every Wednesday from 8:30 a.m. to 2 p.m. from the first Wednesday in May until the last Wednesday in October. The market opens this year on Wednesday, May 2nd.
For more information, visit ptbodowntownmarket.com.
Make fresh homestead cheese with food and wine expert Shari Darling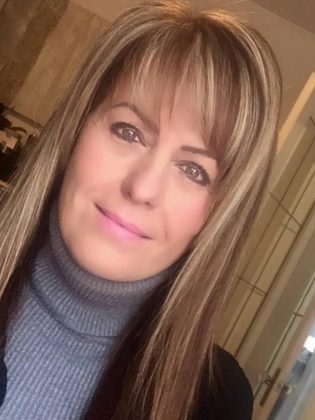 Local food and wine expert Shari Darling is offering a class on fresh cheesemaking on Monday, April 23rd from 6 to 8 p.m. "How to Make Fresh Homestead Cheeses" will teach participants to make cream cheese, ricotta, and mozzarella through a hands-on class involving lots of sampling.
Shari has been teaching this class since 2009. A celebrated author, speaker, columnist, TV and radio host, wine judge, and educator, she enjoys the chance to connect with local foodies.
"I just love food and wine and I like to share it with other people. There's nothing better than being around other food and wine people."
Participants in the class also learn how to flavour their cheese with herbs and other ingredients. Shari enjoys French thyme, rosemary and salt, or her own her blend "French Kiss", which is designed to bridge wine with food, and which she gives to each participant as a parting gift.
Wine and cheese pairing is a passion of Shari's. She says that the two are a natural pairing on many levels.
"When you have that many bridges to harmony, they just have a natural affinity."
Because cheesemakers use salt to halt the souring of the milk, cheese is naturally salty, an important attribute when considering how it pairs with wine.
"The acidity of a crisp white wine offsets the saltiness and brings harmony to the palate, and salt actually softens the experience of tannin on the palate, so it works naturally with red wines as well."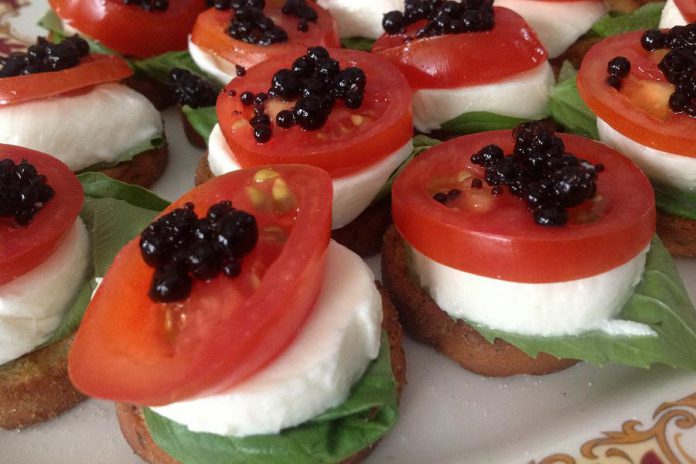 Cheese also pairs well with fruit forward wines.
"Fruit and cheese go so well together because salt offsets the sweetness of fruit."
Shari notes that the flavour profile of the cheese can bring out nuances in a wine.
"Some wines are fundamentally earthy with notes of mushrooms, things like that, and they work really well with aged cheeses that have earthy tones like a ripened brie."
According to Shari, bold and flavourful cheeses often go particularly well with sweet wines.
"There's nothing more — I don't know what other word to use but orgasmic — than ripened blue cheese with ice wine or ripened blue cheese with tawny port."
Shari explores this topic further in her book Canada's Cheese and Wine Lovers' Cookbook, which will be given to class participants on Kindle.
To sign up for the class, visit the Eventbrite page at www.eventbrite.com/e/how-to-make-fresh-homestead-cheeses-tickets-44981020443.
Locavorest home delivery brings a farmers' market to your doorstep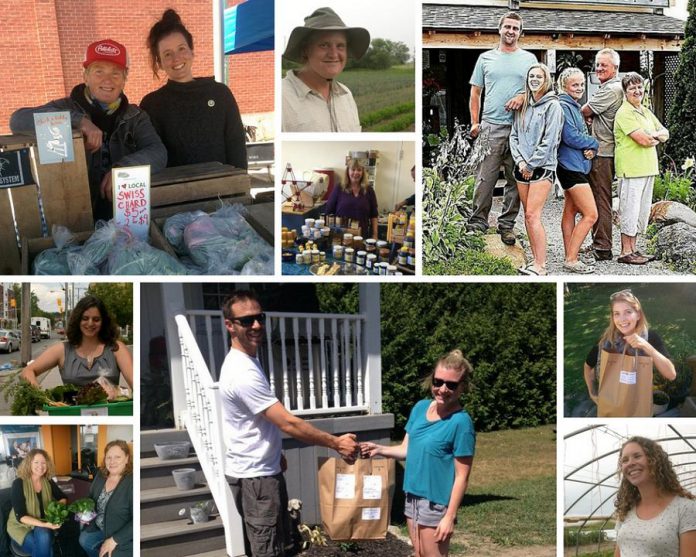 Can't make it in person to a farmers' market? Now you can purchase locally produced goods online from 30 different producers — and have them delivered to your doorstep.
Locavorest is a local business that allows you to shop online for market goods. They partner with about 30 different farms, bakeries, cheesemakers and even a vendor selling fresh pressed juice, all sourced within 75 kilometres of Peterborough.
Since it was founded in 2016, Locavorest has delivered goods to community drop-off points. On May 11th, they will take it one step further and offer home delivery by bicycle and car.
VIDEO: Introduction to Locavorest

Cofounder and Chief Creative Officer Megan Boyles says that Locavorest made the change after a customer survey revealed that people were looking for service to their doorstep.
"We asked if they wanted home delivery and so many of our customers said that they would like that."
She notes that the change is in keeping with the tremendous growth of online shopping.
"You can pretty much order anything you could ever want online and have it delivered to your house."
Now, in the Kawarthas, that includes a wide variety of local foods.
Visit locavorest.com to shop for vegetables, fruit, meats including bison and duck, crickets, bread, honey, cheese, maple syrup, baked goods, and some prepared foods.
Their vendors include Stickling's Bakery, Vegan Sweet Home, The Spice Co, Crosswind Farm, Chick-a-biddy Acres, Lane's End, Shealand Farms, Healey Falls Bison and many more.