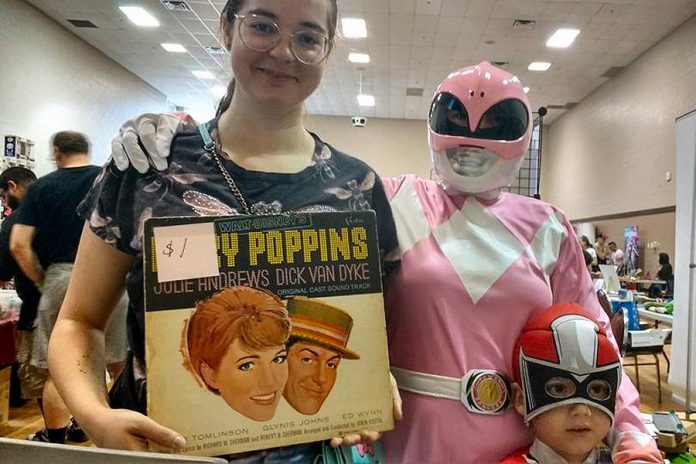 On Sunday, April 22nd, local residents are invited to get a taste of comic convention culture when Pop Culture Canada returns to the Evinrude Centre to host the second Peterborough Comic Con.
After the huge success of their first event in Peterborough last September, Pop Culture Canada is bringing more comics, more vendors, and some seriously big-name talent to the Kawarthas — including comic legend James O'Barr and film actress Bai Ling.
Based out of Oshawa, Dave Wyldstar and his team at Pop Culture Canada organize 30 small comic conventions throughout Ontario each year (in addition to the Peterborough show on April 22nd, there's also one in Cobourg on April 15th). Taking elements from the larger conventions, such as Toronto's Fan Expo, Dave repackages the comic con experience into a smaller family-friendly event and brings it to smaller communities so a more diverse audience can experience comic con culture.
"Everybody has that little bit of curiosity," Dave says. "Everyone has heard the term 'comic con.' The fact that it's happening down the street and it's only five bucks means everyone can go and see what it's all about."
"It's the hometown comic con. In our advertisements that appear in comics, we actually use the tag line 'Your town next.' We'd love to have a comic con in every town. I don't care if only a hundred people come out. I don't care about making millions of dollars and having millions of people come out. I want to get all the fans to come together, have some fun, do some shopping, take some pictures, and make some memories."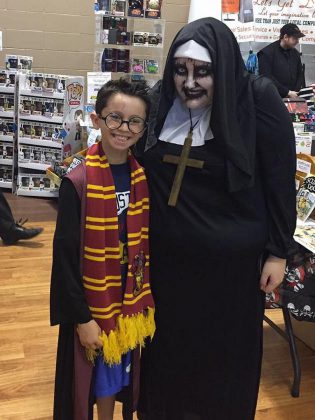 With over a decade in the business, Dave began organizing wrestling events in the 1990s. However, with the world of wrestling and fan culture being so closely linked, Dave soon began organizing small-scale comic conventions, which led to the creation of Pop Culture Canada three years ago. But, as Dave explains, his experience of going to comic events goes far back to a time when comic book collecting and fan culture barely existed.
"I remember going to small comic cons in Toronto in the 1970s," Dave says. "There would be these little shows every six months where comics would be just stacked on the tables about two feet high, and you could buy four comics for a dollar. I remember going to a comic show at a hotel in Toronto and I was buying comics and this guy says to me 'Do you want a copy of Action Comics #1? It's the first appearance of Superman.' I looked at the book and I said 'I'm not really a Superman fan. How much do you want for it?'
"It was just raw, with no bag and board. Well, the guy says 'I'd like to get a hundred bucks for it.' So I gave the guy the comic back and said 'Why the hell would I pay a hundred bucks for a Superman comic, when newer ones are four for a dollar and I can buy a pile of them?' But that's how the industry has evolved. There was no price guide back then. You just sold comics for whatever you wanted, and a quarter was a great deal."
As Dave points out, the industry has changed a lot over the decades and, now more than ever, comic books and superheroes are more ingrained into mainstream media.
"You turn on the TV and everyday there is at least one superhero TV show on," Dave points out. "You can't go anywhere without being exposed to superheroes and comic book media. So superheroes are here to stay, and it's become a part of our vocabulary and our culture."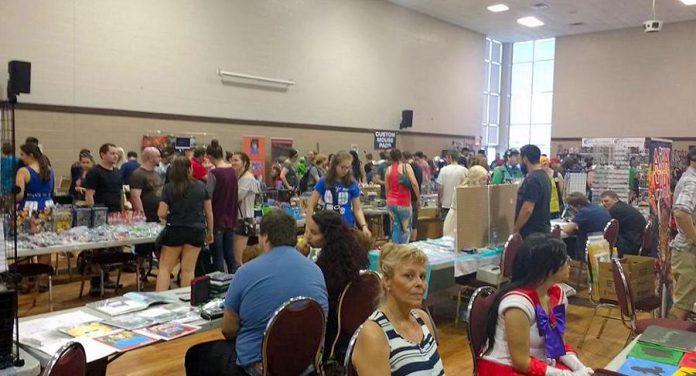 Last September, I took part in the first Peterborough Comic Con as part of The Hey Kids Comics Radio Show podcast in which I participate alongside my colleagues Marin Boruta, Dan Collins, and Chris Gilpin. Set up at the back of the hall, I was astounded by the success of the first Peterborough Comic Con.
More than a thousand Peterborough residents attended the event, which featured both local and out-of-town independent comic professionals, cosplayers, comic book dealers. and specialty item booths containing jewellry, original clothing, crafts, and writers promoting their original novels.
Filled with a positive energy and a ton of excitement, I connected with old friends and met new ones. I learned that day that it's not the size of a convention that matters, but the quality of the community that comes out for it. The quality of the Peterborough community wasn't only just apparent to me, but was noticed by Dave as well.
"Considering that comic conventions have been around for the better part of twenty years, I think Peterborough has been ignored," Dave says. "Peterborough is a pretty big city, but Peterborough had never had a big comic event there. That's why I think our first event was such a huge success. It was one of our biggest shows of 2017."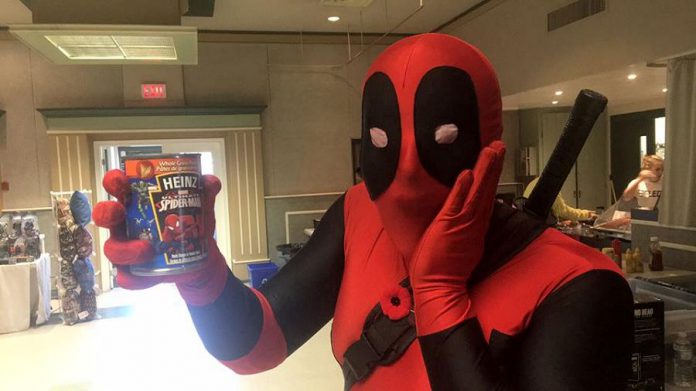 A major part of Pop Culture Canada's operations is to collect food for local food banks and, as Dave points out, the Peterborough Comic Con last September saw their biggest food haul ever, with 1,115 pounds of food collected.
"Last year Peterborough was our number one show for raising the most food over one day," he says. "We raised over a thousand pounds of food for one day. That was huge. It usually takes us a full year to collect that much food, so that was incredible. Peterborough was off the wall."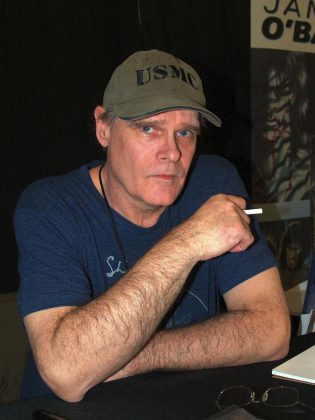 It was because of the success of last September's event that Dave chose Peterborough to bring two high-profile guests. Appearing via Pop Culture Canada for only two events, writer James O'Barr and actress Bai Ling are two of the most famous guests Pop Culture Canada has ever hosted.
James O'Barr began his career in comic books in the early 1980s, and his comic series The Crow is one of the most important and influential independent comics of all time. Making its debut in 1989, The Crow not only inspired an entire generation of creators, but the character and comic book series became a hallmark of goth culture.
During an era where films based on comic books were still a rarity, the film version of The Crow became one of the biggest cult films of the era when it was released in 1994, partially due to the tragic death of lead actor Brandon Lee (the only son of martial artist and actor Bruce Lee) during the filming of the movie.
Although O'Barr took a break from The Crow in 2002 to create other comic series, he returned to the character in 2013 for a revival via IDW Publishing. Throughout the Peterborough event, James will be offering free autographs for fans of The Crow.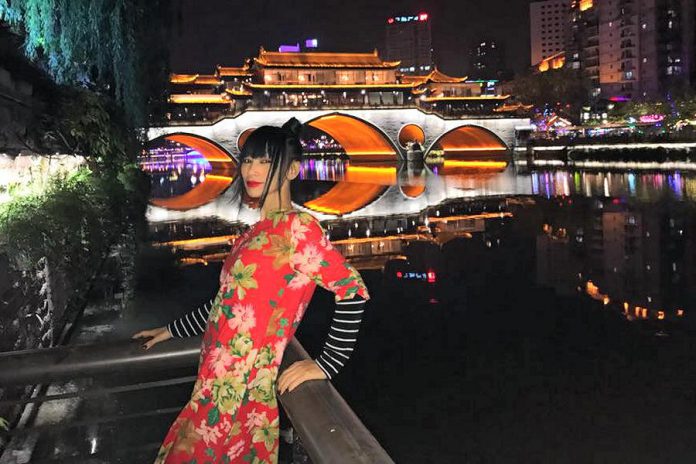 Chinese actress Bai Ling also has a strong connection to The Crow, with it being her American motion picture debut in which she played the lover of the film's villain Top Gear. A notable name in both Asian and Hollywood cinema, Ling also appeared in film such as Red Corner, The Wild Wild West, and Sky Captain and the World of Tomorrow, as well as television appearances on Lost, Angel, and Entourage.
Making People Magazine's 50 Most Beautiful People list in 1998, Ling also appeared in Playboy Magazine in 2005. Currently, Bai Ling has nine films in post-production that will be available to audiences in 2018.
Also meeting fans in Peterborough will be Montreal-based actress Noelle Hannibal, who is best known for her appearance in the film Star Trek: First Contact, as well as appearances on the television series Star Trek: Voyager, Star Trek: Enterprise and Buffy the Vampire Slayer.
Meanwhile, Ottawa-based filmmaker Brendan Mertans will be returning to his hometown to promote his documentary Ghostheads, about Ghost Busters fan culture, and his latest feature, Mike Stand, about the career of recently deceased comedian Mike McDonald.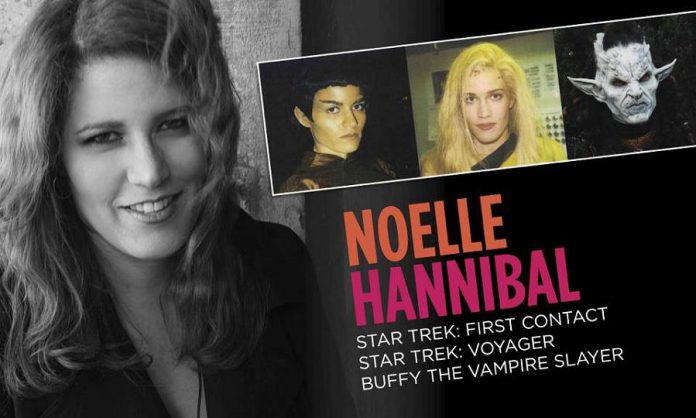 Although the Peterborough Comic Con is small when compared to the behemoth conventions held in San Diego, New York, and Toronto, Pop Culture Canada's shows are well run, stress free, and suitable for the whole family. They give local residents who may not be able to travel to the bigger conventions a little taste of the comic con experience in their own back yard — without the long lines, high cost, and crushing crowds that often goes along with the bigger conventions.
"We don't do panels, screenings, or Q&As," Dave says. "But that's not what our events are about. They're about giving fans a fun and no-stress event in their own town. These are shows that you come to because you are going to find stuff that you're not going to find elsewhere, and you are going to meet people in your own community and have some fun."
Peterborough Comic Con will be held on Sunday, April 22nd at the Evinrude Centre (911 Monaghan Rd., Peterborough) from 10 a.m. to 5 p.m. Admission to the event is $5 (children under the age of 10 old get in for free when accompanied by an adult). The organizers would like attendees to bring food bank donations, with each donated canned item traded for raffle tickets for an assortment of special door prizes. More information on the prizes will be available on the day of the event.