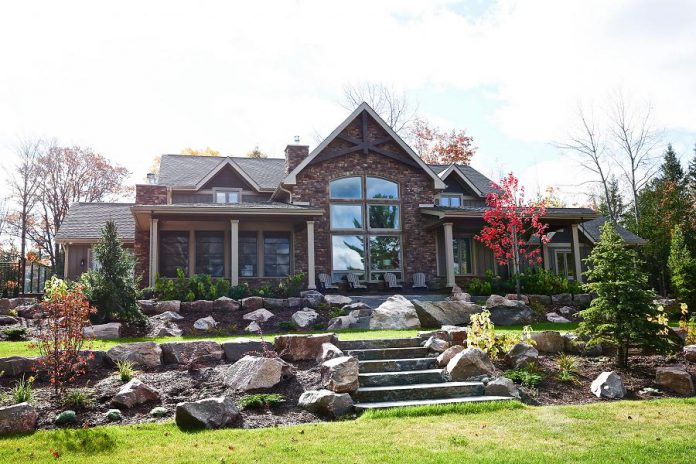 ---
Welcome New Engagement Coordinator
The Kawartha Chamber of Commerce and Tourism would like to welcome Grant Stott to the Chamber team as our acting Engagement Coordinator.
Grant moved to Peterborough 10 years ago from Markham and fell in love with the region's many lakes, hiking trails, and small communities. Since then, Grant acquired his Masters in Environmental and Life Sciences from Trent University, and is interested in sustainable community planning and community engagement.
Grant is excited to be working for the Chamber and is looking forward to connecting with Chamber members. You can reach Grant at info@kawarthachamber.ca.
Stacey Sullivan has moved to the position of acting Membership Coordinator. You can reach Stacey at membership@kawarthachamber.ca.
BOSS: Mental Health In The Workplace – May 9th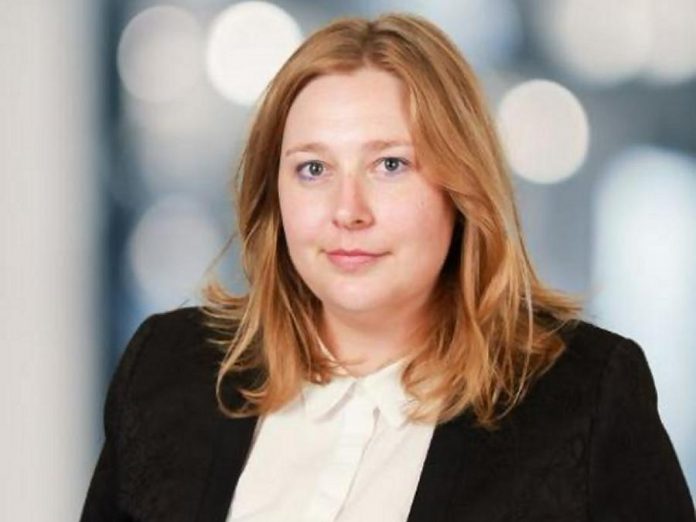 The next B.O.S.S. (Business Owners Sharing Solutions) is just over two weeks away on Wednesday, May 9th. The session will focus on Mental Health in the Workplace.
The panel of experts will include: Ashley Challinor, Director of Policy, Ontario Chamber of Commerce; Dave Pogue, Founder of Team 55; and Jack Veitch, Canadian Mental Health Association, Haliburton, Kawartha, Pine Ridge.
Panel Member Highlight
Ashley Challinor is Director of Policy at the Ontario Chamber of Commerce and is the lead on their health policy file. Prior to that, she worked in market research in Toronto, media in Tbilisi, and migration policy in Washington, DC.
Ashley has an MSc. from the London School of Economics, an MA from the University of Southern California, and an HBA from the University of Toronto.
She is currently a member of CivicAction's Mental Health in the Workplace Champions Council. Ashley prepared the OCC's publication, Working Towards Mental Wellness.
Join the Chamber at the Lakefield Legion for this informative session. Doors open at 7:30 a.m. and the session runs from 8 to 9:30 a.m. Cost is $15 for Chamber members or $25 for future members, and will include a hot breakfast from Jack's Family Restaurant. Register here.
The Chamber thanks the Royal Canadian Legion Branch #77 in Lakefield for providing the space for this session and professional development sponsor Lynn Woodcroft, Sales Representative, Frank Real Estate.
Save the Date
May 23rd – Provincial All Candidates Meeting – The Kawartha Chamber presents a moderated Q&A session with the Peterborough-Kawartha candidates for the upcoming provincial election. Candidates for the Green Party, Liberal Party, NDP, and PC Party will be in attendance, with David Goyette moderating. The event will be held at the Lakefield Legion. Doors open at 6 p.m. and the meeting will run from 7 to 9 p.m.
June 13th – BAH Woodview Hop – More information to come.
So You Want to Run for Council? Candidate Information Session – April 26th
An information session for those interested in running in the 2018 Municipal Election is being held on Thursday, April 26th, at 7 p.m. at the Wilson Park Community Centre 66 Northey's Bay Road, Woodview.
This workshop will help you decide whether to put your name forward. It will give you a clear understanding of Council's roles and responsibilities. It will also give you information on the impact that the duties and responsibilities of public office will have on your life.
Those interested in a future career in municipal politics can file nomination papers from Tuesday, May 1st, until Friday, July 27th at 2 p.m. The next municipal election will be held on Monday, October 22nd, 2018.
This free workshop is being hosted by the Townships of North Kawartha, Selwyn, Havelock-Belmont-Methuen, Douro-Dummer, Asphodel-Norwood, Municipality of Trent Lakes and the City of Peterborough. Learn more.
Lobsterfest Tickets On Sale April 28th – One Day Only
The Lions Club of Lakefield is selling tickets to its always-popular Lobsterfest & Show. The event will be hosted at the Lakefield Fair Grounds on Saturday, June 2nd.
Tickets will be sold this Saturday, April 28th from 9 a.m. to 3 p.m. at the Marshland Centre on Hague Boulevard. Cost is $65 per ticket, and only cash or cheque is accepted.
Tickets are first come first served and have sold out very quickly in past years, so come down early and secure your spot!
Sustainable Peterborough 2017 Partnership Recognition Awards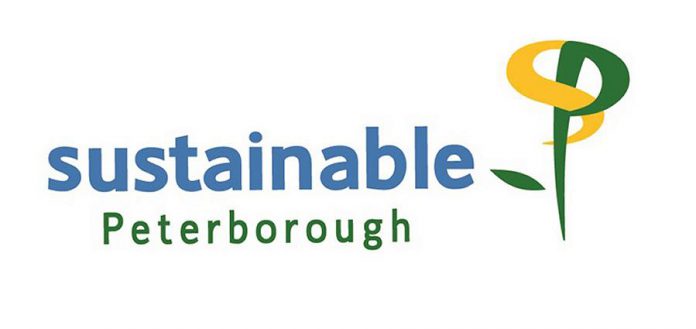 Sustainable Peterborough recently announced the winners of their 2017 Partnership Recognition Awards, and both the Township of Selwyn and Curve Lake First Nation have been recognized.
The Township of Selwyn was awarded in the Energy category for utilizing new ice-making technology to dramatically cut energy consumption at Ennismore Arena.
Curve Lake First Nation was awarded in the Transportation category for their new Safe Travels program, which offers low cost, safe, and environmentally friendly public transport from Curve Lake to Lakefield, Bridgenorth, and various locations in Peterborough.
Congratulations to all the award recipients. Read more about the awards.
Chamber Members are Hiring
Peterborough & the Kawarthas Economic Development Open House and AGM
Peterborough & the Kawarthas Economic Development (PKED) is holding a Community Open House and Annual General Meeting on Thursday, April 26th from 10 a.m. to 2 p.m.
This event offers the opportunity to learn more about PKED's role in the community, their highlights from 2017, and a look forward at the exciting year ahead. The Community Open House will be held in celebration of our first year at VentureNorth, the new downtown business hub at 270 George Street North.
Savage Arms Tour in Support of PRHC
Savage Arms Canada is offering tours of their Lakefield-based firearms manufacturing facility to raise money for the PRHC Foundation.
The tours will be taking place on June 23rd, 2018. Starting at 8 a.m. and leaving every five minutes, tours are an hour in length with the last tour departing at 12 p.m.
Tickets are available at the Kawartha Chamber Office (under the Lakefield clock tower, next to the police station) for $10 per person until June 13th. Full names and citizenship will be required for ITAR (International Traffic in Arms Regulations) compliance.
Member Named Custom Builder of the Year
The Peterborough and the Kawarthas Home Builders' Association recently announced the winners of their Housing Design Awards for 2017.
Chamber member Kawartha Lakes Construction was awarded Custom Builder of the Year.
The Kawartha Chamber of Commerce and Tourism would like to congratulate the Kawartha Lakes Construction team on winning this prestigious award.
Ontario Chamber of Commerce Releases Synopsis of 2018 Ontario NDP Platform
Ontario New Democrat Leader Andrea Horwath has announced the NDP's 2018 Election Platform, Change for the Better.
Read the Ontario Chamber of Commerce's Rapid Policy Update on the NDP platform.
Lakefield Spring Fling – May 3rd
The Lakefield Village Merchants are hosting a Spring Fling Shopping Extravaganza next Thursday. May 3rd. The event runs from 6 to 9 p.m.
The following stores are participating with special offers: Trinkets and Treasures, Happenstance, Tragically Hipp, Sunshrine Day Spa & Salon, Lakefield Pantry, Celtic Connection, The Chocolate Rabbit, The Cozy Home, Stuff, The Studio, Sunblockers, and Lakefield IDA.
Upcoming Events
Peterborough Shopify Meetup – April 26th
Free Income Tax Clinic Lakefield – April 27th
Gallery on the Lake Exhibit Opening: John Lennard – April 28th
BEL Rotary Season Opener Golf Tournament – May 10th
For more information about the businesses and events listed above, please visit the Kawartha Chamber of Commerce & Tourism website at kawarthachamber.ca.
All photos supplied by Kawartha Chamber of Commerce except where noted.