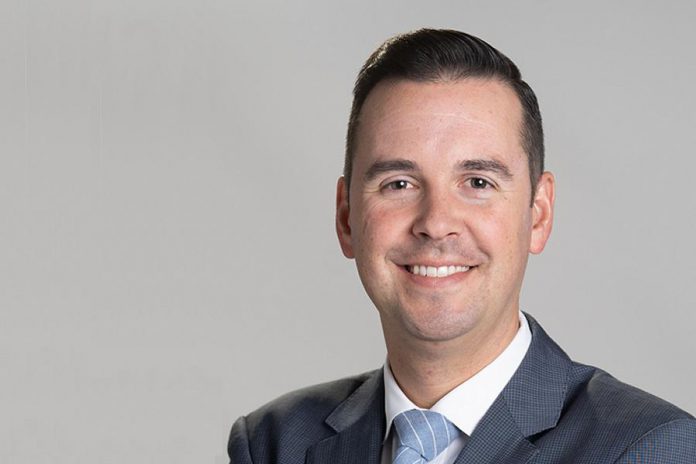 Robert Gauvreau has been selected as a Fellow of CPA Ontario, the highest honour that can be bestowed on a Chartered Professional Accountant (CPA).
Gauvreau, who is President, CEO, and Partner at Gauvreau & Associates CPA, will be recognized along with 51 other Fellows at the CPA Ontario Fellow Evening of Distinction being held at the Carlu in Toronto on December 4th.
Each year, CPA Ontario honours select members who exemplify high ethical standards, strategic insights, and a capacity to identify solutions to complex issues in today's business world.
The Fellows distinction formally recognizes those members whose achievements and contributions, in their careers and in the community, have rendered exceptional service to the profession. Becoming a Fellow is the highest honour that can be bestowed on a CPA.
VIDEO: Robert Gavreau on What it Means to be a Fellow

Gauvreau launched his firm Gauvreau & Associates CPA in 2008 when he was only 26 years old. He was recognized in 2010 by the Peterborough Chamber of Commerce with a Business Excellence Award for Entrepreneurship, and again in 2014 as a Top 4 under 40 business leader. In 2017, he won the Young Leader Award from Trent University, where he obtained his undergraduate degree.
In 2018, his firm won a Best of Accounting – Best Accounting Award for Client Service Excellence, an accolade that less than one per cent of all North American accounting firms have earned.
Outside of his accounting practice, Gauvreau is a founding member of the VentureNorth group and a founding member of Startup Peterborough, which helps local entrepreneurs connect with business expertise and support in the community. He has sat on the board of directors for Peterborough Regional Health Centre and also served as treasurer at Camp Kawartha.
Gauvreau & Associates CPA recently moved into their stunning new offices at 150 King Street, Suite 100, in downtown Peterborough.
After attending the Evening of Distinction, Gauvreau will also be speaking at the Toronto Entrepreneurs Conference & Tradeshow on Wednesday, December 5th at the Metro Toronto Convention Centre, where he will deliver a presentation on the topic "Moving Business Owners Towards Realizing Financial Freedom".