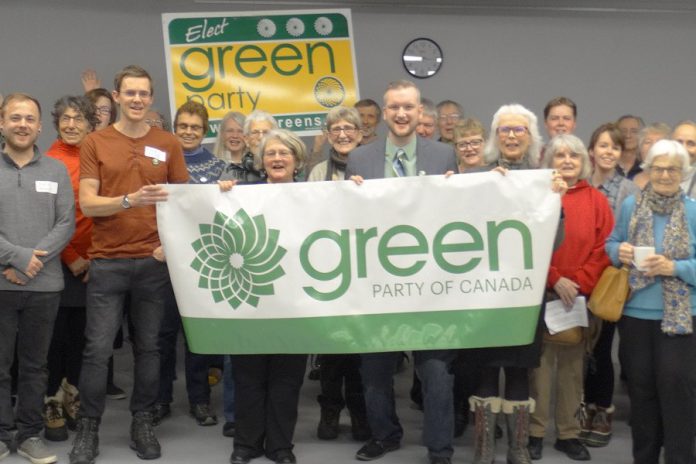 The Peterborough-Kawartha Federal Green Party Association announced on Tuesday morning (July 23) that its candidate for the 2019 federal election, Brock Grills, has stepped down for personal reasons.
"Mr. Grills is proud of his contribution to the Green Party locally but needs to take time for personal matters," a media release states.
Grills won the nomination on February 25, 2019, beating out rival Jane Davidson.
With fewer than three months left before the federal election, the association is now seeking a new candidate.
Anyone with interest is asked to contact association CEO Gianne Broughton at info@ptbogreens.org.