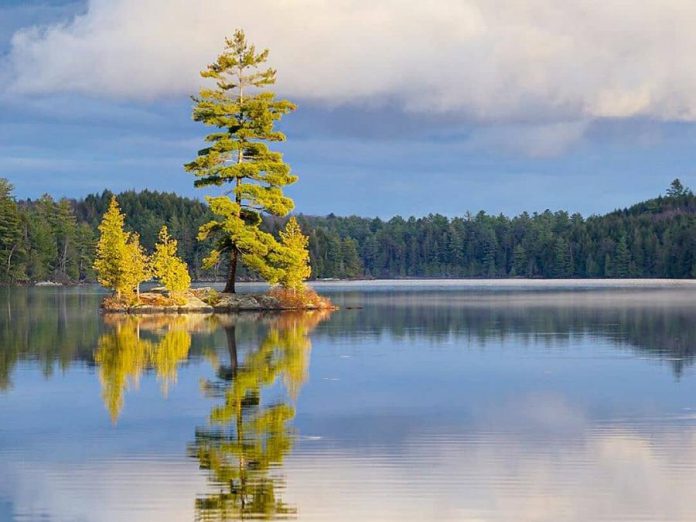 It's becoming a challenge to write nice things about the year 2020. But May!
Despite that nasty polar vortex over the Mother's Day weekend, May did turn around to present us with summer-like temperatures by month close. That, along with a sudden growth spurt, made us feel a bit more normal.
In these challenging weeks, we all need more fresh air and nature, so we do hope that this month's photographers inspire you to get outside in any way that you can.
Advertisement - story continues below
Do you want to get on our top photographers list? All you need is an Insta account and to tag us using our hashtag #kawarthanow when posting your photo.
We share photos from across our readership area, which is the five-county area surrounding Peterborough which includes Peterborough, Northumberland, City of Kawartha Lakes, Haliburton, and Hastings (we sneak in the occasional Algonquin Park picture as well, particularly if it's by a Kawartha photographer).
To see our daily shares of photos, follow us on Instagram @kawarthanow and check out our feed's highlight reels for recaps of every month in 2020.
#1. Silent Lake Provincial Park by Olivier Sigrist Photography @oliviersigrist
Posted May 18, 2020. 6,874 impressions, 820 likes
#2. Sunset on Chemong Lake by Joe Yusiw @kawartha_joe
Posted May 8, 2020. 6,052 impressions, 676 likes
#3. Havelock sunset by Tammy Larkin @tammyplarkin
Posted May 13, 2020. 5,946 impressions, 868 likes
#4. Rainbow over Pigeon Lake by Travis Tedford @travistedford
Posted May 7, 2020. 5,933 impressions, 670 likes
#5. Another sunset on Chemong Lake by Joe Yusiw @kawartha_joe
Posted May 4, 2020. 5,739 impressions, 601 likes
Advertisement - story continues below
#6. Mother's Day sunset on Buckhorn Lake by Memtyme @memtyme
Posted May 11, 2020. 5,667 impressions, 736 likes
#7. Sunrise over Lock 31 in Buckhorn by Nicole Michaelov @thewildinwe
Posted May 24, 2020. 5,634 impressions, 552 likes
#8. Spring woodland wildflower by Robert A. Metcalfe @robert.a.metcalfe
Posted May 5, 2020. 5,614 impressions, 497 likes
#9. Sunrise on Pigeon Lake by Travis Tedford @travistedford
Posted May 19, 2020. 5,583 impressions, 602 likes