Renowned parenting author Ann Douglas is one of eight new inductees in Peterborough's 2020 Pathway of Fame, which honours people both past and present who have significantly contributed to the arts and humanities heritage of the area.
Other inductees include the 19th-century businessman and politician George Albertus Cox, fundraiser Allan Harding, musician Fred Huffman, historian Rosemary McConkey, auxiliary police officer and fundraiser Don Parnell, and community theatre volunteers John Robinson and Marilyn Robinson.
Pathway of Fame organizers are planning an induction ceremony to be held on Saturday, September 19th at Showplace Performance Centre in downtown Peterborough. Due to the COVID-19 pandemic, this will be a scaled-back ceremony. Members of the public will not be invited to attend, inductees will only be allowed to invite four members of their immediate family, and there will be no post-ceremony luncheon in the Nexicom Studio.
Advertisement - story continues below
See below for more details and photos of each inductee, courtesy of the Peterborough Pathway of Fame website at ptbopathwayoffame.ca, where you can also find information on inductees since the Pathway of Fame was launched in 1997.
Ann Douglas – Literary
Describing what she does so very well as "an extraordinary privilege and a daunting responsibility,"Ann Douglas has been and remains celebrated as Canada's foremost writer on all things parenting.
The author of numerous books about pregnancy and parenting, as well as the creator of The Mother Of All book series that has seen more than half a million copies sold, Ann's knowledge, insight, and advice has calmed the often stormy waters for parents and parents-to-be across North America.
In addition to her books, Ann has written more than 1,000 pregnancy and parenting articles for a number of respected publications including Canadian Living, Today's Parent, The Globe and Mail, The Toronto Star, The Chicago Tribune and Canadian Family, whose former editor-in-chief has praised her as "Canada's most trusted parenting writer."
Ann has also contributed to a number of anthologies about motherhood as well as earned praise as a passionate and inspiring speaker, delivering keynote addresses, and leading workshops at conferences across the country.
When she's not putting pen to paper, Ann volunteers her time with a variety of projects and causes, currently sitting on the national editorial board of the Centre for Addiction and Mental Health, and a member of the social media team for the Canadian Red Cross.
Several honours have come Ann's way, including a lifetime membership from the Professional Writers' Association of Canada in recognition of her contributions to the freelance writing profession — just the second writer given that distinction. And in spring 2012, Ann was one of 16 Canadians invited to Rideau Hall in Ottawa to discuss family policy with then governor-general David Johnston and his wife Sharon.
Currently the host of online conversations on parenting and mental health issues, Ann's most recent book Happy Parents, Happy Kids is a guide to boosting your enjoyment of parenting while maximizing the health and happiness of your entire family at the same time.
George Albertus Cox – Community Builder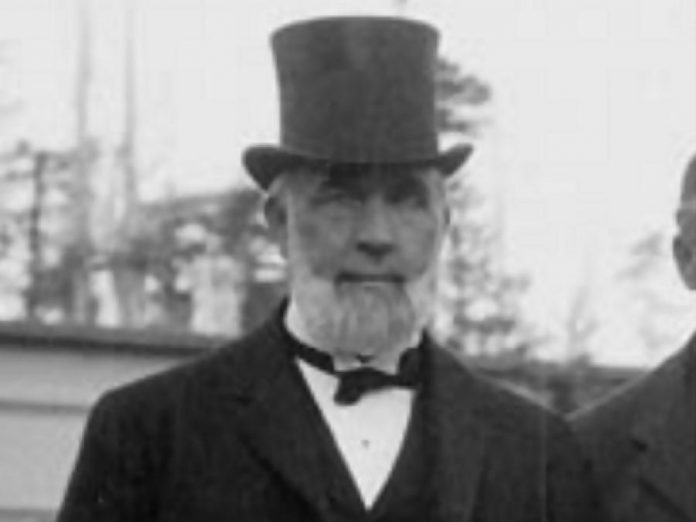 When we consider the far-reaching success and resulting prominence of business people that have called Peterborough home, George Albertus Cox remains in a league of his own.
Born in Colborne, Upper Canada in May 1840, George came to Peterborough as a young man to serve as an agent for the Montreal Telegraph Company. According to historian Michael Bliss, after attaining the same position for the Canada Life Assurance Company in 1861, George vowed he would one day be its president. He did just that in 1900.
Prior to that, George became president of the Midland Railway in 1883, founded the Central Ontario Loan and Savings Company in 1884 and, in 1890, was named president of the Bank of Commerce. That was two years after he moved to Toronto as a member of a group purchasing the Toronto Globe and the Toronto Evening Star.
George died in January 1914 but not before he and fellow former city resident Edward Food founded Brazilian Light and Power, the largest utility company in South America to that point.
As impressive as his business acumen was, George's political star was equally bright. Between 1872 and 1886, he served seven one-year terms as Peterborough's mayor.
In 1874, he served briefly as a Liberal member of the Ontario Legislature, completing the term of Thomas Fairbairn who died while in office. He was narrowly defeated when he ran for his seat the following year, meeting the same fate when he ran federally in 1987. Still, his political value was well noted as evidenced by his 1903 appointment to the Senate by Prime Minister Wilfrid Laurier.
In addition to his business pursuits, George served as president of the Ontario Ladies College in Whitby, was bursar of Victoria College at the University of Toronto, and was a major supporter of the Toronto General Hospital.
Not surprisingly, George possessed a fine eye for real estate. Today, his legacy can be seen in a very tangible way on Rubidge Street in Peterborough, where the 2nd Empire Cox Terrace still stands, a designated National Historic Site.
Allan Harding – Samaritan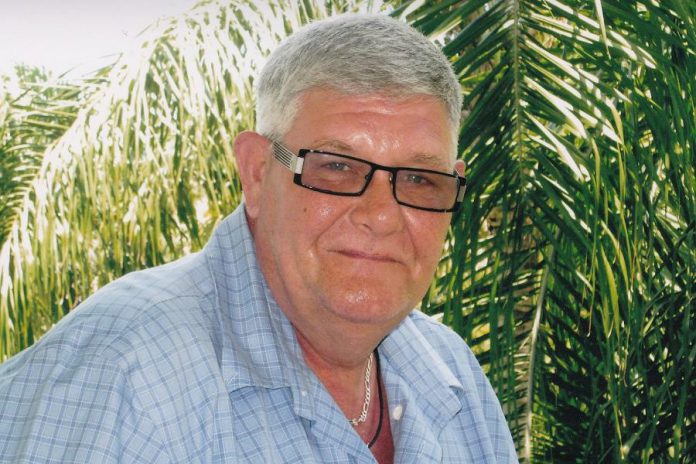 Over the course of 16 years, Allan Harding took his Al On The Roof fundraiser atop Canadian Tire, bringing in close to $150,000 for Easter Seals while displaying his deep commitment to the betterment of life quality for countless children and youths.
Allan's fundraising ventures have placed him well above others — literally.
On a March weekend over the course of 16 years, Allan took to roof of the Canadian Tire store, initially at the former George Street location and then at the store off Lansdowne Street. His "Al On The Roof" fundraiser not only brought the Easter Seals Society close to $150,000 but also greatly raised awareness of the organization's mandate and many associated programs.
Crediting his father Art with instilling in him a strong desire to help others, Allan has a self-professed soft spot for children in need. When one youngster had an urgent need for a wheelchair accessible van, Allan spent 48 hours on a boat in extremely cold weather, joined by the boy's father. Al In The Boat, as it was coined, raised $1,400.
Going back much earlier, in 1987, Allan perched himself on the roof of the former Red Oak Inn in downtown Peterborough, bringing in money for the emergency department at the then Peterborough Civic Hospital. In addition, his feet firmly planted on the ground, Allan has raised money for Canadian Tire's Jumpstart initiative that ensures children have equal access to sports and physical activity.
Unselfish in the extreme, Allan has always been quick to give credit to others who have supported his efforts. In October 2011, when Relly On The Roof — initially a fundraiser for the United Way — debuted atop The Brick, a very surprised Paul Rellinger was visited by Allan who made the climb and took the time to offer his warm support, offering the novice survival tips in the process.
In 2012, Allan returned to the roof of Canadian Tire one more time, again to the benefit of Easter Seals, but that was the last time as the physical strain of his rooftop sojourn had proven difficult. Remaining are awards that have come his way, including Rotary's Paul Harris Fellowship Award for exceptional community service and Easter Seals' Spirit of Giving Award.
Fred Huffman – Entertainment/Musical
When German philosopher Friedrich Nietzsche told us that without music, life would be a mistake, he foretold what drives Fred Huffman and makes him tick.
Since coming to Peterborough in 1950 to work as an apprentice at General Electric, Fred has made it his mission to bring the joy of music to the lives of as many people as he can. After a work colleague told him about the then-called Peterborough Citizens Band on the day he started at GE, Fred brought his clarinet to rehearsal the very next day, embarking on a musical journey with the Peterborough Concert Band that would last until the early 2000s and see him named a Charter Member of the organization.
Gifted not only with musical talent but also personality in spades, Fred became the face of the band. In 1958, he became its president and, two years later, took on the dual roles of secretary/treasurer and manager and held those positions for close to 40 years.
Serving as a promoter of the band, he liaised on its behalf with numerous entities including the City of Peterborough, the Peterborough Festival of Lights (now Peterborough Musicfest), and the Canadian Band Festival. Fred's passion for the band, and his efforts in terms of its promotion, have been key to the continued success of the band which, at 162 years old, is one of the oldest continuously performing bands in Canada.
Fred's musical acumen has also led him to other opportunities, including musical theatre and his performing with the St. James' Players on a number of productions including The Sound of Music, Oklahoma and Annie Get Your Gun.
In addition, as a member of the Kawartha Carollers, Fred entertained Christmas shoppers at local malls and, for several years, sang with The Peterborough Singers. To this day, Fred still has a song in his heart that he shares unselfishly as a member of the Mark Street United Church choir.
Rosemary McConkey – Cultural/Community Betterment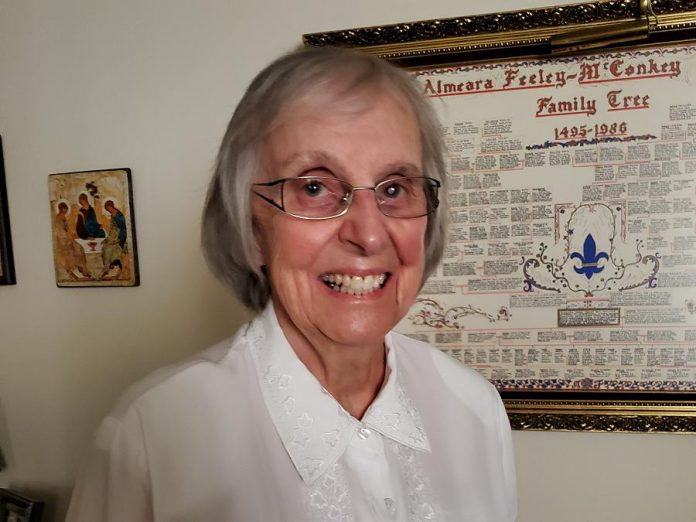 As a poet, historian, genealogist, educator, philanthropist, Rosemary McConkey has worn many hats while making remarkable contributions to her community but, in the words of her nominator, it's as a valued and compassionate friend that she has also stood out.
Professionally, Rosemary worked as an educator in various capacities and played a major role in a number of initiatives involving the education of medical practitioners and initiated a national professional standards review for physicians. In addition, Rosemary has made several contributions to the field of nutrition, her writings on the topic having found a permanent home in the Trent University Archives.
A sixth-generation family member with roots in both Peterborough and Smith-Ennismore, Rosemary comes by her passion for local history quite naturally.
A founding member of both Trent Valley Archives and the Kawartha Ancestral Association, Rosemary's contributions as a genealogist has seen her research and record the histories of area families, including her own.
One her projects, titled Call Back Yesterday – A History of the Allen Family, is widely recognized for its investigation and research depth. A number of her published works on family histories are available as reference material at the Peterborough Public Library. Rosemary also regularly contributes to various publications.
Now well into her eighties, Rosemary has shown little to no sign of easing up on her creative urges.
Just last year, she contributed in a very big way as part of a team that produced a major theatrical production on Peterborough area family history. The same year saw the Peterborough Historical Society bestow upon Rosemary its F.H. Dobbin Heritage Award for her published work on local family genealogies.
Advertisement - story continues below
Don Parnell – Cultural/Community Betterment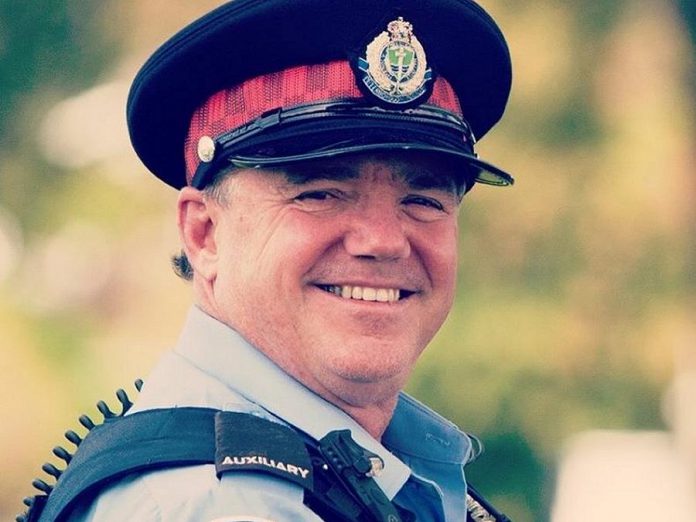 Whether serving as a member of the Peterborough Police Service auxiliary unit, volunteering with the Pedal of Hope and Law Enforcement Torch Run teams, or helping the Kenner Foundation raise funds, Don Parnell has shown a steadfast commitment to community that has few rivals.
The fact that Peterborough has been and remains a relatively safe city to live, work, and play can't be denied. For those who believe that status is simply a matter of good luck, Don Parnell reminds us that rolling up one's sleeves and getting the job done plays a very important role in our collective well-being.
A proud auxiliary member of the Peterborough Police Service for close to 15 years, Don has volunteered an average of 320 hours annually for a variety of supplemental law enforcement tasks, the past nine years as a lead team member of the service's Home Guard doing — among other things — inspections of break-ins and incidents of domestic violence as well as assisting with missing person searches, door-to-door canvassing, and traffic control.
As a full-time member of the Pedal For Hope support team, Don has gifted his time to the annual police-led fundraiser for pediatric cancer research and support dollars. A Commanding Officer's Certificate of Appreciation awarded him by the RCMP is a testament to his dedication to Pedal For Hope and its mission.
In addition, over the past nine years, Don has assisted in a big way with the annual Law Enforcement Torch Run for Special Olympics, both locally and in other Ontario jurisdictions where he has assisted other police services with the staging of their special events.
A Kenner Hall of Honour inductee (a distinction he shares with his wife Lesley), Don has been a member of the board for the Kenner Foundation since 2009, serving as its chair for past six years. As such he has been very involved in the organization of fundraising events for the foundation.
Since 1989, Don has played a major role in the staging of the annual Victoria Day fireworks presentation over Little Lake as the lead pyrotechnician, has served as coach and trainer for numerous local hockey and soccer teams, and has been involved with the Food For Kids program.
A recipient of the Queen's Jubilee Medal for Community Betterment, Don has received two City of Peterborough Civic Awards for his long service.
John Robinson – Dramatic Arts
If all the stage is indeed a world, John Robinson has established himself as one of its leading citizens.
It was back in 1984 that John asked some friends, "What do you actually do at Whispers Dinner Theatre?" Clearly he liked what he heard back, as he has rarely left a theatre setting since.
As a volunteer with the St. James' Players and the Peterborough Theatre Guild for more than 30 years, John has worked on more than 130 productions. In 1997, he joined the Peterborough Theatre Guild executive and served as technical director over the next 18 years, participating in workshops on lighting, pyrotechnics and theatre safety while sharing his invaluable knowledge with students at St. Peter and Thomas A. Stewart.
A recipient of awards from the Eastern Ontario Drama League, John was honoured in 2002 with the Peterborough Theatre Guild's Outstanding Service Award and, just last year, with a lifetime membership. His work with the Peterborough Theatre Guild executive brought him a Community Betterment Award from the City of Peterborough in 2003 to go along with two other civic awards for his production team role on two productions.
And in 2007, he received an Ontario Volunteer Service Award in recognition of more than 20 years of continuous service with the Peterborough Theatre Guild.
Away from the bright stage lights, John has been no less dedicated and, as a result, no less busy. In 2005, he volunteered his time with Special Olympics Ontario for its Spring Games and again in 2018 for the school championships. For more than 20 years, he has worked behind the scenes to make the Canadian Cancer Society's Relay For Life a huge success in both Peterborough and Bowmanville, and is currently serving his seventh year as a member of the planning committee for the annual Ovarian Cancer Walk of Hope.
Marilyn Robinson – Dramatic Arts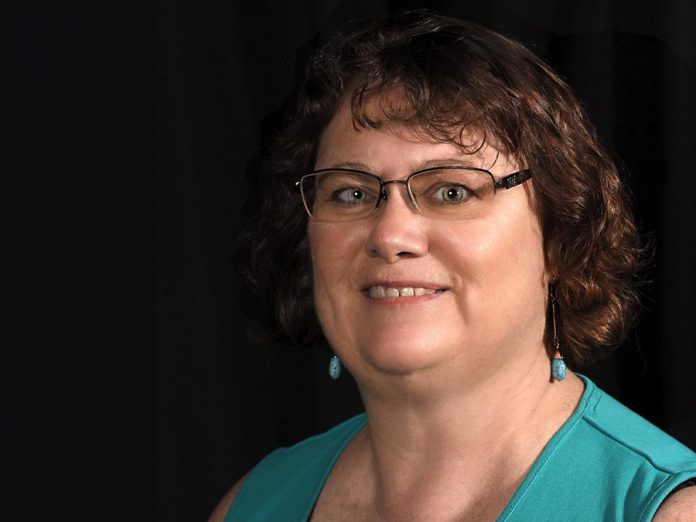 Marilyn Robinson first got involved with community theatre quite by chance, that happenstance marking the beginning of what has been a far-reaching 36-year dedication to her passion.
From the moment she was recruited from the audience to handle props during a Whispers Dinner Theatre production in 1984, Marilyn was hooked. At age 20, she became involved with the Peterborough Theatre Guild and has a hand in more than 60 productions since in a number of capacities including director, stage manager, and production manager, also serving as president of the Guild on three different occasions. In addition, she has gifted her skills to the benefit of 10 St. James' Players shows.
Marilyn's love for all things community theatre has extended beyond the stage, leading to her serving in various roles with the Eastern Ontario Drama League, and taking on various responsibilities for the staging of the League's annual play festivals. At present, Marilyn is in her third year as the League's Awards Chair.
When the Peterborough Theatre Guild developed a partnership with the Thomas A. Stewart Integrated Arts Program, Marilyn played a key role. And when it came time to secure grants for theatre capital projects, Marilyn was front-and-centre in that process.
Marilyn's other passion for working with children with disabilities took root when she was in high school, providing the springboard for a lengthy career working with autistic children on their learning and life skills development.
Just like that time many years ago at Whispers Dinner Theatre, Marilyn has continued to step forward to the benefit of events such as Cycle For Autism and Special Olympics, and organizations such as the Canadian Cancer Society for which she has volunteered for more than 40 years. Over the past five years, she has served as chair of the Ovarian Cancer Walk of Hope.
The recipient of a Lifetime Membership from the Peterborough Theatre Guild, Marilyn was inducted into Kenner Collegiate's Hall of Honour in 2018, adding to a long list of awards that includes an Ontario Volunteer Service Award and two City of Peterborough Civic Awards.
This story has been updated to correct the spelling of Allan Harding's first name.