Over the past year, every entrepreneur in the Peterborough area has had to adjust and innovate in some way to meet the challenges created by the pandemic. So it comes as no surprise that Peterborough & the Kawarthas Economic Development's Business Advisory Centre (BAC) has done the same, by entirely transforming its services for entrepreneurs into a virtual format while also expanding them.
One of 57 small business enterprise centres funded by the Government of Ontario, the BAC provides support for local entrepreneurs of every age and at every stage of starting, growing, or acquiring a business. To do this, the BAC has traditionally offered in-person consultation, support, and workshops. When the pandemic made this impossible in 2020, BAC began providing virtual versions of its services.
Now, after almost a year of learning how best to deliver business support services virtually, the BAC has moved its entire business advisory and learning services online.
"If COVID has shown us anything, it's that we must all be able to adapt and be creative in order to remain competitive or relevant in the marketplace," says Hillary Manion, Entrepreneurship Officer with Peterborough & the Kawarthas Economic Development.
Not only does the BAC's digital transformation allow it to continue offering the same suite of services as in the past, but to expand its capacity to reach and support even more entrepreneurs in the region.
In fact, the BAC recently hired a new Virtual Service Advisor to support local entrepreneurs, with a focus on connecting start-ups with assistance and resources to launch their business — something that's happened more and more during the pandemic as people lose their jobs and decide it's time to try something new.
"Starting a business can be daunting for a lot of people as they might be leaving a good career or walking away from something that they've been doing for a long time," Manion says. "Entrepreneurs will us ask questions like, 'I have a great idea but can it make me enough money to live? Is it feasible? What do I have to do to make my business stand out?' The BAC can help entrepreneurs figure that out and navigate that transition."
Manion says the BAC has learned much about the challenges and threats entrepreneurs are facing during the pandemic and has enhanced its services to help businesses meet those challenges and threats. However, the BAC can also help with other common issues faced by growing businesses.
"Our services and resources aren't just for businesses affected by the pandemic," she points out. "They can be useful for any situation. For example, when you have a new competitor and you don't want your business to become stagnant, or you need to identify new revenue streams or new customer segments, or you need to write a business plan because you're looking for funding or applying for a grant."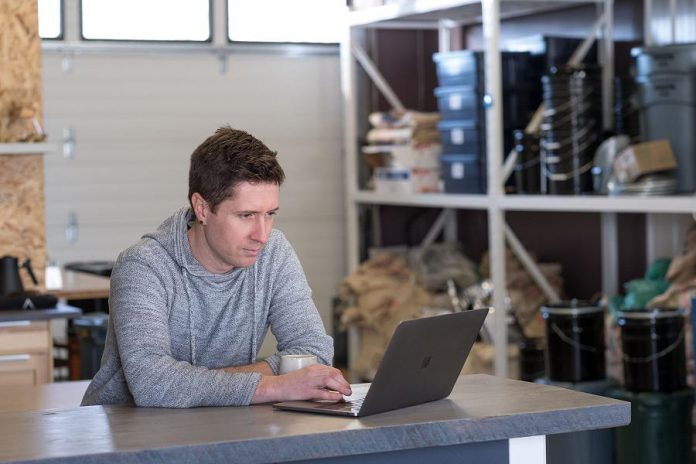 She adds that, while many entrepreneurs may be happy with their existing clientele, they might be overlooking potential new customers because they haven't adjusted their marketing plan to include a digital platform — something that's critical during a pandemic when even more people are doing business online.
"Every business at this point should have some sort of digital aspect," Manion says. "I don't think that every business needs to be 100 per cent online, but this is a time for entrepreneurs to ask themselves, 'What is the best way to reach my clients?' and 'Am I missing out on potential clients?'"
With the BAC's digital transformation now complete, the centre has even more options available to help entrepreneurs succeed. Here are a few:
Live chat with a Virtual Service Advisor (with extended business hours)
This past December, through provincial funding provided to the Small Business Enterprise Centres network, Peterborough & the Kawarthas Economic Development created a new Virtual Service Advisor. The role is currently filled by Michael Tamane, who can connect start-ups with support and resources to launch their business.
Tamane is the first point of contact for the BAC and can help with general questions like, "I want to start a business, what is the next step?", "I have an idea for a business, how can I make it happen?", or "I can't conduct business as usual, so what can I do?"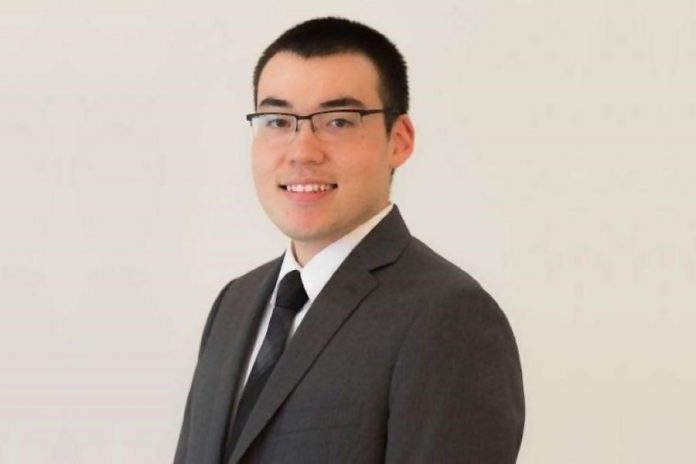 Manion says Tamane is another BAC resource that local business owners can take advantage of, free of charge, to breathe life into their business endeavour, during a time and on a platform that is most convenient for them.
"Michael can decipher what stage you're at in your business and can give you resources that are specific to what you need to do," says Manion.
Tamane brings expertise and experience to the BAC with a Master of Business Administration from Brock University and has completed an International Business Exchange at the Surrey School of Business in the UK.
The BAC's Virtual Service Advisor offers extended hours and virtual services through online live chat, email, and phone and is available to consult with entrepreneurs during hours that work with their busy schedules: Mondays, Tuesdays and Thursdays from 8:30 a.m. to 4:30 p.m., and Wednesdays from noon to 8 p.m. until September 2021.
One-on-one consultation with a GrowthWheel certified business advisor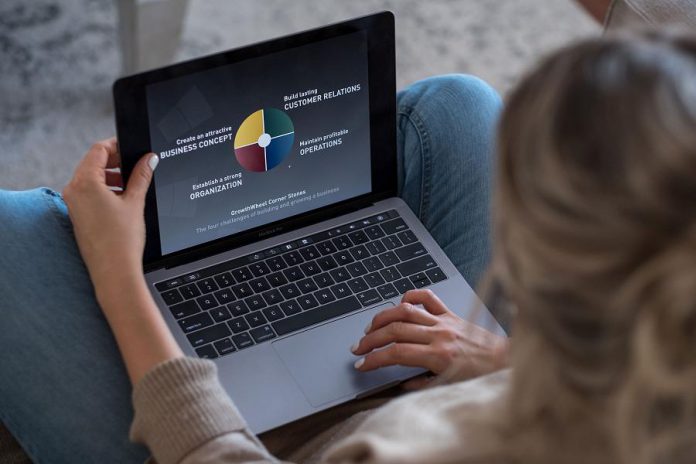 Business owners may notice another new face at the BAC — that being Manion herself. Taking on the role of Madeleine Hurrell while she's on parental leave, Manion is a certified GrowthWheel advisor.
GrowthWheel is an internationally recognized, hands-on, action-oriented program designed to help entrepreneurs at all stages overcome their barriers to growth.
Along with her colleague Tamane, Manion can provide GrowthWheel advisory services as well as assistance with business plan reviews and business pitches.
"We will do a 360-degree perspective of your business to identify the key areas that we want to work on with you," says Manion.
Online learning courses (on-demand and at your own pace)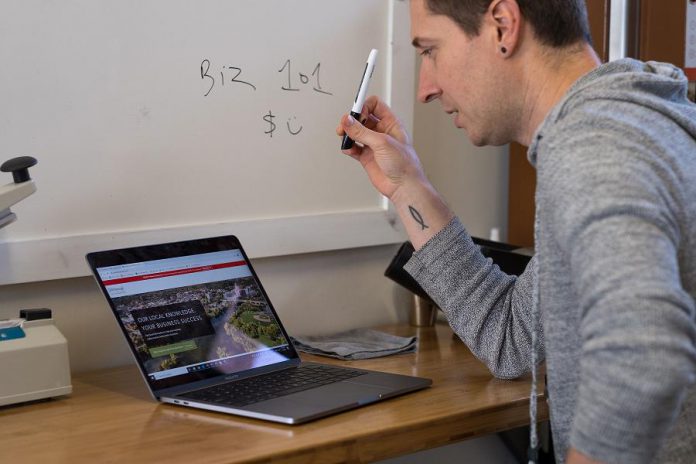 During the past year, Peterborough & the Kawarthas Economic Development invested heavily in online learning and the enhancement of online tools and resources to provide comprehensive business education support to even more businesses.
The BAC offers a series of virtual workshops based on in-demand topics suggested by local entrepreneurs, such as basic business planning, marketing and branding, identifying your customer base, and crisis management.
If you're in the new idea stage of your business or you're just starting up, Manion recommends taking the New Venture Online E-Learning Course.
"This is a fairly comprehensive course that will walk you through all the stages of planning your business, and from that you'll know what you're going to work on going forward," she explains. "Many entrepreneurs have amazing ideas but they don't necessarily know the next steps. The BAC will help them lay down the building blocks and work through those steps."
Once you complete the New Venture Online E-Learning Course, Manion suggests moving on to the following Business Fundamentals workshops:
All online learning courses are free and available to take from the comfort of your home and at your own pace. You can sign up for a course on the BAC's website.
Live online workshops and webinars
The BAC's free webinars and online workshops are designed to give you recipes for business success in a range of industries.
Visit peterboroughed.ca/events/ to keep up to date on all upcoming workshops.
Virtual entrepreneurship program opportunities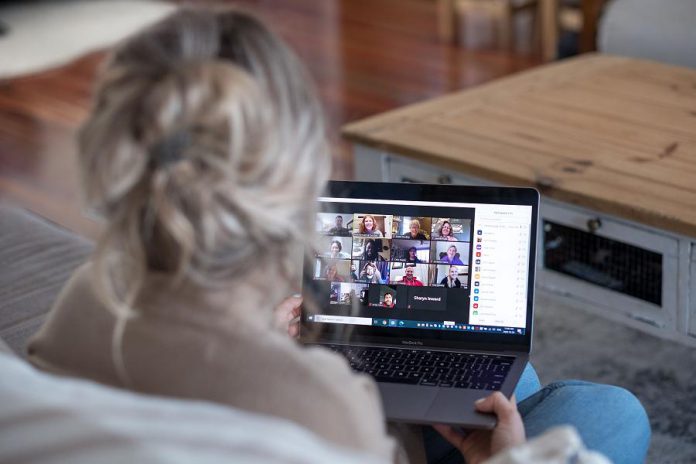 Until further notice, the BAC's entrepreneurship programs — Starter Company Plus and Summer Company — have also shifted online.
Starter Company Plus, an eight-week program that provides business training and micro-grants to both aspiring and experienced entrepreneurs, has received positive reviews from participants since going virtual in the fall.
Manion says the online format actually encouraged the 12 participants to connect with each other more than they might have in person.
"The participants created their own digital network between them," she says. "They probably networked more through their private Facebook group, talking and emailing each other back and forth all the time."
By going virtual, the BAC also had access to a broader range of guest speakers and participants were forced to become more innovative when pitching their business ideas at the end of the program.
"This time around, instead of pitching in front of a panel of judges, participants get to submit a 10-minute video," Manion explains. "The video pitch is an opportunity for participants to get really creative and show off their business idea and even themselves in a way that a five-minute speech in front of a panel of judges won't give them."
Opening a new business or growing an existing one is never an easy feat, let alone during a pandemic. But Manion says 2021 is a time for entrepreneurs to really shine because people are looking to buy local and are looking for different alternatives.
"This is an excellent time for entrepreneurs to make a change."
For more information about the Peterborough & the Kawartha Economic Development's Business Advisory Centre, contact Hillary Manion at hmanion@peterboroughed.ca or visit peterboroughed.ca/business-support/.
This story was created in partnership with Peterborough & the Kawartha Economic Development.