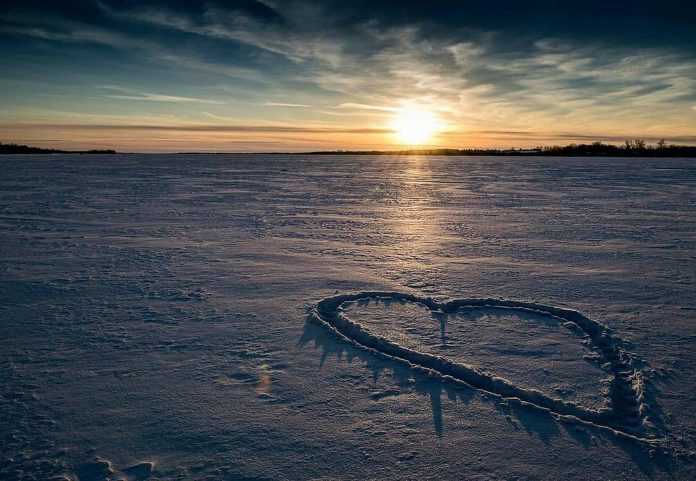 February, the month of love, warmed our spirits if not our bodies.
While the weather was certainly chilly, a few signs of the coming spring started to emerge, and our collective love of the Kawarthas shone through — as always.
From serene landscapes to colourful sunsets to winter wildlife, we had it all in February. And for that we are grateful.
Do you want to get on our top photographers list? All you need is an Insta account and to tag us using our hashtag #kawarthanow when posting your photo.
We share photos from across our readership area, which is the five-county area surrounding Peterborough which includes Peterborough, Northumberland, City of Kawartha Lakes, Haliburton, and Hastings (we sneak in the occasional Algonquin Park picture as well, particularly if it's by a Kawartha photographer).
To see our daily shares of photos, follow us on Instagram @kawarthanow and check out our feed's highlight reels for recaps of every month in 2021.
Advertisement - story continues below
Posted February 14, 2021. 22.2K impressions, 1,025 likes
Posted February 8, 2021. 17.6K impressions, 877 likes
Advertisement - story continues below
#3. Sunset on Millbrook pond by Kirk Hillsley @kirkhillsley
Posted February 28, 2021. 17.3K impressions, 1,052 likes
Posted February 4, 2021. 16K impressions, 990 likes
#5. Lakefield sunset by Joe Yusiw @kawartha_joe
Posted February 21, 2021. 14.5K impressions, 831 likes
#6. Canadian sunset on Chemong Lake by Barry Killen @theburleighridge_beareh
Posted February 20, 2021. 14K impressions, 739 likes
Advertisement - story continues below
#7. Sunset on Lower Buckhorn Lake by Memtyme @memtyme
Posted February 3, 2021. 13.6K impressions, 925 likes
#8. Chilly morning on Little Lake by Brian @bparypa73
Posted February 18, 2021. 13.3K impressions, 761 likes
#9. Swans on Chandos Lake by Angela Spence @ang_spnc
Posted February 6, 2021. 11.9K impressions, 680 likes