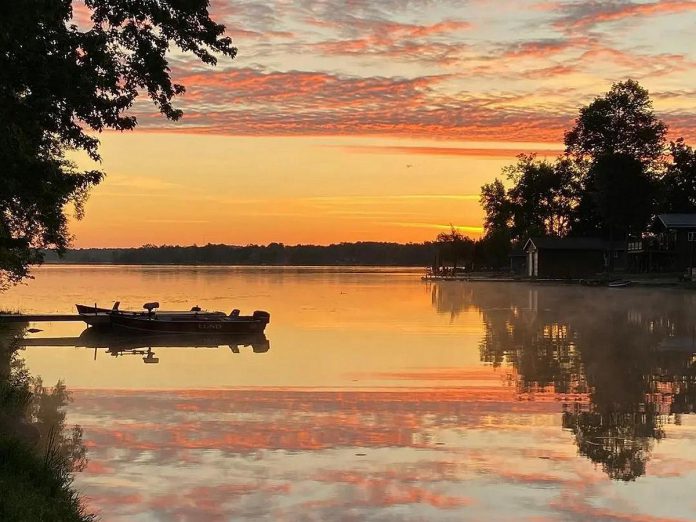 May can be an odd month. I still shiver with the thoughts of Mother's Day in 2020 when a rare polar freeze hit for several days.
But May can also be a lovely summer-like month. We dust off our kayaks and paddles. If we're lucky, we get some summer-like sunsets and the black flies are short-lived. Luckily we got that this year, but we also got a wicked derecho storm on May 21.
Much of our readership area and major portions of cottage country are still cleaning up and assessing damage. We salute their resilience and dedicate this column to them.
Do you want to get on our top photographers list? All you need is an Insta account and to tag us using our hashtag #kawarthanow when posting your photo.
We share photos from across our readership area, which is the five-county area surrounding Peterborough which includes Peterborough, Northumberland, City of Kawartha Lakes, Haliburton, and Hastings (we sneak in the occasional Algonquin Park picture as well, particularly if it's by a Kawarthas photographer).
To see our daily shares of photos, follow us on Instagram @kawarthanow and check out our feed's highlight reels for recaps of every month in 2022.
Advertisement - story continues below
#1. Sunrise over Chemong Lake by Erin Shannon @kawartha_girl
Posted May 29, 2022. 11.4K impressions, 637 likes
#2. The power of Mother Nature on Kasshabog Lake by Mike Quigg @_evidence_
Posted May 25, 2022. 9.8K impressions, 558 likes
Advertisement - story continues below
#3. Kayaking on Lower Buckhorn Lake by Memtyme @memtyme
Posted May 27, 2022. 8.3K impressions, 620 likes
#4. Great blue heron on View Lake by Rachelle Richard Photography @rachelle_richard_photography
Posted May 30, 2022. 7.8K impressions, 501 likes
Advertisement - story continues below
#5. Gannons Narrows in Ennismore by Brian Parypa @bparypa73
Posted May 26, 2022. 5.4K impressions, 264 likes
#6. Sunrise over Chemong Lake by Erin Shannon @kawartha_girl
Posted May 14, 2022. 4.8K impressions, 390 likes
Advertisement - story continues below
Posted May 31, 2022. 4.6K impressions, 431 likes
#8. Sunset on Baxter Creek in Millbrook by Kirk Hillsley @kirkhillsley
Posted May 28, 2022. 4.0K impressions, 330 likes
#9. Across the Otonabee in Peterborough by Lori Mckee @l_mckee
Posted May 16, 2022. 3.9K impressions, 305 likes