First time for fame and riches; second time for sheer joy.
That, in the simplest sense, sums up the journey that brings 1980s new wave/rock band The Box to the Fred Anderson Stage as the milestone 30th anniversary season of Peterborough Musicfest rolls on.
Still fronted by lead singer and guitarist Jean-Marc Pisapia — he formed the band in Montreal in 1981 — The Box has in its arsenal a bevy of hit songs. For those who remember, "Closer Together", "Ordinary People", and "Crying Out Loud For Love" come to mind quickly. But come 1992, the ride was seemingly over as the band broke up, citing exhaustion after months of touring.
Fast forward 12 years and Pisapia's reforming of The Box with new members and the subsequent release of a new album.
"It was just fun to get back on stage again," noted Pisapia in a 2014 interview with Keith Sharp of www.themusicexpress.ca.
"There was no pressure on the new members. They were playing for the fun rather than the performance, and as a band we are probably better players than we were in the 1980s when we did have all that pressure to achieve certain objectives.
"I have no expectations. I am not trying to achieve any specific goals. I see bands like Chicago, Journey and Foreigner out there playing. I still like performing. I still feel I have something to say, and the band I have now loves to play the hits and have a party with the songs."
This second coming of The Box will be July 23 in Del Crary Park, much to the delight of those who danced their way through the big hair decade of pop music's renaissance after the disco era. Pisapia, an early member of Men Without Hats ("The Safety Dance", "Pop Goes The World"), was in the right place at the right time in terms of his creativity, resulting in the 1984 release of the The Box's self-titled debut album, and its hit singles "Must I Always Remember" and "Walk Away".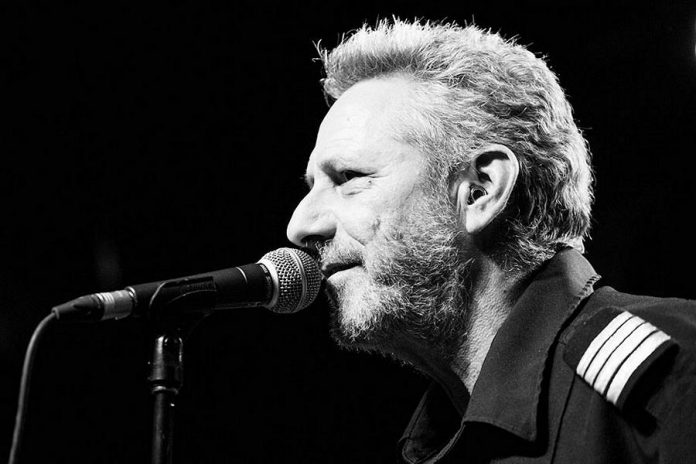 The following year brought sophomore album All The Time, All The Time, All The Time — 1989 Juno Award winner Sass Jordan was on backing vocals — and a Juno Award nomination for The Box for Most Promising Group (Idle Eyes won). However, it was Closer Together, released in 1987, that catapulted the band to a whole other level; an ascension aided by the hit singles "Ordinary People", "Crying Out Loud For Love" and the title track.
"I actually got sick of listening to Closer Together," said Pisapia to Sharp.
"That song was everywhere. You couldn't escape it. Turn on the car radio, turn on Much Music, and there it was."
---
"Closer Together" – The Box
---
However, it was "Ordinary People", which melds the U.S. and Russian national anthems in its instrumental break, which created a publicity-inducing stir.
"That song labeled us a politically oriented band but you have to put yourself in the context of the time," explained Pisapia.
"The Korean 007 airliner had just been shot down over Siberia, The Berlin Wall had yet to come down, then U.S president Ronald Reagan was calling Russia 'The Evil Empire' — things were pretty tense at that time. But all that song was saying was, `Look, we are ordinary people, we don't care about your politics, we just want to live in peace.'"
The new decade saw The Box release its fourth studio album, The Pleasure And The Pain, but it was met with a sub-par reaction despite success for the single "Carry On". That, and the band's exhaustion after a preceding 18-month tour, saw The Box disband.
"It was not a happy time for me," said Pisapia.
"But instead of spending time on the road, I was able to spend time with my family, helping to raise my two daughters which is something I will never regret."
During that hiatus, Pisapia also developed a love and talent for painting, which evolved into his being a member of an artist collective in Mont Tremblant.
Pushed by his record label to reform The Box to satisfy requests for live shows, Pisapia did just that in 2004, resulting in the release of new album Black Dog There the following year.
"The difference between performing in the early eighties and performing now is that now all the pressure is off and we can perform just for fun," said Pisapia. "Creatively, I still have something to say, so I still write new material but there is little incentive to record a new album. The way radio is right now it's virtually impossible to generate airplay."
And so live shows remain The Box's outlet and that suits Pisapia just fine.
"When we reach the hit singles, that's it, nothing but the hits, and that's when the party gets started."
---
"Ordinary People" – The Box
---
Peterborough Musicfest is presenting 19 free-admission concerts during its milestone 30th anniversary season, each staged Wednesday and Saturday nights.
Overseen by general manager Tracey Randall and staff, a board of directors, and numerous volunteers, Peterborough Musicfest's stated mission is to "provide diverse, affordable live music to enrich cultural and economic prosperity in our community."
For more information on this concert and/or the 2016 season, visit www.ptbomusicfest.ca or phone the Peterborough Musicfest office at 705-755-1111.
---