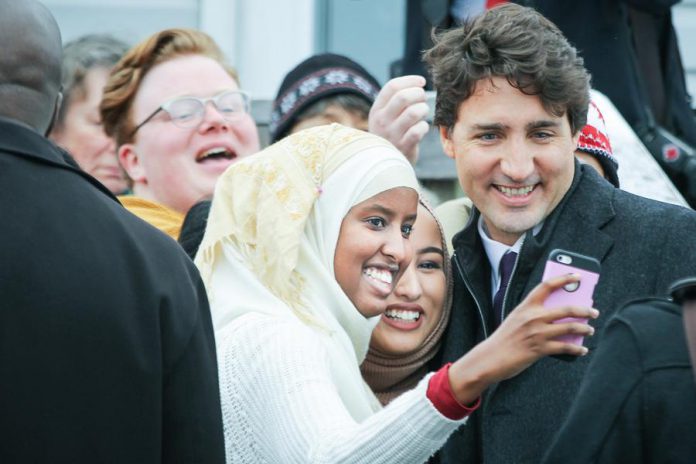 As part of his cross-Canada tour to consult with Canadians, Prime Minister Justin Trudeau will be attending a town hall meeting in Peterborough on Friday, January 13th. He will be joined by Peterborough-Kawartha MP Maryam Monsef, who was sworn in earlier today as Minister for Status of Women.
According to information received from Monsef's office, the two-hour town hall "is an opportunity for the Prime Minister to remain connected with Canadians and engage with them across the country, at home in their communities. The Prime Minister wants to hear from you about how you are feeling as we enter the new year."
The town hall takes place from 10:15 a.m. to 12:15 p.m. on Friday, January 13th, at the Banquet Hall at Evinrude Centre (911 Monaghan Rd., Peterborough). As there is hockey tournament taking place at the Evinrude Centre at the same time, arrangements have been made for town hall participants to park across the street at the Canadian Canoe Museum.
People are asked to RSVP if they plan to attend. [Editor's note: the RSVP page at Maryam Monsef's website is no longer available, so we have removed the link.]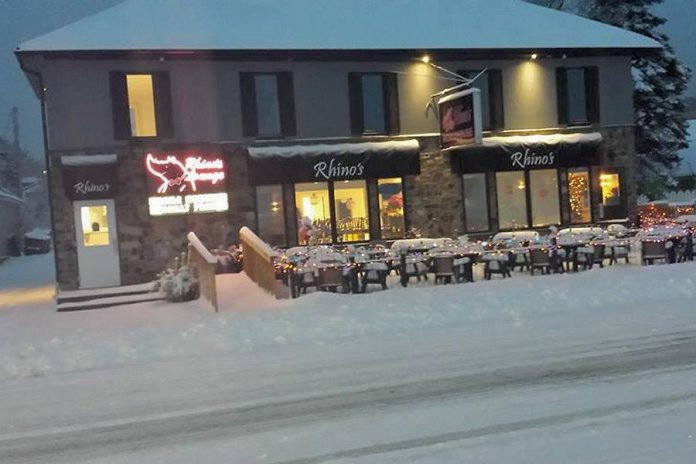 On his way to Peterborough, the Prime Minister is also scheduled to make a brief, informal stop at Rhino's Roadhouse on Rice Lake in Bewdley. He will arrive there at 9 a.m. on Friday for breakfast and, weather permitting, may go ice fishing on Rice Lake.
Rhino's is a popular restaurant on Rice Lake that was rebuilt after being severely damaged in a September 2015 fire. Note that the restaurant is not accepting any reservations for Friday morning due to the publicity it has received as a result of the announced visit.