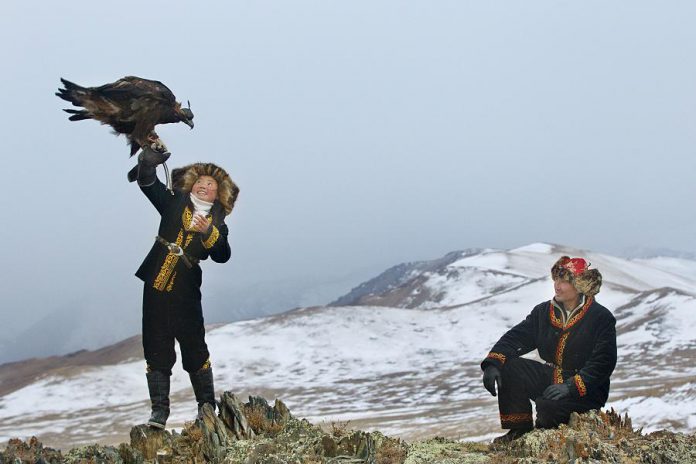 In one week, downtown Peterborough will light up with the excitement of the ReFrame Film Festival. From January 27 to 29, film buffs will shuffle through the snow between venues in the heart of our Electric City to view a curated collection of the best international, social justice documentary films of the year.
ReFrame is well known for engaging a broad audience through film and art, from the local to the global. The festival also encourages dialogue and activism by facilitating thoughtful debate by hosting panels, discussions, evening socials, and question & answer periods with filmmakers, producers, and subjects, along with community members and local organizations.
Themes that appear throughout almost 60 films being screened over three days include stories that explore international politics, Indigenous traditions, wellness and mental health, human rights, science and technology, gender, arts and culture, and issues confronted by aging, LGBTQ2, and First Nations communities.
Another common thread woven throughout 17+ of the films is the environment. Environmental documentaries being screened this year explore issues from oil extraction, depletion of fish stocks, fossil fuel dependency, disposable consumerism, climate change, nature, wildlife, and sustainable transportation.
As environmental issues are, these stories are complex and many include narratives that cross the boundaries between economics, science, policy, society, and culture.
"Environmental themes have been at the core of ReFrame's programming for thirteen years," explains ReFrame Festival Director Ziysah von Bieberstein, "Filmmakers are opening up new perspectives by connecting diverse stories from around the world, exploring the environmental aspects in everything from cycling and seed saving to the fishing and shipping industries."
Some perspectives are complex and potentially surprising, such as Angry Inuk's insights into the adverse impacts of animal rights activism.
VIDEO: The Eagle Huntress Trailer

Join GreenUP, the sponsor for the festival's kick-off feature film, on Thursday, January 26 for the screening of The Eagle Huntress by Otto Bell. This film, described as "cinematically breathtaking", follows the story of Aisholpan, a 13 year old who defies gender norms and chases her dreams of being an Eagle Hunter.
Her story takes us into "One of the world's last true wildernesses as she rides into the frigid mountains and traverses perilous landscapes while training a Golden Eagle and rising to the pinnacle of this ancient tradition." The film screens at 7:30 p.m. at Galaxy Cinemas in Peterborough Square.
On Saturday evening (January 28) at 10 p.m. at the Market Hall, join the "Water is Life: Benefit for Standing Rock". Words on Fire youth poets will be performing along with local musicians, Dawn Martin, Angela Semple, Tara Williamson, and Sean Conway to raise funds in support the resistance of resource extraction to protect water.
REELKids at ReFrame will screen a segment of family-friendly features on Sunday, January 29th at 10 a.m. at the Market Hall. REELKids at ReFrame is appropriate for children of all ages. This year's selection offers live action and animated shorts from the North. The screenings will be followed by a circus performance by the stars of Circus Without Borders, who work in the Canadian Arctic, and Guinea, Africa.
Here are other films screening during ReFrame that have environmental themes:
Feature Films
Friday, January 27
Freightened: The Real Price of Shipping / Microworld in a Balcony (Showplace, 7:30 p.m.)
VIDEO: Freightened: The Real Price of Shipping Trailer

Saturday, January 28
Angry Inuk (Showplace, 7:30 p.m.)
VIDEO: Angry Inuk Trailer

Daytime Screenings
Friday, January 27
Debris (Showplace, 1 p.m.)
Atlantic (Showplace, 1 p.m.)
Dreams of Electric City (Showplace, 4:45 p.m.)
Saturday, January 28
Tomorrow's Power: Hope in Times of Crisis (Market Hall, 10 a.m.)
A Plastic Ocean (Market Hall, 11:30 a.m.)
Hand. Line. Cod. (Showplace, 4:45 p.m.)
Uyway (Showplace, 4:45 p.m.)
Rodando en La Habana: Bicycle Stories (The Venue, 4:45 p.m.)
Sunday, January 29
REELKids at ReFrame (Market Hall, 10 a.m.)
Nowhere Land (Market Hall, 12 p.m.)
How to Let Go of the World and Love All the Things Climate Can't Change (Showplace, 12 p.m.)
When Two Worlds Collide (The Venue, 2:30 p.m.)
Festival passes are available for purchase at the GreenUP Store at 378 Aylmer Street North and online at www.reframefilmfestival.ca. Passes are $30 for adults, $20 for students or un/underemployed.
Tickets for feature films must be purchased separately: $10 with a day pass or $15 without a day pass. Rush tickets for $10 will be available at the door for daytime screenings only (subject to availability). Passes and tickets will be available at Showplace and Market Hall during the festival.
For a complete schedule of films and events, visit kawarthaNOW's ReFrame 2017 lstings.