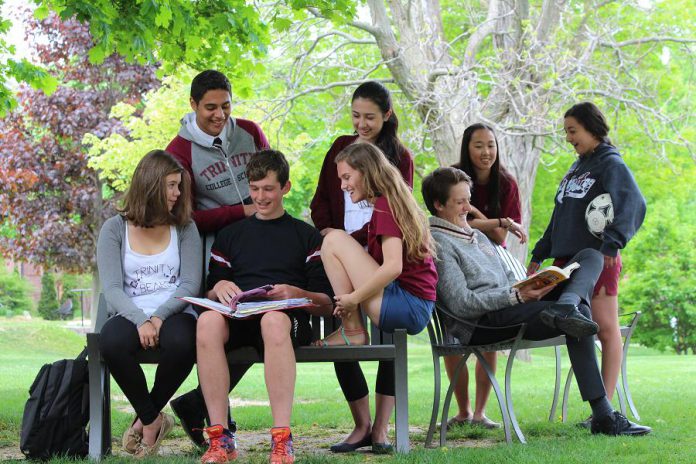 ---
BAH at Lakeshore Designs – January 25th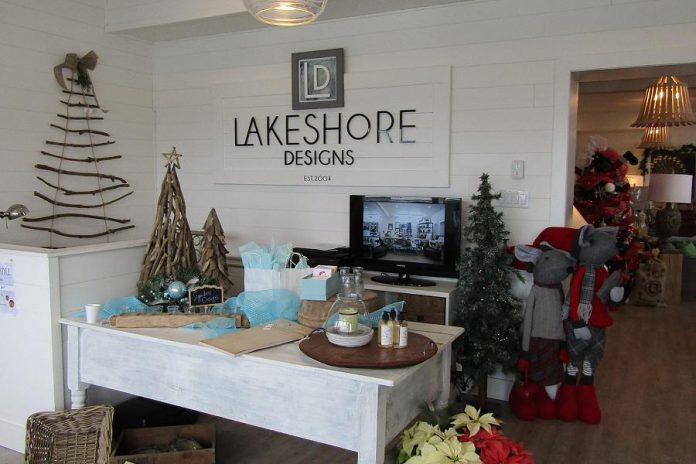 Join us next week for our first Business After Hours of 2017! Drop in to Lakeshore Designs, 2968 Lakefield Road, between 5 and 7 p.m. Network with Chamber Members, browse the newly renovated showroom, and gather design ideas for your home or business!
---
Chamber AGM – February 15th, The Village Inn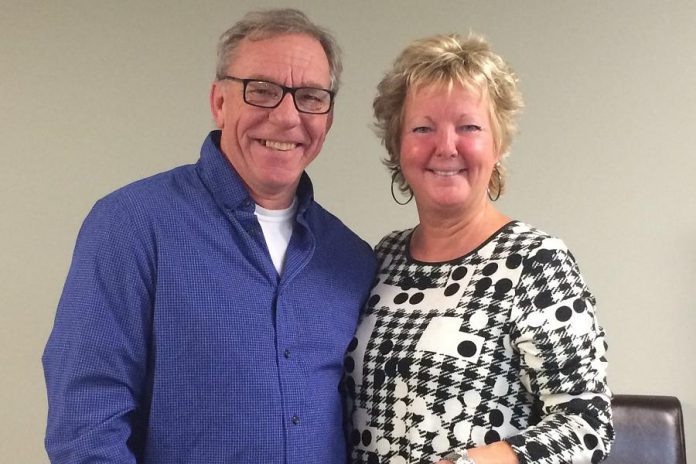 Registration is open for the Chamber's Annual General Meeting on Wednesday, February 15th. Networking and refreshments begin at 5 p.m. and the meeting will begin at 5:30 p.m.
Join the Chamber AGM for:
2016 Highlights
Election of Board of Directors
2015-16 Annual Report
Director and Staff Recognition
Draw prizes are welcomed. If you would like to contribute an item, please contact the office at 705-652-6963 or email membership@kawarthachamber.ca.
---
First Data Extends Merchant Services Chamber Offer

First Data is the Chamber's Merchant Services provider offering discounted rates on Visa, MasterCard, and Interac transactions.
If First Data cannot beat your current payment processing fees, you could earn a $1000 MasterCard gift card! To get started, contact a First Data Business Consultant at 1-888-265-4117 and let them know you are a Kawartha Chamber Member!
Visit www.chambermerchantservices.ca for more information.
This exclusive offer is valid to new contract merchants only. Offer is valid until December 31st, 2017.
---
Canada Summer Jobs Applications Due January 20th
Looking for help this summer? Why not hire a student? Financial assistance for wages is available!
The 2017 Canada Summer Jobs (CSJ) application period for employers is now open. Apply before January 20th, 2017.
Canada Summer Jobs is a Government of Canada initiative. It provides funding for not-for-profit organizations, public sector employers and small businesses with 50 or fewer full-time employees to create summer jobs for students between the ages of 15 and 30.
The application form as well as the applicant guide are currently available at www.canada.ca/canada-summer-jobs. You can submit your application online, by mail or in person at any Service Canada Centre.
---
Registration Open for Career Fair & Community Info Session
A Career Fair & Community Information Session is being held on Wednesday, March 1st, from 12:30 to 4:30 p.m. at the Lakefield Royal Canadian Legion. This is an excellent opportunity for employers looking for summer help, or longer term employees. This event is free for job seekers, employers and community agencies.
Click here for the registration form. Please submit the form by February 1st.
For more information, contact Debbie at 705-740-2577 ex. 5212 or email dayotte@agilec.ca.
---
Otonabee Conservation AGM

Otonabee Region Conservation Authority is holding their Annual General Meeting on Thursday, January 19th at the Ennismore Community Centre beginning at 7 p.m.
The evening includes:
Stategic Plan 2017-20
Environmental Excellence Awards
Annual Elections and Appointments
2016 Year in Review
Refreshments and Exhibits
All are welcome! RSVP to Kim Duke at 705-745-5791 ext. 200 or email kduke@otonabee.com.
---
Soup-a-licious in Support of Community Care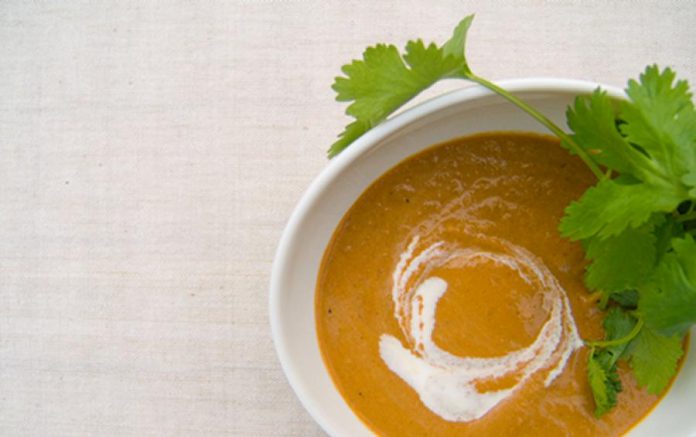 Enjoy delicious homemade soup and support Community Care! Pick up is available on Monday, January 30th at Cassis Bistro between 2 and 4 p.m. Cost is $5 and includes homemade soup and a roll. First come, first served — while supplies last. Or, pre-order your soup by January 23rd for delivery at 12 noon on January 30th.
Soup Choices
Sweet Potato & Coconut
Beef & Barley
Thai Curry Chicken
Carrot, Parsnip & Ginger
Potato, Leek & Bacon
Click here to download the order form for delivery service.
---
Experience TCS and all it has to offer!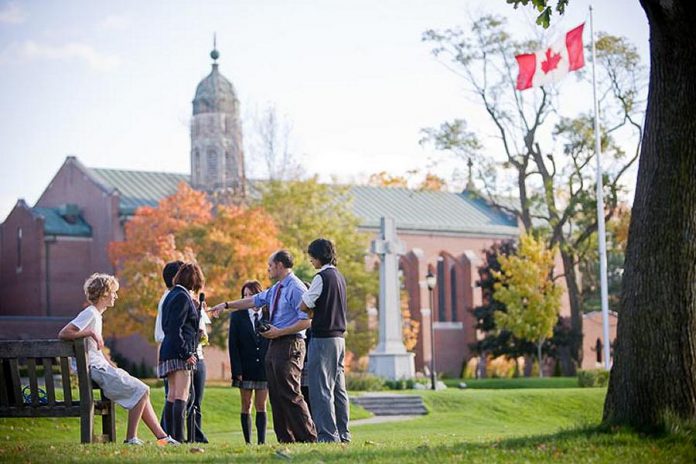 How do Trinity College School students describe their experience in three words? Complete, illuminating, energetic.
TCS students appreciate that school needs to be more than just reaching their academic potential — it's about exploring all facets of themselves and the realization of passions, talents and skills that reach far beyond the classroom walls.
To learn more about the TCS experience, visit the campus for open houses on February 4th (Grades 5-8) or February 11th (Grades 9-12). For more information go to www.tcs.on.ca/openhouse or contact the admissions office at 905-885-3209.
Prospective students can also participate in one of the school's Spend a Day events on January 27th (Grades 5-12) or February 10th (Grades 9-12).
---
Chamber members are hiring
Township of North Kawartha – Accounting Assistant
Reporting to the Treasurer, the Accounting Assistant is responsible for the day-to-day tax collection, the processing of general receipts, bank deposits and accounts payable, as well as accounting functions such as preparation of journal entries for accounts receivable, and maintaining files and records. Learn more.
Township of North Kawartha – Building Inspector/By-law Enforcement Officer
Reporting to the Chief Building Official, the Building Inspector/By-Law Enforcement Officer will inspect buildings under construction to ensure compliance with the Ontario Building Code Act (OBCA), its regulations and all other applicable legislation. The Building Inspector/By-Law Enforcement Officer will enforce by-laws and acts as By-Law Enforcement Officer. Learn more.
Township of North Kawartha – Secretary/Receptionist
Reporting to the Clerk, the Secretary / Receptionist is responsible for providing an accessible and enhanced level of customer service on behalf of the Township including greeting customers or visitors and receiving and directing phone inquiries with a high level of professionalism, diplomacy and integrity consistent with the public status and image of the Township. Learn more.
---
Submit Name For New Lakefield School!
Kawartha Pine Ridge District School Board is welcoming suggestions for the name of the new Lakefield School. The new Junior Kindergarden-Grade 8 school will open at the current Lakefield Intermediate site in September 2017 after extensive renovations.
The deadline for name suggestions is Tuesday, January 31st.
A committee of community & school board representatives will consider the suggested names before making a recommendation to the school board. Board policy favours names based on people who have made positive contributions to society, or that reflect the diverse communities and areas the school serves.
---
Submit Your Events for Selwyn Guide
The Township of Selwyn is preparing the 2017 Selwyn Guide. To include your community events, please email Tiffany Jacobs at tjacobs@nexicom.net. Deadline for submissions is January 23rd.
---
Upcoming Events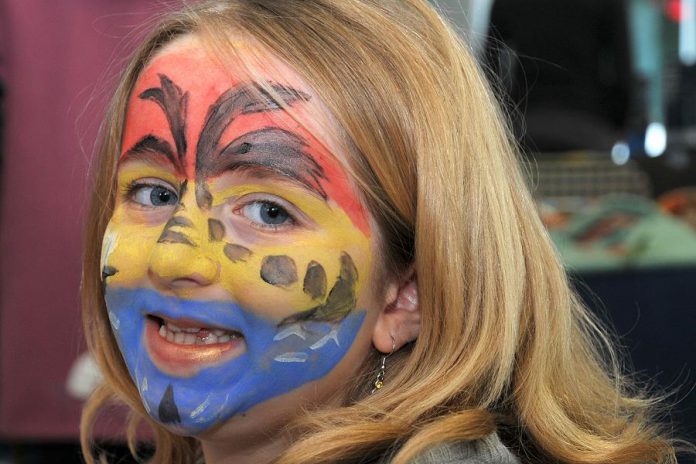 Free Workshop: Money Management on January 18th
Apsley Lions Club Winter Carnival on January 28th
PolarFest – February 3rd-5th
---
For more information about the businesses and events listed above, please visit the Kawartha Chamber of Commerce & Tourism website at kawarthachamber.ca.
All photos supplied by Kawartha Chamber of Commerce except where noted.