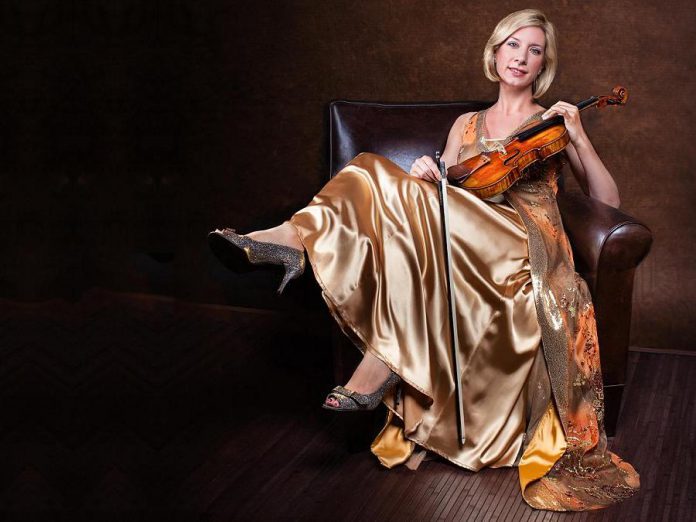 On Saturday, February 4th at Showplace Performance Centre (290 George St. N., Peterborough), the Peterborough Symphony Orchestra (PSO) performs Northern Voyage, a 50th anniversary gala concert celebrated through a partnership with The Canadian Canoe Museum, who will celebrate their own milestone 20th anniversary this year.
Presented by Terry Windrem and boasting a team of talented guests, Northern Voyage promises to be an exciting concert fit to honour the anniversaries of these two incredible Peterborough cultural institutions.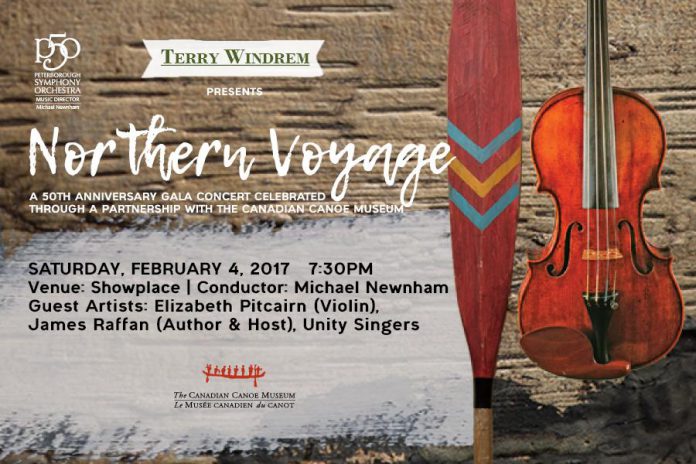 James Raffan, Director of External Relations at The Canadian Canoe Museum, will host the concert, taking guests on a journey around the Arctic Circle via music by Grieg, Svendsen, Sibelius, and Borodin. James is a prolific author, speaker and adventurer, and will narrate the concert with inspiration from his own travels and bestselling book Circling the Midnight Sun.
The Canadian stop on this musical voyage will be represented by the world premiere of Ottawa-based composer Christine Donkin's "Canoe Legends". This new music was commissioned by the PSO and The Canadian Canoe Museum in honour of their partnership and respective anniversaries. The work will feature local Indigenous a cappella ensemble Unity.
Internationally renowned American classical violinist Elizabeth Pitcairn will also join the PSO for the gala concert. Elizabeth, who has performed at some of the world's great concert halls with her legendary violin, will bring the beloved instrument to Peterborough for Northern Voyage.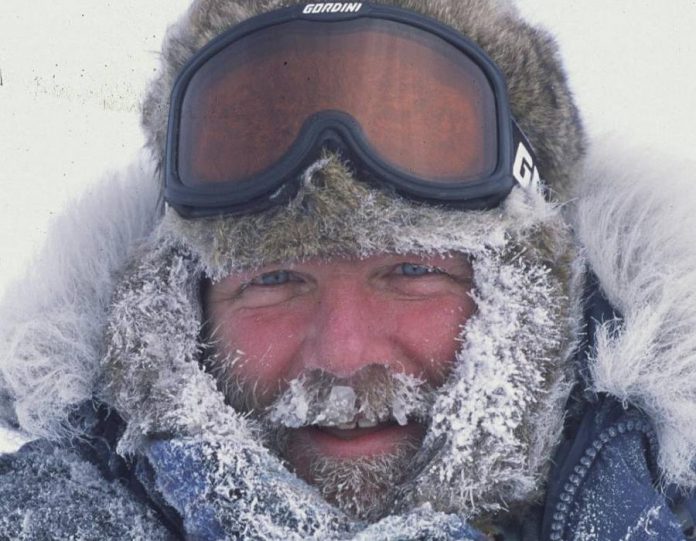 Elizabeth will play the Sibelius Violin Concerto on what is now known as the 1720 Red Mendelssohn Stradivarius. Almost three centuries ago, this violin began its life in Italy at the hands of acclaimed string instrument artisan Antonio Stradivari.
In 1720, at the height of his "Golden Age" of crafting when his finest concert instruments were made, Antonio Stradivari of Cremona in Italy created what was later nicknamed the "Red Strad". The violin was revered for its beautiful burnished red finish and fantastic sound quality. But not long after it was constructed, it seemed to vanish. For over 200 years, its location and ownership remained unknown.
The violin did not resurface until the 1930s in Berlin, Germany. An heir of composer Felix Mendelssohn had possession of the elusive violin. It is now known that Hungarian violinist Joseph Joachim, once a protégé of Felix Mendelssohn, had previously owned the instrument. After purchase by the Mendelssohn descendant, the violin remained with the family until 1956 when it was sold again. An American industrialist bought it and maintained it in performance condition for decades.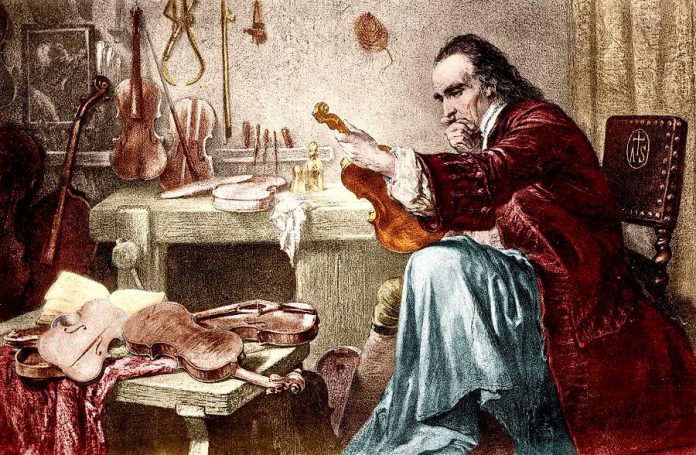 In 1990, the famous violin began another chapter in its interesting history when the industrialist anonymously brought it to auction at Christie's in London, England. It had been so well-kept that much of its original red varnish remained intact.
At auction the violin was demonstrated by a professional musician to show off its appearance and sound. It was described then by The Daily Telegraph as having a "mellow", "deep-throated and sonorous voice" despite spending most of its documented existence in the hands of amateur players. It has been lauded as one of the most beautiful looking and sounding of Antonio Stradivari's remaining violins.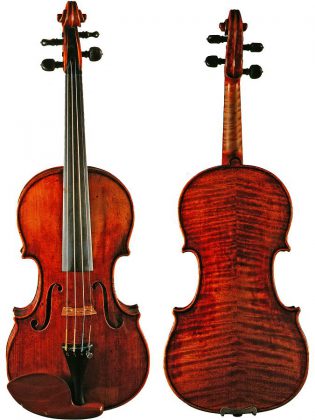 Elizabeth Pitcairn was only 16 years old when her grandfather purchased the 1720 Red Mendelssohn Stradivarius at the Christie's auction in London for $1.7 million US. He gifted it to her, a violinist since age three, but she remained silent about the instrument until her solo career began to flourish after nearly three decades of training with some of the world's greatest violin teachers.
Having such an enigmatic history, the violin has stirred many historians and writers to speculate widely about its interesting past. One such person is Canadian film director Francois Girard. After the Christie's auction brought the violin back into the public eye, Francois was inspired to turn his imaginings into the storyline of his 1998 film, The Red Violin. It introduced the instrument to a new audience and won the Academy Award for Best Original Score, as well as multiple Genie and Jutra Awards.
VIDEO: Interview with Elizabeth Pitcairn, owner of the Red Stradivarius

Elizabeth appears in the 10th anniversary edition DVD of The Red Violin in a special feature documentary interview where she expresses how she feels like the current "best friend" and "caretaker" of an instrument she expects will go on to bring many others joy after her lifetime. Writer Suzanne Marcus Fletcher describes Elizabeth's relationship to the 1720 Red Mendelssohn Stradivarius as "one of classical music's most compelling partnerships".
Elizabeth is pleased to be able to share its beauty and sound with audiences around the world, including Peterborough.
Concert tickets for Northern Voyage are available at a cost of $50 each from the Showplace box office (290 George St. N., Peterborough). Tickets may be purchased in person, by phone at 705-742-7469, or online at www.showplace.org.
Concert ticket buyers are also invited to attend "Meet the Maestro", a free pre-concert chat with PSO Music Director and Conductor Michael Newnham. It begins at 6:40 p.m. on February 4th in the Showplace theatre.