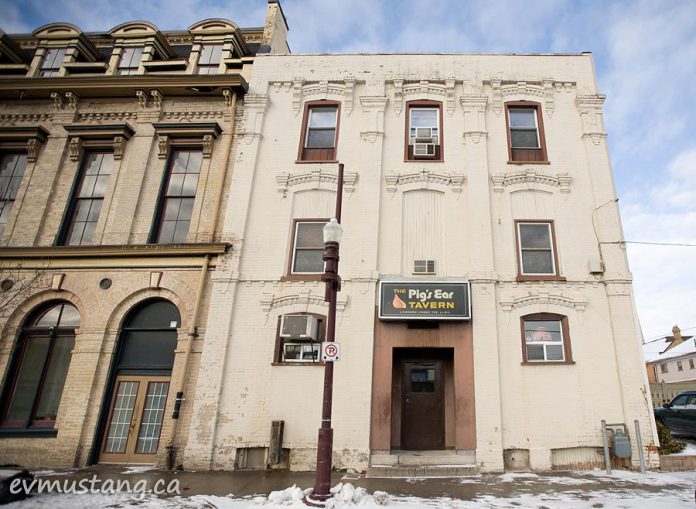 In a city where the walls of numerous iconic buildings speak volumes, a highly engaging 152-year-old conversation at 144 Brock Street will soon be silenced.
On April 22, The Pig's Ear Tavern — or The Piggy as it's affectionately known by thousands — will serve its last pint. According to co-owner John Punter, the three-storey building which houses the pub has been purchased by Peterborough-based Parkview Homes months after it went on the market with an original list price of $949,000.
"As we get closer (to April 22), it will be emotional," notes the affable Punter who (with his wife Lylie) purchased the property, which includes the pub and its two upper floor apartments, in 2000 — the last of 13 owners over its history.
"I'm fine now because it's still kind of new. But I'm a great weeper. I can weep with the best of them, so I'm sure there'll be some tears."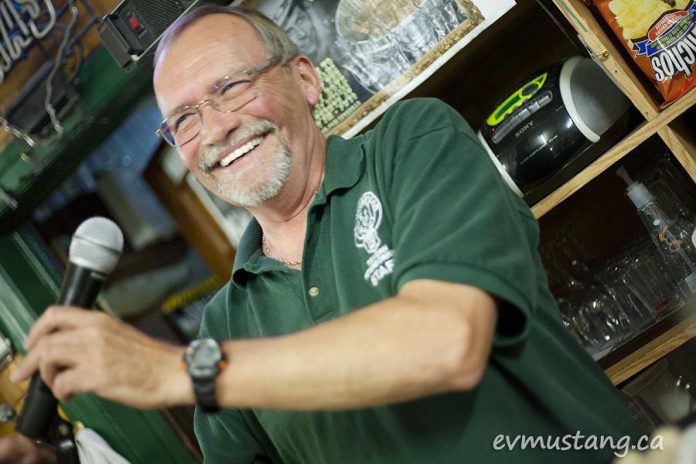 The 67-year-old native of England won't be alone.
The Pig's Ear, which opened in 1865 as the St. Maurice Saloon — pre-dating Confederation by two years — has been a home-away-from-home fixture on the downtown Peterborough landscape ever since.
Think about that. 1865. The American Civil War had just ended and Abraham Lincoln's death at the hands of assassin John Wilkes Booth was still fresh. In Peterborough, the Red Dog and the Montreal House were yet to hang out an "Open" sign.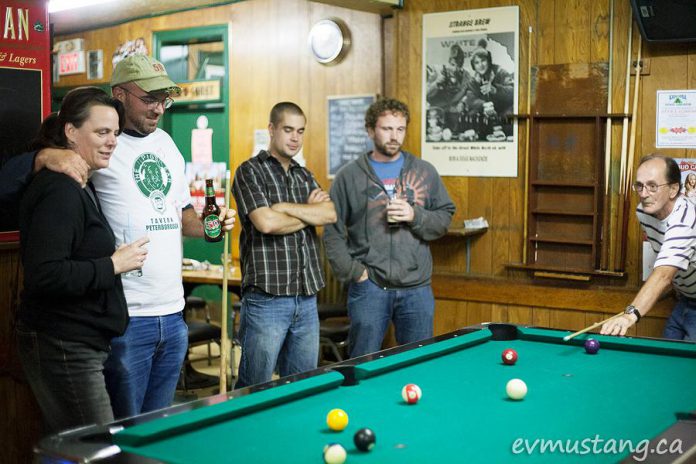 Thousands upon thousands have darkened The Pig's Ear's door since, most notably countless Trent University students. The worn wooden tops of its tables still bear the hastily scratched-in names of many.
"I heard today there will be an auction organized after the closing date where people will hopefully be able to come in and bid on the artifacts…the tables, the chairs, the pool table," Punter says. "I'm not sure if they'll want to auction off the little piggy things (displayed pig-related knick-knacks gifted to the pub by patrons) or they'll just want us to give them away."
"This is probably one of the funnest — is that a real word? — places in the whole world. It's such a social gathering point; just the mixture of people we've had in here. Not just students but others. I don't have any particular favourite memories — remembering what I had for breakfast this morning would be good at my age — but the whole experience has been quite a ride."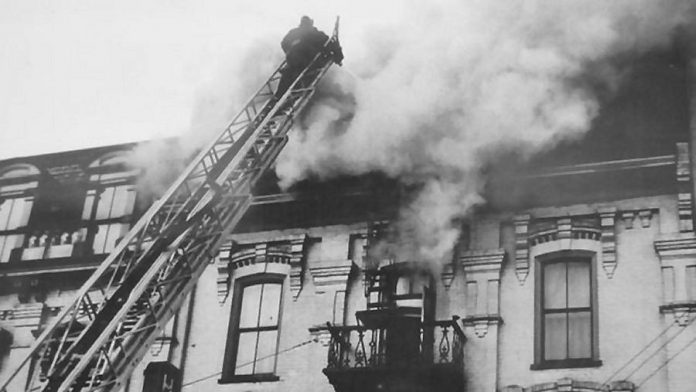 With the property's sale emerges the distinct possibility something else will be lost besides the iconic pub. With no historical designation sought and subsequently never granted, the building itself could be leveled to make room for new development.
Parkview Homes founder Paul Dietrich is declining comment on the purchase and any possible plans for the property.
"We didn't want it (historical designation)," says Punter, noting Lylie's parents, who owned property prior, "didn't want it either."
"It's a real pain in the ass. They make you account for everything you want to do (to the building), which is completely restrictive."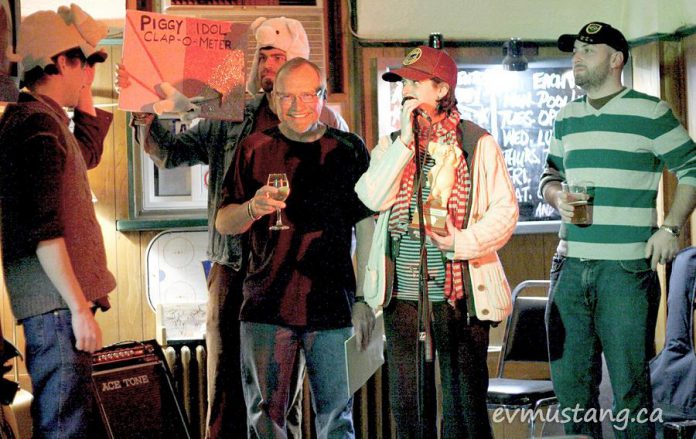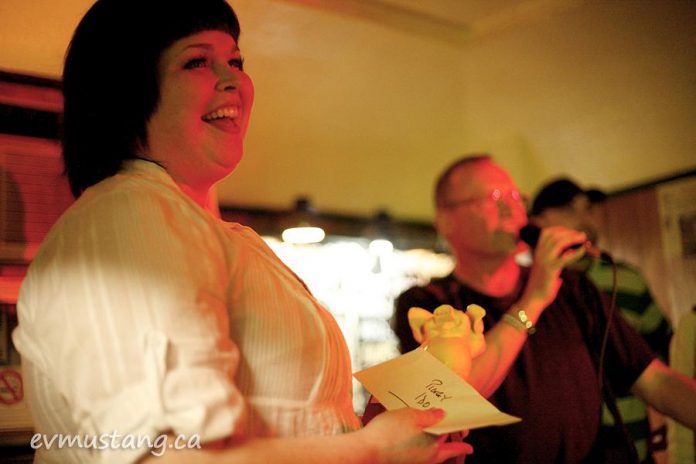 The absence of historical designation having been applied for and granted removes a level of protection for the building in its current state. According to Peterborough Heritage Resources Co-ordinator Erik Hanson, when a planning application is eventually filed for the building by the new owner, council has two options based on input from staff.
"Council may say, based on our need to densify the downtown, we're going to weigh that against whether saving this building as a heritage structure is worthwhile or not," explains Hanson.
"On the other hand, they may say the heritage of this building is valuable and we want you (the owner) to work it into your plans for development."
Hanson adds, in the absence of a planning application currently before the City, "We don't know what the new owner's intentions are. The new owner may choose to do any one of a number of things that are of no immediate concern regarding the heritage of the place."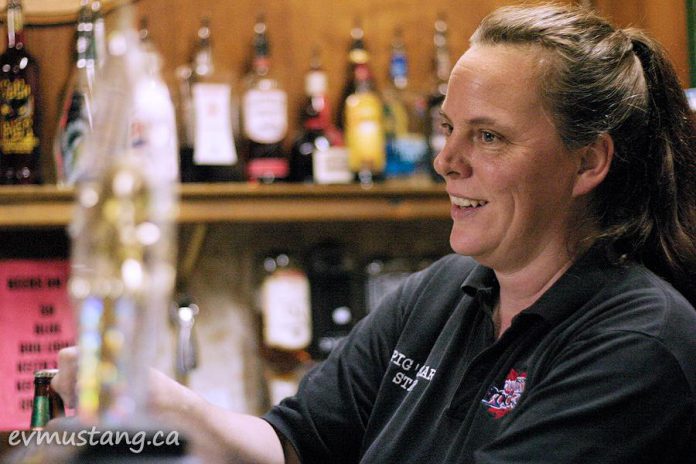 From where he sits, Downtown Business Improvement Area executive director Terry Guiel describes the property as "one of those buildings that has come to define what our downtown is all about." The trick, he says, lies in forging a new doesn't that forget the old.
"You want to encourage new opportunities, new businesses, new construction and development, but you want to keep that other part too. Finding a balance and making sure the two can co-exist … that's the challenge."
"I'd love the best of both worlds. I would like any new concept to incorporate the old bricks into the new design. I'd love to see it maintain retail on the lower level, but it's in the hands of the developer now. Every opportunity to hold onto historic buildings should be looked at but if the numbers don't crunch for the developer … well, downtown certainly wouldn't survive without them and their investment."
"It takes deep pockets and a very brave developer to develop older infrastructure like that downtown. I commend Paul Dietrich. If the intent is to build condos or apartments, that's wonderful for the downtown (but) the beauty of any downtown shines brighter when its historic features are showcased."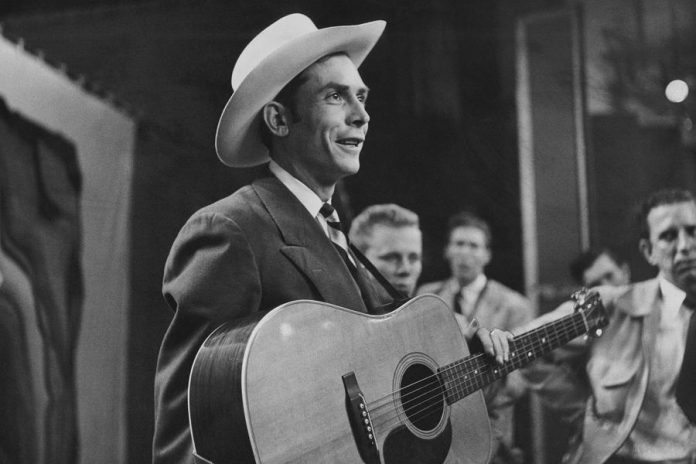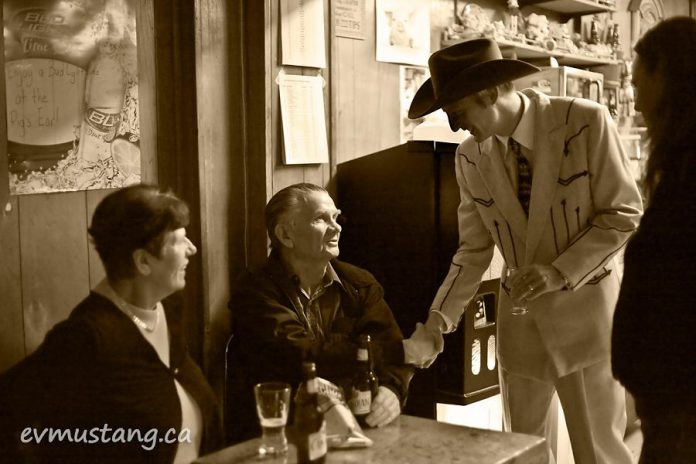 The post-April 22 future of the property and what that may hold aside, Punter is excited for a time that will see him and Lylie fully pursue their passion of traveling and diving — a Caribbean cruise is set for later this year — as well as to "investigate and explore" where they will eventually take up permanent residence.
"Outside Peterborough? Could be. Warmer? Probably. Near a lot of water? Definitely."
One thing for certain: a return to England isn't in the cards, Punter noting "It's so bloody expensive now, we could never afford to retire there."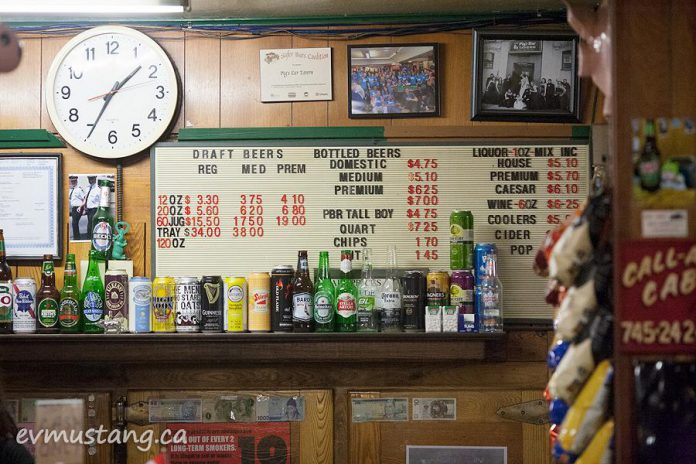 Wherever they end up, The Pig's Ear chapter of their life together will never be far from their thoughts. The pair met in 1981 in Pittsburgh where John, a big-time England-based record producer, was on tour with Nazareth. They hit it off, returning to England together. Come 1988, they were back in Canada where John continued in the music profession, meeting his share of success.
By 1996, they were in Peterborough where they took over management of The Pig's Ear, working for Lylie's parents. Four years later, they bought The Pig's Ear outright.
"It's much the same as it was 20 years ago and there's a lot to be said about that, especially when kids come back time after time and it's still the same as they remember it, sort of like drinking in grandma's basement," says Punter.
"It's funny. I always wanted to own a pub in England. I ended up with a pub in another country. We've had a blast here. It's been a major part of our life but it was time (to sell and retire). I think a lot of people figured I would croak here and get carried out."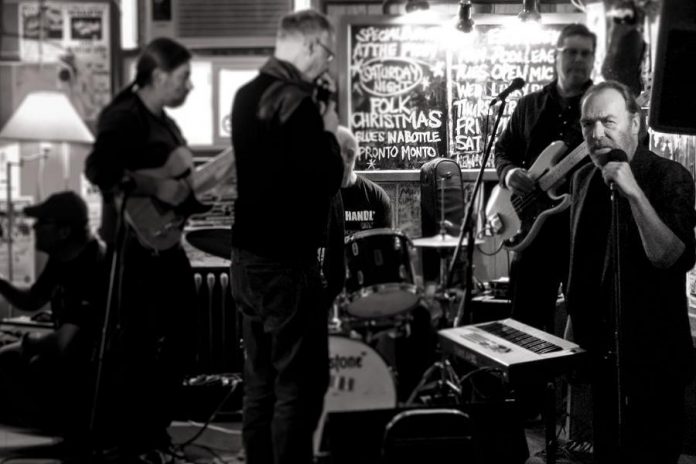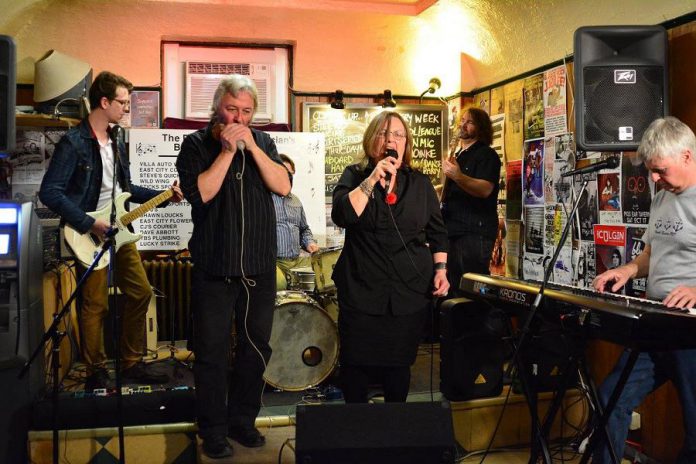 As for what's ahead between now and the final last call, the trademark Pig's Ear events — Pingo, Karaoinke, trivia and open mic nights — will be staged as per usual. Also continuing will be the third-Saturday-afternoon-of-every-month music jam in aid of the Peterborough Musicians' Benevolent Association, which aids musicians struggling with costs due to unforeseen circumstances.
Punter says the committee overseeing the PMBA is searching for a new home for the music jam but admits that will be "tricky", given that The Pig's Ear setting is so very much a part of its attraction.
But the day to mark on the calendar is April 22: a day, Punter assures, that will feature non-stop live music highlighting many of the regular acts that have habitually graced The Pig's Ear small stage over the years. Among them have been Josh Fewings and Benj Rowland of the folk-rock duo Mayhemingways.
"While it's more known as a straight-up bar than a music venue, it has been one of the important sites for music in Peterborough," assesses Fewings, who also performed there as part of a 2015 tribute to Blue Rodeo.
"I've seen people fall in love there. I've seen some great shows. I've had the crowd chanting during a show. It's always felt familiar and friendly, like your grandfather's rec room. There are a lot of great times that those walls have seen. We will miss playing shows there. Some of the best bar staff I've ever met and known work there. It's a shame."
Guiel, a working musician for many years, concurs regarding The Pig Ear's place in local live music circles.
"I recall it as the first place I heard Johnny Cash on the old jukebox … there were only a handful of songs on there and they didn't change for 20 years," he laughs.
"You have your unique places that embrace more of the avante garde and the ability to perform things like original music," Guiel says. "The Pig's Ear was always a safe place to delve into experimental music. And you didn't have to worry about having muddy boots. There was no such thing as ambient lighting. It was, and still is, unapologetically plain."
"If you walked into The Pig's Ear and you were from out of town, you'd go how the hell does this place survive? Everything in the book of Entrepreneurs 101 would tell you that's not the formula. But it worked because the owners allowed it to be what it is and resisted the temptation to change it. It was always the rebellious pub."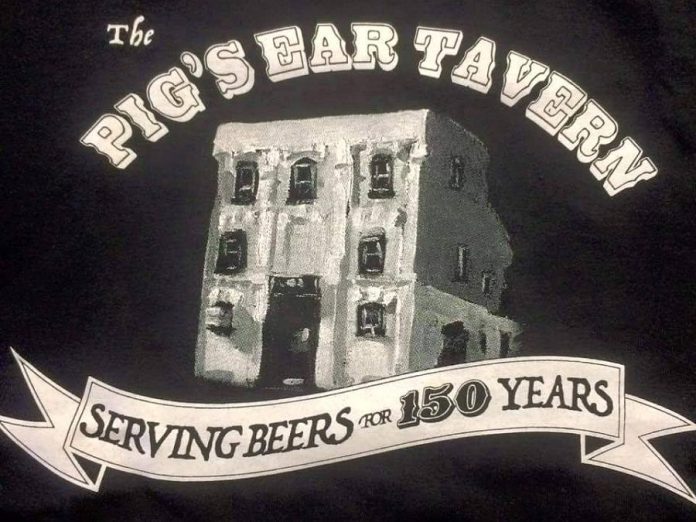 Rebellious pub. Unapologetically plain. Grandfather's rec room. One of the "funnest" places in the world. However you remember The Pig's Ear, there's no question it will be missed, no more than by the couple who have called it home for 20 years.
"It's going to be really weird not getting up, having breakfast, and then coming down here," says Punter.
"In a way, it's kind of scary. We certainly have no regrets. We've had a blast here. It's been a major part of our life but it's time; it was a conscious decision to do it now so we have time, hopefully, to go out and enjoy ourselves."
VIDEO: My Peterborough: The Pig's Ear (Part 1)

VIDEO: My Peterborough: The Pig's Ear (Part 2)

All photos courtesy of Esther Vincent of evmustang.ca, except where noted.