The Lounge by Lignum and Lignum By Design
The Lounge by Lignum and Lignum By Design just opened last week in downtown Peterborough.
Owner Steve Verge says the lounge is focussed on providing a selection of exotic wines, cheeses and specialty dishes prepared with fresh local ingredients by Executive Chef Jessica Hendren.
VIDEO: The Lounge By Lignum

Lignum by Design showcases Steve's woodworking and master carpentry skills, from the aged hickory bar to the live edge tables.
Located at 442 George Street at Brock, visit loungebylignum.ca or find them on Facebook.
---
The Mane Intent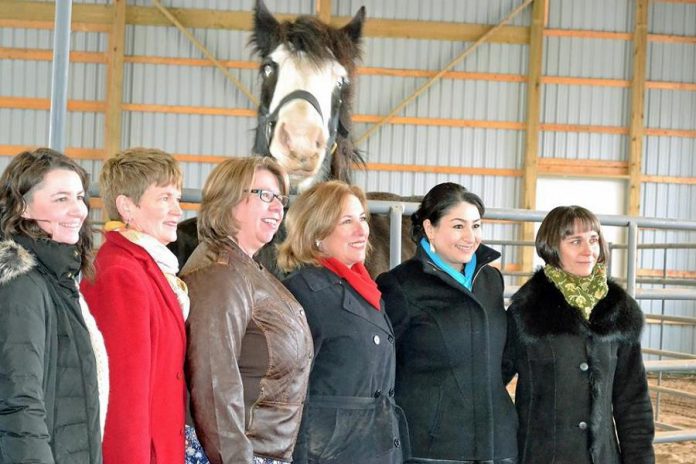 Congratulations to Jennifer Garland of The Mane Intent on the new program "Building Internal Resilience through Horses".
The unique program will provide programming to young women who have experienced abuse through the Kawartha Sexual Assault Centre, Trent University, and The Mane Intent. Participants will work in partnership with horses, expressive arts, and education in a free 12-week program. Funding is through the Public Health Agency of Canada.
For details, contact the Kawartha Sexual Assault Centre at 705-748-5901. The Mane Intent offers health and wellness workshops, individual and team effectiveness coaching, and leadership development, working in partnership with horses. Visit www.themaneintent.ca for more information.
---
Animalignment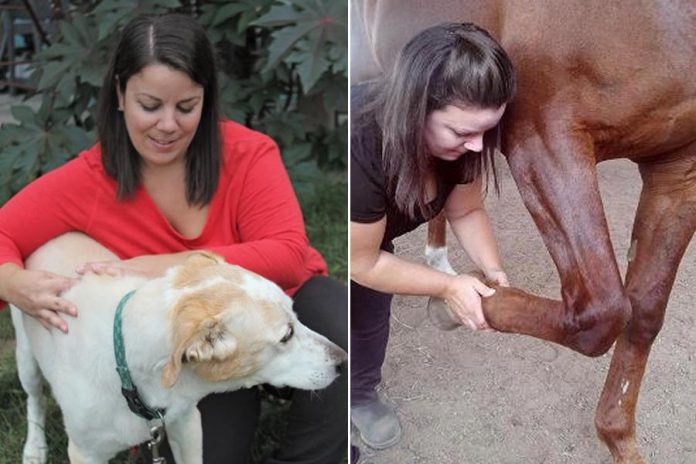 Dr. Rachel Bentley recently launched her new business: Animalignment Animal Chiropractic.
Rachel is an associate chiropractor at Core Chiropractic in Peterborough, and is also a certified animal chiropractor, offering mobile chiropractic services for dogs, cats, and horses in Peterborough and the surrounding area.
Treatments include chiropractic adjustments, soft tissue therapies, stretching and rehabilitation exercises. Check out www.animalignment.com or call 705-559-5725.
---
The Best Best Best Best Best Carpet
Local carpet kingpin Rod Manley has sold his iconic yellow building at 646 The Queensway, the home of The Best Best Best Best Best Carpet.
For the next two months Rod, will be closing down the business by selling off all remaining inventory, including broadloom, carpet remnants, carpet runners, area rugs, vinyl floor covering, hardwood, cork flooring, and rattan furniture, as well as the store fixtures and racks.
For details, stop in at the store or call 705-745-7551.