---
Annual General Meeting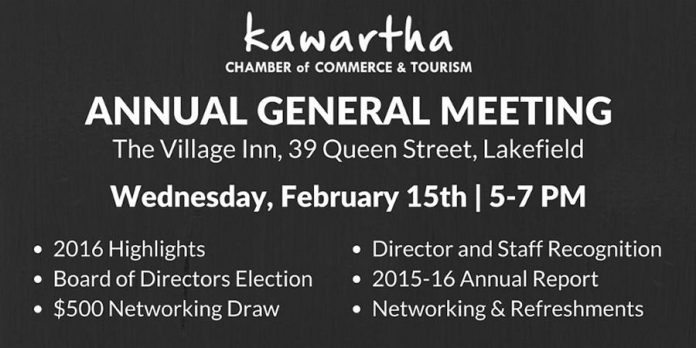 The Chamber's AGM is tonight (Wednesday, February 15th). It's not too late to register — Register now!.
There are draw prizes to be won — don't forget your business cards! You could win:
Pass for two to the Kingston 1000 Island Cruises and Kingston Trolley Tours (restrictions apply, expires Oct. 23rd, 2017)
Full Service Auto Wash at Villa Auto Wash (422 Aylmer Street, Peterborough
Other prize donations are welcome
The Chamber will also be doing two draws for $500 Chamber Gift Certificates for those who entered the Chamber's Networking Draw in 2016.
In preparation for the AGM, you can access the Chamber's 2017-2020 Strategic Plan and the minutes from the 2016 AGM by signing in to the Member Information Centre. Once you have signed in, you can download these documents from the AGM and Strategic Plan folders. Limited paper copies will be available at the AGM.
If you have difficulty accessing these documents, please contact the Chamber at 705-652-6963 or email info@kawarthachamber.ca and they will send them via email.
---
Support the Habitat Warsaw Build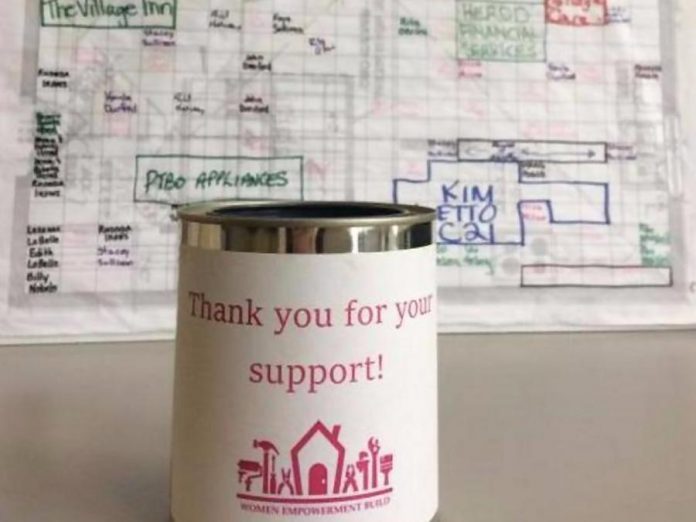 The Kawartha Chamber's Habitat Team is raising funds to support the Habitat for Humanity Build in Warsaw.
They are selling "square feet" of the Habitat home for $1 each, and want to have all squares sold at the Chamber's AGM.
For more information or to make a donation, contact 705-652-6963 or email info@kawarthachamber.ca.
---
Annual Report 2015-2016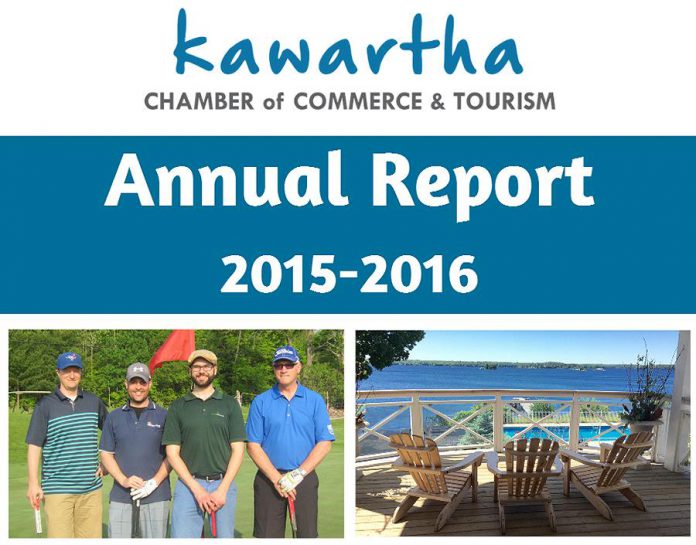 The Chamber's 2015-2016 Annual Report was released Tuesday morning (February 14). The report is mobile-responsive so it can be viewed easily on any device. Click here to view the Annual Report.
A PDF version of the report is also available for print. Click here to download the PDF version.
The Annual Report is being circulated in preparation for the Chamber AGM on Wednesday evening.
---
Performing Arts Lakefield: Duo Percussion – February 17th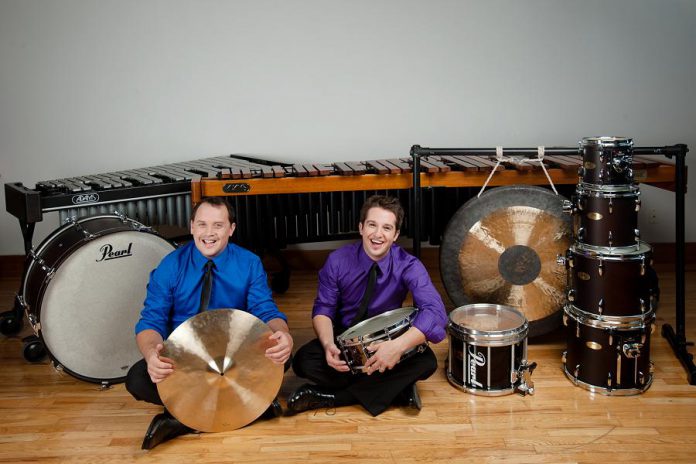 Duo Percussion features classical, contemporary, and Canadian music using traditional and non-traditional percussion instruments like the marimba, vibraphone, drum set, and brake drums.
Join Performing Arts Lakefield for Duo Percussion on Friday, February 17th at the Bryan Jones Theatre at Lakefield College School.
The concert begins at 7:30 pm. Tickets are $30 for adults and $10 for students. Visit www.performingartslakefield.org for details.
---
Heritage Day at the Buckhorn Community Centre – February 18th
Mark Saturday, February 18th on your calendar for Heritage Day at the Buckhorn Community Centre — a day for the whole family!
There will be snowshoeing, skating, and horse drawn wagon rides. Warm up inside with music, vendors, food and a baking contest.
Bring your skates for the ice rink or borrow some from the equipment room for free!
---
Free Public Skating in Lakefield and Ennismore
Saturday, February 18th, Lakefield-Smith Community Centre, 12 to 1 p.m. (sponsored by Logan Tree Experts)
Sunday, February 19th, Ennismore Community Centre, 1 to 2 p.m.
---
Muffins for Granny Film Screening – February 18th
The Nogojiwanong Friendship Centre and Trent University present a screening of the documentary film Muffins for Granny.
The screening will take place at Wenjack Theatre, Trent University on Saturday, February 18th from 6:30 to 9 p.m. All are welcome.
Muffins for Granny is a remarkably layered, emotionally complex story of personal and cultural survival. Writer and director, Nadia McLaren tells the story of her own grandmother by combining precious home movie fragments with the stories of seven elders dramatically affected by their experiences in residential school. Read more.
---
For more information about the businesses and events listed above, please visit the Kawartha Chamber of Commerce & Tourism website at kawarthachamber.ca.
All photos supplied by Kawartha Chamber of Commerce except where noted.