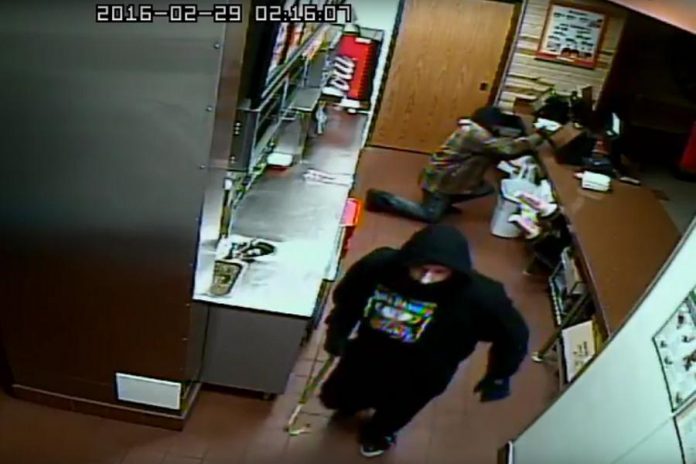 The Peterborough Police Service have released a video of two suspects involved in three unsolved break and enters at a Lansdowne Street West restaurant over the past three years.
The break and enters took place in the early morning hours on Tuesday, January 3, 2015, on Monday, February 29, 2016, and on Saturday, January 28, 2017.
During each incident, cash was stolen. Police believe the same two men were involved in all three burglaries.
Police are asking anyone with information about these suspects or incidents to call Peterborough Police Service's Crime Line at 705-876-1122 ext. 555, Crime Stoppers at 1-800-222-TIPS, or to visit www.stopcrimehere.ca
VIDEO: Unsolved Break and Enters