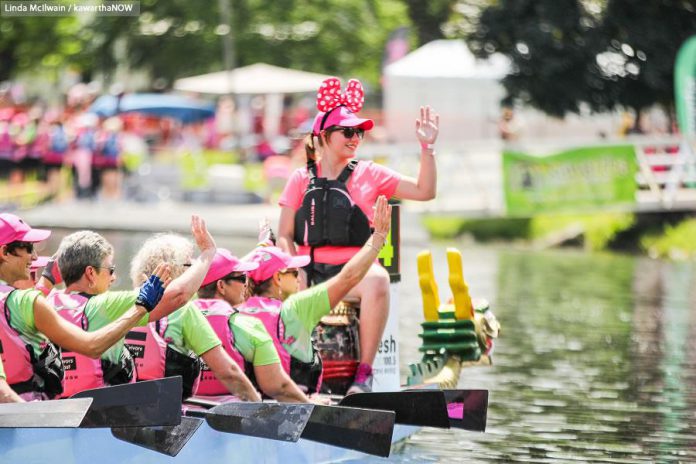 Registration is now open for Peterborough's 17th annual Dragon Boat Festival, a day of competitive dragon boat racing between community teams and breast cancer survivor teams, which takes place on Saturday, June 10, 2017 at Del Crary Park in downtown Peterborough.
Proceeds of the popular fundraising event will continue to support state-of-the-art breast cancer screening and diagnosis at Peterborough Regional Health Centre (PRHC), including supporting the purchase of a new mammography machine at PRHC's Breast Assessment Centre.
As at last year's event, this year's festival will again focus on "dragon bragging" rights — not only seeing who comes out on top when battling out on the water, but also who can raise the most for breast cancer care in our community.
According to Festival Co-Chair Michelle Thornton, the organizing committee is bringing back "The Dragon's Lair" this year.
The Dragon's Lair is a luxury tent where the top fundraising team is treated to a prime festival location, comfy furniture to relax on between races, catered breakfast and lunch, their own team masseuses, swag, and more.
Thornton says it was a huge success at last year's festival, spurring competition in the week leading up to the fundraising deadline, and it's going to be even better for 2017.
"We're keeping the details a surprise, but here's a hint: this year's top fundraising team will even have their own dedicated butler!"
Thornton says this year's festival will also increase engagement on its social media channels @ptbodragonboat on Facebook, Instagram, and Twitter in the weeks leading up to the festival.
"By joining our private Facebook group, teams and participants will be able to take part in weekly challenges, get fitness and fundraising tips, access exclusive training and conditioning videos, and have a chance to win exclusive Dragon Boat prizes."

Also returning for 2017 is the Junior Division, where participants between the ages of 14 and 18 can once again enter a team. Perfect for school, social, and athletic clubs, the Junior Division has a special registration rate of $500 per team.
Registration is now open at www.ptbodragonboat.ca. An early bird reduced registration rate is available until Tuesday, March 21st, with regular registration continuing until Sunday, May 7th.
As with last year's festival, all proceeds from the 2017 festival will go to the PRHC Foundation to support the purchase of a new full-field digital mammography machine at PRHC, one of three that must be purchased over the next three years at a total investment of $1.9 million.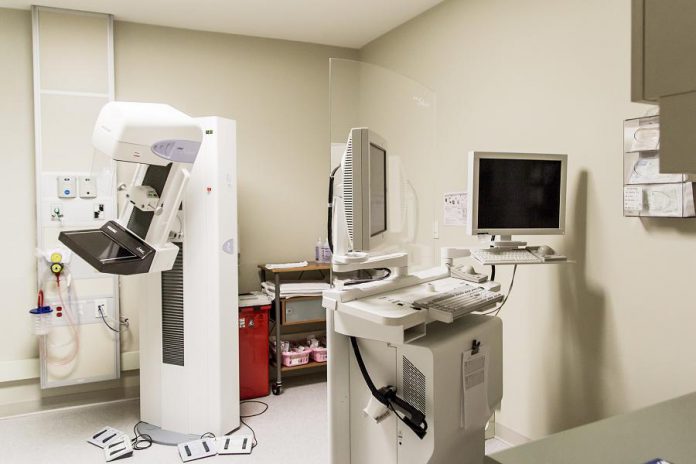 "Besides its ability to generate breast images of the highest possible quality, which in turn empowers PRHC's radiologists to make the most precise observations, this investment is also going to allow the hospital to take advantage of the latest technological advances in mammography," says Lesley Heighway, President and CEO of PRHC Foundation.
Kawartha Credit Union also returns in 2017 as the Festival's top sponsor — their 16th year of doing so.
"Kawartha Credit Union's Community Involvement Program actively supports initiatives that make a positive difference in the communities we serve," says Rob Wellstood, CEO of Kawartha Credit Union. "The Peterborough Dragon Boat Festival is one such cause. For the 16th consecutive year we are proud to participate as the Platinum Sponsor in this exceptional event that unites our community in common purpose and spirit."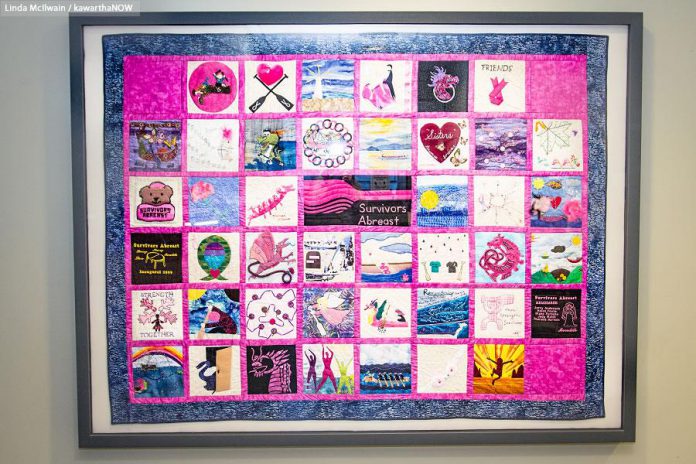 Last year's Dragon Boat Festival raised $196,468.50 for the PRHC Foundation, surpassing the previous year's goal by 20 percent. In 16 years, the festival has raised almost $3 million for breast cancer screening and care in the community.
"Experts predict that one in nine Canadian women will develop breast cancer in their lifetimes and we know firsthand that early detection is critical," says Leah Carroll, president of Survivors Abreast, the competitive Peterborough-based Dragon Boat team made up of breast cancer survivors that hosts the festival.
"As a community we cannot afford to let the standard of care that we've helped establish slip. That's why we're very proud to support our hospital as they continue to look for better, faster and more innovative ways to save lives by identifying this disease early on.