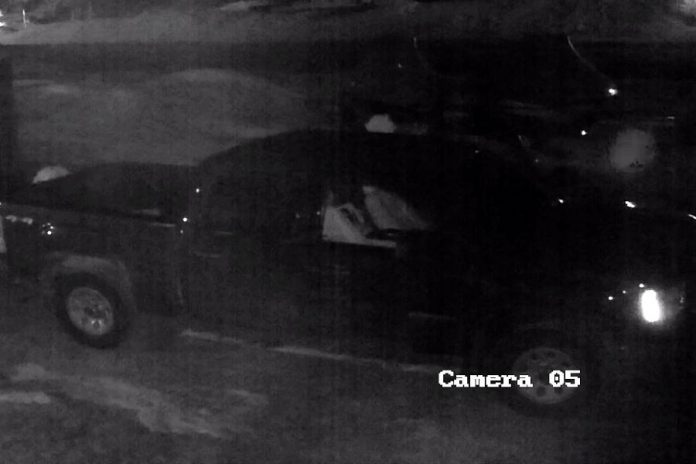 The Peterborough County detachment of the Ontario Provincial Police (OPP) is investigating the theft of more than $60,000 of power sports equipment from a marina in Apsley last week.
On Friday, March 10th at around 10:30 a.m., OPP officers were called to investigate a theft from Tucker's Marine on Highway 28 in Apsley.
Between 3:15 a.m. and 3:40 a.m. on Friday morning, two suspects were captured on security cameras moving trailers around the boat yard. The suspects stole the shop truck and hooked onto a side by side on a trailer. In this vehicle, thieves also loaded two outboard motors and a power washer.
A second suspect in another vehicle backed into the property and hooked onto an enclosed snowmobile trailer containing two snow machines.
The thieves stole the following items, valued at well over $60,000:
a grey 2008 Chevrolet Silverado pickup with an attached silver Snow Dog snow plow
a black 2016 Yamaha Wolverine 700 side by side
an open deck 2017 Advantage galvanized trailer
a black 2011 Yamaha Venture GT 900 snowmobile
a silver 2016 Yamaha Apex 1000 snowmobile
a black dual-axle 7×17 enclosed trailer
two outboard motors
a power washer.

In addition to the pickup truck stolen from the marina, police are also looking for a black 2008 to 2013 Chevrolet/GMC four-door pickup truck involved in this incident, which may also be responsible for other thefts in the region.
If you have any information that may assist police in their investigation, call the Peterborough OPP at 705-742-0401, the non-emergency line at (888) 310-1122, or Crime Stoppers at www.stopcrimehere.ca or call 1-800-222-TIPS (8477).